Tēnā Koutou, Talofa Lava, Malo e Lelei, Namaste, Ni sa bula, Noaia'e mauri, Fakalofa lahi atu, Kia Orana, Ni Hao, An Nyung Ha Sai Yo, Nay Ho, Hej, Hallo, Sawat Dee, Cześć, Goeie Dag, សួស្តី, Здравствуйте. Greetings to our school families.
Welcome to our new students – we hope you enjoy your time at our school
Jacinta N, Meila C-R and Lachlan H
As from Monday 17 June we will resume our usual finish time of 3:00pm. Bus students will be called at 2:50pm as usual, to enable the buses to load and leave before 3:00pm. 
School Holiday Dates 2020
We have had a few queries about the school holiday dates for the remainder of the year, as people try to take advantage of some of the cheap travel deals currently on offer. This week is a 12 week term, ending on Friday 3 July. We can confirm that the dates for the rest of the year remain unchanged from those posted on our website:
| | |
| --- | --- |
| Term 2 Finishes | Friday, 3 July 2020 |
| Term 3 Starts | Monday, 20 July 2020 |
| Term 3 Finishes | Friday, 25 September 2020 |
| Term 4 Starts | Monday, 12 October 2020 |
| Term 4 Finishes | Tuesday, 15 December 2020 |
All schools in New Zealand were invited to take 3 Teacher Only Days this year as part of the new collective agreement. The schools in our area tried to book these at the same time to allow for as little disruption as possible for families that had students in multiple schools. It is unsure at this stage as to whether or not these will go ahead, but the booked dates are:
Term 3
Monday, 31 August 2020
Term 4
Friday 20 November 2020
Reporting to families
It has been a funny old year. The kids were here for 7 weeks, then home for 8 weeks, and now back fully for 3. In many ways, the past few weeks have felt like starting the year again. Routines are being re-established, relationships reformed, and teachers are working hard to ascertain where students are at with their learning and progress. All of this has made the timing of mid year reports challenging! Reports will go home at the end of "Week 11" (26 June), and Parent Interviews will go ahead as usual, the following week, and last week of term. (Wednesday 1 July and Thursday 2 July). More information will follow closer to the time.
Enrichment Groups at SBS
We are very lucky to have Mrs Young working with enrichment groups of students from Years 4 – 6 who show particular strengths or interests in certain areas of the curriculum. We have identified the following specialist groups that Mrs Young will work with over the course of the year:
Enrichment Writers
Enrichment Readers
Enrichment Group Conservationists (Researchers)
Enrichment Group Designers and Problem Solvers
The Enrichment Group Designers and Problem Solvers are students who are passionate about designing, building, making and creating for  real world problems and students who use maths, logic and creative thinking to find solutions to problems.
Their first task was looking at water safety buoyancy aids  – designing a raft using empty milk bottles that can support an SBS child. This week they tested their final design in the water at Snells Beach. They researched Archimedes' principle of displacement (did you know it varies between salt and fresh water) and construction techniques. Here is a brief report from Noah C describing their testing in the bay:
Yesterday we were testing our raft to see whether it floated or not. It had 74 milk bottles and a white plywood platform. It's maximum weight was up to 5 people- and people's combined weight was: 147kg. My favourite part was paddling on the raft, and when I was on the rudder steering.  
It was successful.  
By Noah C
Many thanks to Mr Morley and Mr Young for being lifeguards on the day!
Mahurangi College Enrolment Information
It is usual for enrolment packs to be delivered to the school to be distributed to the Year 6 students – we haven't received these just yet.
Open Day
will be held on Wednesday, 12 August 2020 (Term 3 / Week 4) at 9.30am – 11.30am and 1.00pm – 3.00pm. Parents are asked to attend one of these sessions to find out more about
Mahurangi
College, students will have their opportunity to attend
Mahurangi
College on the Orientation Day.
Orientation Day will be held on Friday, 6 November 2020 (Term 4 / Week 4), 9.45am – 1.10pm and all Year 6 students are invited to visit the College. Our students travel together to this event.
Snells Beach Saturday Netball Teams 2020
If you haven't already registered with us, and still want to play netball it's not too late, we are still looking for players.  Everyone welcome.  Practises are starting next week.
Netball for all students (girls and boys) from year 1 – 6. Games and skills tailored to age group.
Games held on Saturday mornings at Wellsford, practices here after school on Monday or Thursdays depending on team.  Games start Saturday 25th July  and will go all off term 3.
For more information, or your child is keep to play contact Jean Vegar 021827756 or jean.vegar@gmail.com
As we are now getting back into the swing of things, don't forget our amazing community resource down the road – the Mahurangi East Library. With funding constraints and budget reviews, community libraries like ours come into the spotlight – it's up to us as a collective to highlight their importance. This is most simply done by issuing books – a win for everyone!
Library hours are: MON-FRI 9am-5pm and SAT 9-1pm
Pop in or over to their Facebook page to check out some of the free programmes they run both for school age and pre-school kids.
For those inclined, have your say on how the Council budget should be allocated here:
https://www.aucklandcouncil.govt.nz/have-your-say/topics-you-can-have-your-say-on/Pages/default.aspx
SBS Calendar 2021
This year we premiered our School Calendar Fundraiser "Moments in the Mahurangi East" – Celebrating the Place SBS Kids Call Home. Following a successful first run, we have retailers requesting these earlier for the 2021 year. Do you have any scenic photos of places in the Mahurangi East, including Kawau and the surrounding islands? We are looking for:
high resolution "main scene" photos (must be landscape orientation), and
smaller (taken with a cell phone etc) pics of kids and families enjoying our local environment.
Please email Marissa Bale in the office at mbale@snellsbeach.school.nz
Speech Language Therapy Sessions Here At School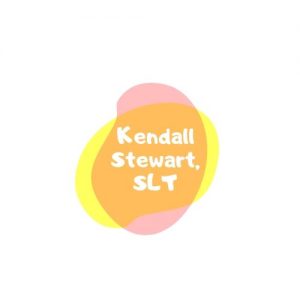 We are very lucky to have one of our parents, Kendall Stewart, who is a Speech Language Therapist, offer to take private Speech Language Therapy sessions here at school. These would be targeted towards students who are in the MOE funded system, but want to bypass the wait, or students whose needs might not qualify them for support through the public system, for a variety of reasons. Here is a message from Kendall:
Hi Snells Beach Primary Whanau,
I'm Kendall Stewart, a Speech Language Therapist (Masters of Speech Language Therapy from Auckland University) who is going to be offering private sessions at school on Monday mornings. 
I have much experience working with kids whose
– Speech is difficult to understand
– Language skills are below the level we expect for their age
– Fluency is impacted by stuttering
– Language comprehension makes it hard for them to follow instructions
– Voice sounds unusually hoarse, strained, high pitched etc.
Sessions will be 40 mins and  personalised to each child.  Each session is focused on fun and progress to keep kids motivated during and after sessions.  Each child and communication needs are different, therefore some may only need a few sessions to resolve their difficulties while others may take longer.
Give me a call, text or email to discuss your child and whether Speech Therapy could help them.
0275888879
New Community Service here at school – device repair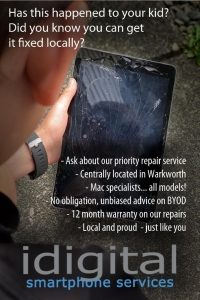 We are delighted to announce a new community service here at school. iDigital Smartphone Services are now doing a free collect and return service to our school office, and they also offer a special SBS discount! Simply drop the device at school, complete the form, and wait for the update on the repair. Please note, the school will not be taking any active role in arranging the repair, we are simply providing a drop-off point service. We DO however recommend the services of iDigital through personal experience.
We are centrally located in Warkworth, and specialise in repairs and upgrades on most mobile devices, from tablets to iPads to phones and MacBooks.
Ask about our priority repair service, 1 hour turn around on most phones, and either a 3 day or 24 hour turn around on other devices.
We don't recommend repairs that aren't needed and we offer a 12 month warranty on all the parts we do fit.
We can also assist you in deciding which is the best device for BYOD, and our advice is free and unbiased.
We are excited to announce a "Snells Beach School Community Discount" – don't forget to ask for this special discount when enquiring about a repair.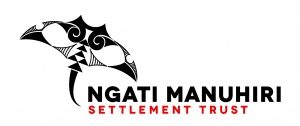 Print or Save this Post