School Uniform at Snells Beach School: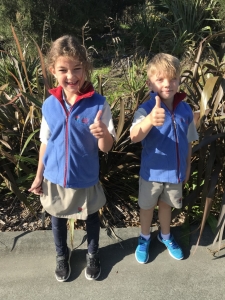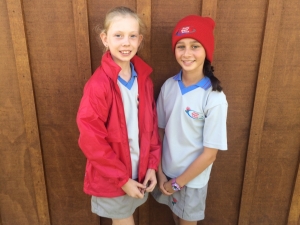 Our uniform range consists of:
collared t-shirts

skorts

culottes

shorts

long pants

polar fleece

sun hat (compulsory Terms 1 & 4)

winter beanie

rain jacket
In addition:
Socks should be plain white (unless hidden under long pants).

Red, navy, black or white tights may be worn under skorts and culottes in winter.

Black, navy or white thermal tops may be worn under the school t-shirt

Footwear is to be sandals or sneakers. Please, no jandals, boots, or ballet flats – they make PE extremely difficult.

For safety reasons, long hair should be tied back.
Uniform can be purchased from our Uniform Shop from the School Office on Monday, Wednesday and Friday, between 8.30am till 3.30pm.
Orders can be placed at the office or emailed to admin  if you know what you need. These will be processed when the shop is open and held at the office for collection.
Please clearly name all uniform.