Tēnā Koutou, Talofa Lava, Malo e Lelei, Namaste, Ni sa bula, Noaia'e mauri, Fakalofa lahi atu, Kia Orana, Ni Hao, An Nyung Ha Sai Yo, Nay Ho, Hej, Hallo, Sawat Dee, Cześć, Goeie Dag, សួស្តី, Здравствуйте. Greetings to our school families.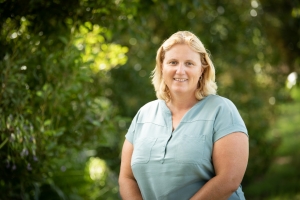 Welcome to Term 3 and it's going to be a cracker! Many of the inter school events etc scheduled for Term 2 have been rescheduled over the following two terms. We are particularly excited to have our Year 6's heading off to Camp Tongariro in early September. Please keep an eye on the Key Dates in newsletters and on the website so you know what is happening. I look forward to catching up with many of you over the next few weeks at either the Cross Country or the Mini Gala – fun times!
Kathryn Ramel, Principal
Welcome to our new students – we hope you enjoy your time at our school
Zahria B, Emily T, Sam F, Melanie-Rose E, Audrey-Rose E, Jackson V, Archie S, Camden H, Luan R, Carter C, Camille C, Eli B, Denver C
Key Dates
Week 2: 27 Jul – 31 Jul
Mon 27.7        Cricket Skills Sessions with Northern Districts Cricket
Tues 28.7     SBS Cross Country (details below)
Weds 29.7.    Inter School Hockey
Thurs 30.7    SBS Cross Country (saving day) 
Fri 31. 7 Mini Gala (Year 6 Camp Fundraiser – details below)
Week 3: 3 Aug – 7 Aug
Tues 4.8   Inter School Cross Country (all year levels)
Fri 7.8   Pizza Lunch (Yr 6 Camp Fundraiser)
Fri 7.8   Whole School Assembly 2:10pm
Week 4: 10 Aug – 14 Aug
Wed 12.8    Mahurangi College Open Day (for parents only)
Thurs 13.8     Senior Planting Day – Scandretts
Thurs 13.8     Trees for Survival – Puriri 1
Fri 14.8       Pizza Lunch
Fri 14.8.    MMK Raffle Draw ($100 voucher – Yr 6 camp fundraiser)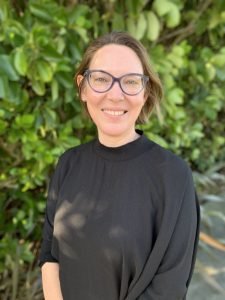 Introducing Mrs Kerr
We are delighted to welcome Nicola Kerr to our school family. Mrs Kerr is now teaching one of our Year 5 classes, Nikau 2. She is an experienced and skilled teacher and we feel lucky to have her on the team. Mrs Usher has moved to Rātā 1, with our newest class of New Entrants. We wish them both the best of luck in their new roles.
Rātā 1 – our new, New Entrant class
Over the school holidays, our library, which was essentially 2 classrooms, was converted into a new teaching space, and newly designed library. This ensured that in the short term we will no longer lose the use of our library to roll growth, while still providing a well-proportioned, warm and comfortable space for classes to visit. Rātā 1 will move next year to a further new block, but for now are enjoying a lovely new environment, complete with covered courtyard and window seat. We couldn't be happier with how this construction has turned out. Check out the picture below of one of the newest little members of our SBS family enjoying the afternoon sun in Rātā 1's window seat – brought a smile to our faces. Well done to Mum for finally being able to wake him up 🙂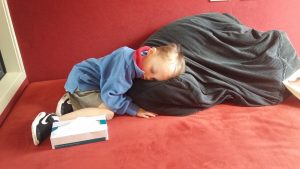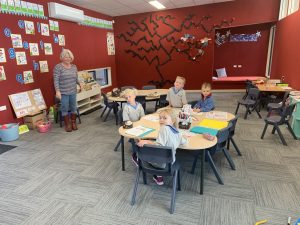 The Great SBS Cross Country 2020
Our annual school Cross Country is on next Tuesday 28.7 with a saving day of Thursday 30.7.   Cross Country is a winter event, and a big part of the challenge is coping with the mud and cold conditions. The school event will not be postponed unless there is significant rain. Students will get muddy, possibly a little wet and will definitely need:
older clothes in "house colour" mufti
shoes (if they wish) to run in – these will get muddy!
a warm jacket to wear while they wait for their race
an old towel to clean up afterwards
full school uniform to wear to & from school (& so they have something dry to put on after)
Cross Country is all about building resilience, setting goals and achieving them, whether the goal is to earn a "place", better a time, or simply to finish. The support our students show each other during this event makes us all a little emotional! We encourage whanau and supporters to come down and cheer the students on.
Approx. Start times Years 0 – 3
11.00 – Y.0/1 Girls x 1 lap
11.10 – Y.0/1 Boys x 1 lap
11.20- Y.2 Girls x 1 lap
11.30-Y2 Boys x 1 lap
11.40 Y.3 Girls x 2 laps
11.50. Y.3 Boys x 2 laps
Approx. Start times Years 4 – 6. Yrs 5 – 6 inc road course
1.10pm Y.4 girls (2 laps)
1.20pm Y.4 boys (2 laps)
1.30pm Y.5 girls
1.45pm Y.5 boys
2.00pm Y.6 girls
2.15pm Y.6 boys
Mini Gala – Year 6 Camp Tongariro Fundraiser
As part of our fundraising for the Year 6 Camp to Tongariro we will, once again, be holding a Mini Gala organised by the Year 5 & 6 students. The gala will be held next Friday 31st July, from 12:00 – 1:30pm.This fundraising event is a good learning opportunity for the children as they are required to organise a stall, market their products and keep a record of their earnings.  
All proceeds from the Mini Gala will be split across the Year 6 students attending Camp Tongariro. 
There will be a sausage sizzle, fun games, drinks, second-hand stall, yummy baking, sweets, candy floss and raffles … and lots more!!
Students across the whole school are encouraged to bring pocket money to spend in a named zip seal bag, wallet or purse. Junior students should hand this money to teachers when they arrive, to keep it safe. Please don't pop coins in pockets – they don't stay there.
Having a clean out? Please send any clean and working toys, clothes or household items to Totara Block for the second hand stall.
A reminder that this event is for the whole family & community – hope to see many of you there. ☺
Puriri
ICAS Testing 2020
Due to the crazy nature of 2020 so far, the following two terms are particularly hectic. Because of this, some events have simply had to go – the pressure on our students just gets too much. We have decided we will not take part in ICAS testing this year, as the dates clashed quite badly with camp and zone days. We apologise to senior students who may have been looking forward to this.
Puriri 1 Values
Miss Ramel enjoyed a visit from a great bunch of kids in Puriri 1 – super proud of sharing their Values learning. It's special to hear kids talking about values in a context that they understand and their own words.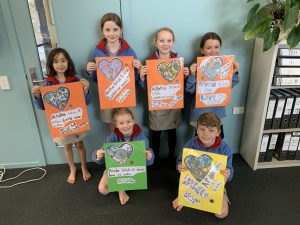 SBS Calendar 2021
This year we premiered our School Calendar Fundraiser "Moments in the Mahurangi East" – Celebrating the Place SBS Kids Call Home. Following a successful first run, we have retailers requesting these earlier for the 2021 year. Do you have any scenic photos of places in the Mahurangi East, including Kawau and the surrounding islands? Please email Marissa Bale in the office at mbale@snellsbeach.school.nz
high resolution "main scene" photos (must be landscape orientation), and
smaller (taken with a cell phone etc) pics of kids and families enjoying our local environment.
Speech Language Therapy Sessions Here At School
One of our school parents, Kendall Stewart is a speech language therapist. Give her a call, text or email to discuss your child and whether Speech Therapy could help them. 0275888879  kendall.stewart@me.com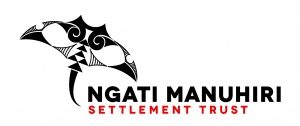 Print or Save this Post