Tēnā Koutou, Talofa Lava, Malo e Lelei, Namaste, Ni sa bula, Noaia'e mauri, Fakalofa lahi atu, Kia Orana, Ni Hao, An Nyung Ha Sai Yo, Nay Ho, Hej, Hallo, Sawat Dee, Cześć, Goeie Dag, សួស្តី, Здравствуйте. Greetings to our school families.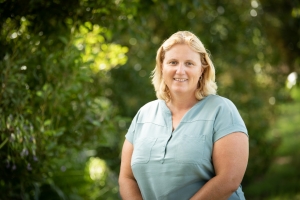 Our last newsletter went home on the March 20 – how times have changed! In many ways it feels like we have time travelled through the year, and here we are with June on our doorstep.
We have stringently implemented the required changes to "how we do things" here at school, but what has really struck me is the "buzz" that is slowly returning. Kids need kids – even the quieter, more self contained ones. Kids need to feel connected to other people – they all express this differently: some are social butterflies, some are huggers and respond to touch and some prefer their own space, people watching. But being around "our people" is vital to our sense of well being. Our main focus here at school right now is to build that sense of well being back up. Without doubt, we all have responded differently to the lockdown, and different behaviours, questions and fears are naturally popping up. So, it's not quite business as usual yet, and that's ok. We know, without a doubt, that happy kids are more successful. Learning will always be a focus here, but right now, we will take the time to settle back in and build our school family back up.
Please, if you are finding times tough at home, see the note below about support.
Nga mihi nui,
Kathryn Ramel
Principal
New way to report an absence
In the event your child is going to be away, go can do this via our website, email classroom teachers directly (emails on the website), use our school app, leave a message on the school absence phone line or now email or purpose absence address absence@snellsbeach.school.nz
Support for our school families
We know and appreciate that the lockdown has hit some of our school families especially hard, with job losses or reduced working hours. Those separated from friends and family have found the mental strain as challenging as the financial. There are a range of support services in our community who are able to help. Please, drop us a line if things are feeling overwhelming. This can be completely confidential – email directly the person who you feel most able to talk to. Email addresses are available on the website under "our people". If you message the school Facebook page it will be seen by Miss Ramel or Miss Thomas. We have services who can help with: food, emotional support, counselling and information on groups that exist in the area that you may wish to join. 
Welcome to our new students – we hope you enjoy your time at our school
Warmest of welcome to the newest members of our school family. We can't have an assembly at the moment, but check out their smiling faces in the photo! Welcome to:
Ragnar C, Sofia L, Isobel R, Van W, Ben F, Stanley M, Renae C, Tane C, Blake F, Georgia A, Eli C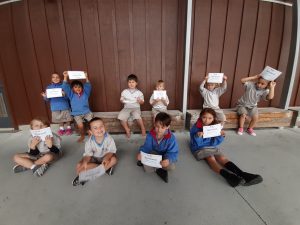 Lockdown Daily Library Challenge
If your children completed any of the questions from our Daily Library Challenge during lockdown, please ask them to take their answer sheets to Kauri 2 and Miss Jolliffe. (Hint – all the questions are on our website under "Pandemic Home Learning".
SBS Calendar 2021
This year we premiered our School Calendar Fundraiser "Moments in the Mahurangi East" – Celebrating the Place SBS Kids Call Home. Following a successful first run, we have retailers requesting these earlier for the 2021 year. Do you have any scenic photos of places in the Mahurangi East, including Kawau and the surrounding islands? We are looking for:
high resolution "main scene" photos (must be landscape orientation), and
smaller (taken with a cell phone etc) pics of kids and families enjoying our local environment.
Please email Marissa Bale in the office at mbale@snellsbeach.school.nz
Speech Language Therapy Sessions Here At School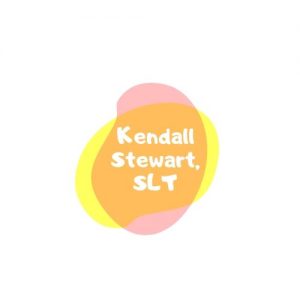 We are very lucky to have one of our parents, Kendall Stewart, who is a Speech Language Therapist, offer to take private Speech Language Therapy sessions here at school. These would be targeted towards students who are in the MOE funded system, but want to bypass the wait, or students whose needs might not qualify them for support through the public system, for a variety of reasons. Here is a message from Kendall:
Hi Snells Beach Primary Whanau,
I'm Kendall Stewart, a Speech Language Therapist (Masters of Speech Language Therapy from Auckland University) who is going to be offering private sessions at school on Monday mornings. 
I have much experience working with kids whose
– Speech is difficult to understand
– Language skills are below the level we expect for their age
– Fluency is impacted by stuttering
– Language comprehension makes it hard for them to follow instructions
– Voice sounds unusually hoarse, strained, high pitched etc.
Sessions will be 40 mins and  personalised to each child.  Each session is focused on fun and progress to keep kids motivated during and after sessions.  Each child and communication needs are different, therefore some may only need a few sessions to resolve their difficulties while others may take longer.
Give me a call, text or email to discuss your child and whether Speech Therapy could help them.
0275888879
New Community Service here at school – device repair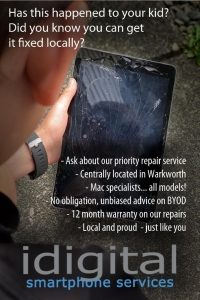 We are delighted to announce a new community service here at school. iDigital Smartphone Services are now doing a free collect and return service to our school office, and they also offer a special SBS discount! Simply drop the device at school, complete the form, and wait for the update on the repair. Please note, the school will not be taking any active role in arranging the repair, we are simply providing a drop-off point service. We DO however recommend the services of iDigital through personal experience.
We are centrally located in Warkworth, and specialise in repairs and upgrades on most mobile devices, from tablets to iPads to phones and MacBooks.
Ask about our priority repair service, 1 hour turn around on most phones, and either a 3 day or 24 hour turn around on other devices.
We don't recommend repairs that aren't needed and we offer a 12 month warranty on all the parts we do fit.
We can also assist you in deciding which is the best device for BYOD, and our advice is free and unbiased.
We are excited to announce a "Snells Beach School Community Discount" – don't forget to ask for this special discount when enquiring about a repair.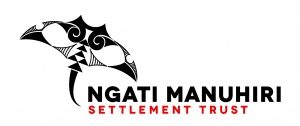 Print or Save this Post