Tēnā Koutou, Talofa Lava, Malo e Lelei, Namaste, Ni sa bula, Noaia'e mauri, Fakalofa lahi atu, Kia Orana, Ni Hao, An Nyung Ha Sai Yo, Nay Ho, Hej, Hallo, Sawat Dee, Cześć, Goeie Dag, សួស្តី, Здравствуйте. Greetings to our school families.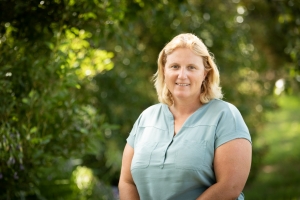 How the world has changed since our last newsletter!
Last week I thoroughly enjoyed attending the Middle School Kawau Island trip. On a personal level, the reason I am such a big advocate for Education Outside the Classroom in our schools is the growth that happens in kids when they participate in an event like that. They will forever remember watching the wake off the back of the boat, climbing over the huge tree roots, the peacocks stealing their lunch, and everything else that made the day fun. But equally, they will feel connected to and protective of a special place in our environment. Sometimes, with the business of modern life, we lose this connection. For me, the best part of any camp or trip, is simply walking and talking with kids and their whanau, getting to know them – the better we understand each other, the better fit this school will be for our community.
How are events like this funded?
I would like to acknowledge the Board of Trustees for their confidence to sign up to the Governments "School Donations" programme. While as a school we are financially not really better off, it DOES keep money in the pockets of our community, AND give the school more flexibility on how that money is spent. We prioritise funding to be spent on activities that will have the most impact on our students – these are not always expensive options. On top of an allocation from the School Donation Funding, every cent we fundraise through our Pizza Fridays goes towards activities and resources that benefit our students. We always tag the activity being supported on the Pizza Flyer, so you know where the money raised is being spent. The Kawau trip was funded through both these sources.
Nga mihi nui and keep safe,
Kathryn Ramel
Principal
Weekly Diary
Week 8: 23 Mar – 27 Mar
Week 9: 30 Mar – 3 Apr
Week 10: 6 Apr – 10 Apr 
Fri 10.4 Good Friday Last Day Term 1
Welcome to our new students – we hope you enjoy your time at our school
Van W – Kauri 2
Covid-19 and our community
With so much information and misinformation swirling around about COVID-19, I wanted to share with you what will happen if we were to have a case in our school community. We have been planning for this and are in a position to respond quickly.
As soon as a case is confirmed in our immediate school community (eg. a student, staff member, or member of their household), the Medical Officer of Health and Ministry of Education will inform me about this, and we will work together to get quick and clear messaging out to you
If there was a case confirmed of someone in our school, we will likely be asked to close temporarily by the Medical Officer of Health. This will allow time for close contacts to be traced, appropriate testing to be undertaken, and a careful clean of the school to be undertaken.
If our school does need to close temporarily, we have a plan in place to support student's learning.
We know COVID-19 feels scary and of course people are concerned for the wellbeing of our children. Please be assured that with no case confirmed in our school, your children are safe here.
Good hygiene is a priority at our school, and we are reinforcing this regularly with all students and staff. We know that practicing good hygiene is still the best thing we can all do to prevent illness.
We are getting the most up to date advice and guidance so that we can confidently make informed decisions about the safety and wellbeing of our school community.
Happy Place Art
What a treat to have Zilke, Georgia, Marieata and Cameron bring their artwork up to share with me. These were created with our Art Specialist, Mrs Lovegrove and drawing on this term's value, were called "Our Happy Place".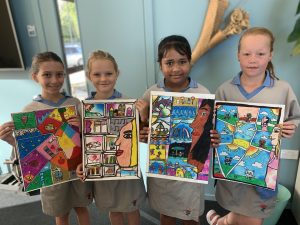 Middle School Kawau Island Trip
What a magical day it was last week – to be able to take all our Middle School students to Kawau Island for the day was truly special. Kawau is one of those places that is so near, but can be, for a variety of reasons, so far. It was extra special to have some of our SBS "island families" share their home with us. We are very grateful to all the parents and whanau who came to support us on the day. Special thanks to Ms McDonald and the Middle School teachers for the huge amount of planning and organisation involved in a trip like that.
Speech Language Therapy Sessions Here At School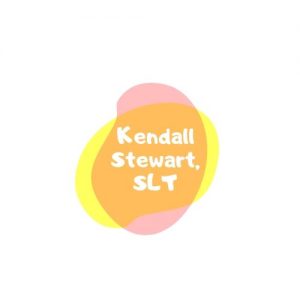 We are very lucky to have one of our parents, Kendall Stewart, who is a Speech Language Therapist, offer to take private Speech Language Therapy sessions here at school. These would be targeted towards students who are in the MOE funded system, but want to bypass the wait, or students whose needs might not qualify them for support through the public system, for a variety of reasons. Here is a message from Kendall:
Hi Snells Beach Primary Whanau,
I'm Kendall Stewart, a Speech Language Therapist (Masters of Speech Language Therapy from Auckland University) who is going to be offering private sessions at school on Monday mornings. 
I have much experience working with kids whose
– Speech is difficult to understand
– Language skills are below the level we expect for their age
– Fluency is impacted by stuttering
– Language comprehension makes it hard for them to follow instructions
– Voice sounds unusually hoarse, strained, high pitched etc.
Sessions will be 40 mins and  personalised to each child.  Each session is focused on fun and progress to keep kids motivated during and after sessions.  Each child and communication needs are different, therefore some may only need a few sessions to resolve their difficulties while others may take longer.
Give me a call, text or email to discuss your child and whether Speech Therapy could help them.
0275888879
New Community Service here at school – device repair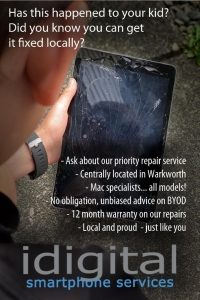 We are delighted to announce a new community service here at school. iDigital Smartphone Services are now doing a free collect and return service to our school office, and they also offer a special SBS discount! Simply drop the device at school, complete the form, and wait for the update on the repair. Please note, the school will not be taking any active role in arranging the repair, we are simply providing a drop-off point service. We DO however recommend the services of iDigital through personal experience.
We are centrally located in Warkworth, and specialise in repairs and upgrades on most mobile devices, from tablets to iPads to phones and MacBooks.
Ask about our priority repair service, 1 hour turn around on most phones, and either a 3 day or 24 hour turn around on other devices.
We don't recommend repairs that aren't needed and we offer a 12 month warranty on all the parts we do fit.
We can also assist you in deciding which is the best device for BYOD, and our advice is free and unbiased.
We are excited to announce a "Snells Beach School Community Discount" – don't forget to ask for this special discount when enquiring about a repair.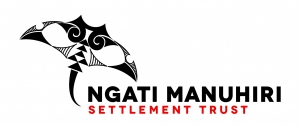 Print or Save this Post