Tēnā Koutou, Talofa Lava, Malo e Lelei, Namaste, Ni sa bula, Noaia'e mauri, Fakalofa lahi atu, Kia Orana, Ni Hao, An Nyung Ha Sai Yo, Nay Ho, Hej, Hallo, Sawat Dee, Cześć. Greetings to our school families.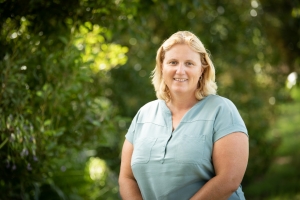 Have you noticed that your child is more emotional, temperamental and difficult to deal with lately? You are not alone! In education circles, this month is sometimes referred to as "Madvember". The combination of lighter nights (which makes it difficult to get to sleep), the unpredictable weather, the low-level anxiety about leaving their teacher and class, and the excitement of Christmas on the horizon means that children can be particularly tired and temperamental at this time of year. Another thing you might notice with younger children is the urge to build forts and huts or to get under furniture. This is all part of the changing of the seasons. Sometimes November can be hard for adults too as we gear up for a huge two months ahead. The best remedy for all of this is slowing down and ensuring there is ample down-time for everyone, and meeting all temper tantrums and tears with compassion and understanding. Hang in there team – we have almost made it!
Nga mihi nui,
Kathryn Ramel
Principal
 Welcome to our new student – we hope you enjoy your time with us.
Connor Benest
Weekly Diary
Week 6: 18 Nov – 22 Nov
Tues 19.11

Year 3 Swimming 12:30 – 3:00

Kahui Ako Collaborative Hui for teachers, 3:30pm

Thurs 21.11

Year 4 Swimming 12:30 – 3.00pm

Fri 22.11

Pizza & Juicies
Week 7: 25 Nov – 29 Nov
Mon 25.11

Life Ed all week

Mon 25.11  Mahurangi East Library here to promote Summer Reading Programme

Tues 26.11

 18 

Year 3 Swimming 12:30 – 3:00pm

Tues 26.11 Hibiscus Coast Athletics (for those who have qualified)

Wed 27.11

 

6:30pm BOT Meeting

Thurs 28.11

 

Year 4 Swimming 12:30 – 3.00pm

Fri 29.11 

Pizza & Juicies

Fri 29.11  Whole School Assembly, 2:15pm –

Nik 1
Week 8: 2 Dec – 6 Dec
Tues 3.12

Year 3 Swimming 12:30 – 3:00

Tues 3.12 Junior School Goat Island – Kau 1, Kah 1, Rim 1

Thurs 5.12

Year 4 Swimming 12:30 – 3.00pm

Thurs 5.12  Junior School Goat Island – Kau 2, Kah 2, Man 2

Fri 6.12

 

Pizza & Juicies

Fri 6.12 Warkworth Carols in the Park
Key Dates – End of Year
Week 9: 9 Dec – 13 Dec
Wed 11 Dec –

 

School Prize Giving

Friday 13 Dec –

 

SBS Carols in the Courtyard (evening)
Week 10: 16 Dec – 18 Dec
Mon 16 Dec

 – 

End of Year Picnic at Scandretts Regional Park (11:19am high tide)

Tues 17 Dec –

 

Year 6 Graduation – 6 pm

Weds 18 Dec –

 

Last Day 2019!

2pm finish (Kelly Club available from 2pm)
New Classroom Block Coming
We have a new classroom block (2 classrooms) on the way! To enable this to happen as quickly as possible, this will be a modular design, meaning they are constructed off site and moved on. They are NOT pre-fabs, and look very similar to our current blocks. "Rimu" block will be arriving at school over the Christmas holidays, and we will have 2 junior classes, Rimu 1 and Rimu 2, to start 2020.

Bike Track – Final Working Bee Saturday 23 Nov 9:00am
Thanks so much for the big crew of parents and supporters who came to our last Working Bee – it is brilliant to see the track taking shape. The diggers have been unable to make much progress this week due to the rain, so we have pushed the final working bee out to Sat 23rd Nov. With lots of help, we are able to make really fast progress, so please make an effort of pop down – hopefully it shouldn't take too much of your day.
9:00am People to help with Boxing – sledgehammers for pegs, drills for boxing timber (probably best suited for people with some experience in simple builds/handyman type stuff)
9:30am All hands on deck! Shovelling stone into wheelbarrows and spreading along the track. Wheelbarrows, spades, shovels and rakes are all helpful 🙂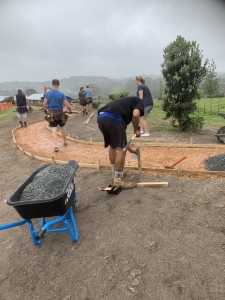 Friday Pizza Days
Thank you to all those who have got behind our Friday Pizza Days to support the Middle School Swim Programme this term. We have decided to continue these for the remainder of the year. The school makes no money from these – proceeds are directly distributed back to the chosen "cause", to make it more affordable for parents. Next week's Pizza Friday will support Kahikatea 1 & 2 and Manawa 2 students to go snorkelling at Goat Island in a few weeks, and the last few Pizza Fridays will go towards 2020's Year 5 Camp Mangawhai, which is early in Term 1.
Reminder – 2020 Calendars featuring images from the beautiful Mahurangi East
These are selling like hotcakes! Pop in and see Su or Marissa in the office to pick up your copies. They make the absolute perfect Christmas gift and are a wonderful opportunity to show off this great spot where we live. $15 per calendar.
Student's Artwork Chosen for Mahurangi Cruising Club Yearbook
Early this year, we were approached by the Mahurangi Cruising Club to see if our students would like to submit some art to be published in their annual Yearbook. Our Art Specialist, Mrs Lovegrove, worked with every class in the school, creating artwork focussing on boats in Kawau Bay and the Mahurangi River. The artwork produced has been outstanding (look out for it coming home over the next few weeks), and was of a standard the far exceeded the Cruising Clubs expectations, to the point that they have decided to extend this to a bigger competition and focus next year. Recently, we were delighted to hear that the following students art would not only feature in the Mahurangi Cruising Club Yearbook, but also Toitoi Magazine, to be published in Term 2, 2020. Huge congratulations to the following artists:
Arabella P, Jessica V, Ayvah C, Holly W, Kasper G, Seila F, Esther W, Callum W, Bethany H and Elijah H.
Representatives from the Mahurangi Cruising Club will have a special presentation for these students at our assembly on Friday 29 November.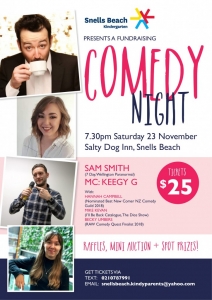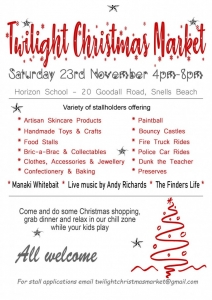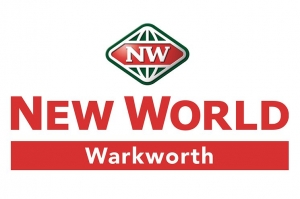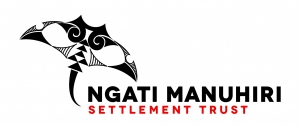 Print or Save this Post