Tēnā Koutou, Talofa Lava, Malo e Lelei, Namaste, Ni sa bula, Noaia'e mauri, Fakalofa lahi atu, Kia Orana, Ni Hao, An Nyung Ha Sai Yo, Nay Ho, Hej, Hallo, Sawat Dee, Cześć. Greetings to our school families.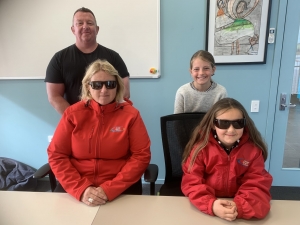 Would your child like to be "Principal for the Day"? Auction available at our annual PTA Quiz Night.
I am Ms Steffener and this is Ms Port. We are enjoying our time being Principal and Associate Principal for the day. We love the School in every way. The School is basically our home we learn, play and enjoy the time at our school.
We hope we will lead the school to new heights today.
Nga mihi,
Ms Amelia Steffener (Principal)
Ms Amalia Port (Associate Principal)
 Welcome to our new student – we hope you enjoy your time with us. 
Skylar Solley
Weekly Diary
Week 4: 4 Nov – 8 Nov
Tues 5.11

Travelwise Celebration – Travelwise Monitors. 

Tues 5.11 Year 3 Swimming 12:30 – 3:00

Weds 6.11

Inter School Athletics

Thurs 7.11

Year 4 Swimming 12:30 – 3.00pm

Fri 8.11

Pizza & Juicies
Week 5: 11 Nov – 15 Nov
Tues 12.11

Year 3 Swimming 12:30 – 3:00pm

Weds 13.11

Mahurangi College Open Day for Year 6's

Thurs 14.11

Year 4 Swimming 12:30 – 3.00pm

Fri 15.11

 

Pizza & Juicies

Fri 15.11 Road Patrol Training (Years 4 & 5) 9:15am

Fri 15.11 Whole School Assembly, 2:15pm – 

Class – Kau 2 & Kah 2
Week 6: 18 Nov – 22 Nov
Tues 19.11

Year 3 Swimming 12:30 – 3:00

Kahui Ako Collaborative Hui for teachers, 3:30pm

Thurs 21.11

Year 4 Swimming 12:30 – 3.00pm

Fri 22.11

Pizza & Juicies
Key Dates – End of Year
Week 9: 9 Dec – 13 Dec
Wed 11 Dec –

 

School Prize Giving

Friday 13 Dec –

 

SBS Carols in the Courtyard (evening)
Week 10: 16 Dec – 18 Dec
Mon 16 Dec

 – 

End of Year Picnic at Scandretts Regional Park (11:19am high tide)

Tues 17 Dec –

 

Year 6 Graduation – 6 pm

Weds 18 Dec –

 

Last Day 2019!

2pm finish
School Dates and Teacher Only Days 2020
Under the Primary Teachers Collective Agreement, schools have 8 days over the next 3 years to use as Teacher Only Days to allow for Professional Development and teacher workload. It is recommended that schools take 3 days next year. To support our families as best we can, we have tied these in to existing days that Mahurangi College will also be closing. The dates for 2020 are:
Teacher Only Days 2020: Friday 7 February (Friday after Waitangi Day), Monday 31 August and Friday 20 November
Our First Day of school: Monday 3 February 2020
Our Last Day of school: Tuesday 15 December 2020
Farewell to Mrs Williamson
Mrs Williamson has applied for, and been granted, leave until the end of 2020. This will commence at the end of next week, making her last day here Friday 8 November. We are incredibly thankful for everything Erena has done for SBS, as an Associate Principal, leader of our Kapa Haka Roopu, and a strong voice for Te Ao and Tikanga Maori in our school. We will miss her very much, and look forward to her return. Further information for Puriri 1 parents in a separate letter coming home today.
Mrs Manning will teach Puriri 1 for the remainder of 2019, with Mrs Young continuing on Wednesdays as per usual.
Bike Track begins!
Masons Contractors will have their diggers on site over the next week, beginning our new bike track, which will go around the perimeter of our school field, joining with existing pathways. We are really delighted to see this starting, as our 10 Year celebration present to our kids. The bike track will be asphalted, so will be appropriate to use with scooters and skateboards also.

Working Bee – Bike Track Boxing next Saturday 9 November from 9:00am. 
We need your help! To keep costs down on our bike track project, we will be doing our own boxing along the sides of the track at a working bee next Saturday 9 November from 9:00am. No experience necessary, (we can show you what to do) but we need people to bring  Sledge Hammers and hammers to put in the pegs, and charged battery drills, to connect the pegs to the boxing. Even an hour of your time helps!
Year 3 & 4 Swimming
Huge thanks to all who have supported our Friday Pizza Days, to subsidise the cost of this (almost $20 per child was raised). Our Year 3's & 4's headed off to the Mahurangi College pool for their lessons with Aquakidz this week. It is always amazing to see the confidence grow in our students over the course of this time. Aquakidz run swimming lessons at the College on Saturday morning, and holiday programmes, for those who want to continue on.
Athletics Results 2019
We were really proud of all our kids "giving it heaps" at our Athletics events this week. Top competitors from Years 4 – 6 will head off to the Inter School Event next week at the showgrounds – we wish them the best of luck.
Sprints:
Year 0 Girls: 1st Ireland, 2nd Sarina, 3rd Eden
Year 0 Boys: 1st Charlie, 2nd Kanono, 3rd Viktor
Year 1 Girls: 1st= Helena and Kiki, 3rd Grace
Year 1 Boys: 1st Aran, 2nd Heath, 3rd Joshua
Year 2 Girls: 1st April, 2nd Amelia, 3rd Zailie
Year 2 Boys: 1st Ollie, 2nd Levi, 3rd River
Year 3 Girls: 1st Tahlia, 2nd Millie, 3rd Azaariah
Year 3 Boys: 1st Hunter, 2nd Jayden, 3rd Braxton
Year 4 Girls: 1st Georgia, 2nd Bianca, 3rd Emma
Year 4 Boys: 1st Charlie, 2nd Cade, 3rd Liam
Year 5 Girls: 1st Leigh, 2nd Micaiah, 3rd Brylee
Year 5 Boys: 1st Rai, 2nd Blake, 3rd = Micah/Alex
Year 6 Girls: 1st Juliet, 2nd Tegan, 3rd Tenisha
Year 6 Boys: 1st Jake, 2nd Conor, 3rd Alex
High Jump
Year 3 Girls: 1st Millie, 2nd Esther, 3rd Aaliyah
Year 3 Boys: 1st Namakei, 2nd Hunter, 3rd Lennox
Year 4 Girls: 1st Elsa, 2nd Georgia, 3rd = Amalia and Zara
Year 4 Boys: 1st Dillon, 2nd Cade, 3rd Charlie
Year 5 Girls: 1st Leigh, 2nd Ayvah, 3rd Paige
Year 5 Boys: 1st Rai, 2nd Tulua, 3rd Bailey
Year 6 Girls: 1st Tegan, 2nd Seila, 3rd = Holly and Juliette
Year 6 Boys: 1st Jake, 2nd Kalim , 3rd Conor
Long Jump
Year 3 Girls: 1st Milly, 2nd Aaliyah, 3rd Esther
Year 3 Boys: 1st = Ethan and Lennox, 2nd = Emmerson and Dallas, 3rd Hunter
Year 4 Girls: 1st Elsa, 2nd Georgia, 3rd = Amelia and Sienna
Year 4 Boys: 1st Charlie, 2nd Mitchell, 3rd Cade
Year 5 Girls: 1st Brylee, 2nd Kate, 3rd Brittany
Year 5 Boys: 1st Rai, 2nd Blake, 3rd Phineas
Year 6 Girls: 1st Juliette, 2nd Tegan, 3rd Tenisha
Year 6 Boys: 1st Koben, 2nd Conor, 3rd Kalim
Shot Put
Year 3 Girls: 1st Isla, 2nd Zoey, 3rd Aaliyah
Year 3 Boys: 1st Dallas, 2nd Namakei, 3rd Shane
Year 4 Girls: 1st Marietta, 2nd Elsa, 3rd Cassidy
Year 4 Boys: 1st Cade, 2nd Jaxon, 3rd Liam
Year 5 Girls: 1st Jessica, 2nd Leigh, 3rd Brittany
Year 5 Boys: 1st Blake, 2nd Rai, 3rd Ehren
Year 6 Girls: 1st Juliette, 2nd Tegan, 3rd Seila
Year 6 Boys: 1st Alex, 2nd Andre, 3rd Tawera
Discus
Year 3 Girls: 1st Shirley, 2nd Kayley, 3rd Milly
Year 3 Boys: 1st Roman, 2nd Braxton, 3rd Jayden
Year 4 Girls: 1st Elsa, 2nd Natasha, 3rd Natalia
Year 4 Boys: 1st Jaxon, 2nd Charlie, 3rd Loki
Year 5 Girls: 1st Jessica, 2nd Leigh, 3rd Kate
Year 5 Boys: 1st Blake, 2nd Ehren, 3rd Levi
Year 6 Girls: 1st Tegan, 2nd Seila, 3rd Tenisha
Year 6 Boys: 1st Jake, 2nd Alex, 3rd Anthony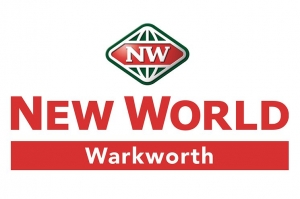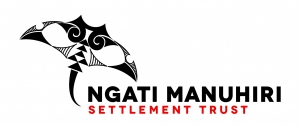 Print or Save this Post