Tēnā Koutou, Talofa Lava, Malo e Lelei, Namaste, Ni sa bula, Noaia'e mauri, Fakalofa lahi atu, Kia Orana, Ni Hao, An Nyung Ha Sai Yo, Nay Ho, Hej, Hallo, Sawat Dee, Cześć. Greetings to our school families.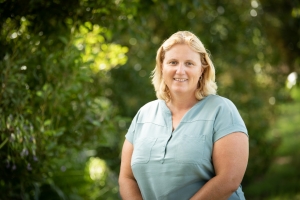 Welcome to Term 4! At our staff meeting this week, we were reminded at how much fun Term 4 can be in schools – planning is underway for our End of Year events which play such an important role in creating culture within a school. Following it's success last year, we are looking forward to having another "Carols in the Courtyard" community event – keep an eye on future newsletters for details.
We have done a full print of our newsletter this week, as we have had so many new families enrol. Please if you did not receive a digital copy of this newsletter via our email, let us know at mbale@snellsbeach.school.nz. so we can add you to our database. If you require/would prefer a print copy, let us know that also. We also recommend parents follow our school Facebook Page – "Snells Beach School" & look for our school logo. We use this as a "digital newsletter" to pass on information about community events, sports and club opportunities, and school updates.
Lastly, we recommend parents download our School App for instant updates, permission slips and to report absences quickly and easily. Simply download the "Skool Loop" app from eithe App Store or Play Store, and select "Snells Beach School" from the drop down box.
Nga mihi nui,
Kathryn Ramel
Principal
Welcome to our new students – we hope you enjoy your time with us. We now have 310 students enrolled at our school!
Eva Robinson, Abigail Carnegie, Jax Dobbyn, Jasper Friedt, Oliver Friedt, Piper Friedt, Loralai McGoram, Nevannah Oliver-Fraser, Aariah Rankin, Jonathan Reni George, Zaden Ross
Weekly Diary
Week 2: 21 Oct – 25 Oct
Weds 23.10

Class Photos, 

BOT Meeting 6:30pm

Thurs 24.10 

Individual Photos

Fri 25.10

Hockey & Netball Photos 9:00am,

Pizza & Juicies (Middle School Swimming Fundraiser)
Week 3: 28 Oct – 1 Nov
Mon 28.10

Labour Day

Tues 29.10

Year 3 Swimming 12:30 – 3:00pm

Thurs 31.10

Year 4 Swimming 12:30 – 3.00pm, 

Mahurangi College Senior Prize Giving 7pm

Fri 1.11

Pizza & Juicies (Middle School Swimming Fundraiser) ,  

Whole School Assembly, 2:15pm 

Class – Pur 2
Week 4: 4 Nov – 8 Nov
Tues 5.11

Travelwise Celebration – Travelwise Monitors. 

Year 3 Swimming 12:30 – 3:00

Weds 6.11

Inter School Athletics

Thurs 7.11

Year 4 Swimming 12:30 – 3.00pm

Fri 8.11

Pizza & Juicies (Middle School Swimming Fundraiser) 
Key Dates – End of Year
Week 9: 9 Dec – 13 Dec
Wed 11 Dec – School Prize Giving
Friday 13 Dec – SBS Carols in the Courtyard (evening)
Week 10: 16 Dec – 18 Dec
Mon 16 Dec – End of Year Picnic at Scandretts Regional Park (11:19am high tide)
Tues 17 Dec – Year 6 Graduation – 6 pm
Weds 18 Dec – Last Day 2019! 2pm finish
Kids going to Touch on Thursday Afternoons
We appreciate that the traffic going to Warkworth on Thursday afternoons can be EXCEPTIONALLY bad, now the kids Touch season has started (we get stuck in it too!). However, this week was really difficult for teachers as almost 20 students were called up before 3pm, as parents came to collect them This was really unsettling for the kids, wondering if they would be called next. In future, we will not be calling up kids early, or releasing them from classes, but to show our support (& recognise the challenge), we are happy to call the Touch Kids to line up outside the hall at 2:50pm, when we call the bus kids. Parents can then collect them a little early if they want, without disturbing everyone else. Touch students not collected by 3pm will be dismissed as usual. Please note, this should only be students playing in the first round of touch, or older siblings needing to travel with the family to younger siblings games.
Hat time again!
Just a reminder that students should have hats at school again, now it's term 4. These should be our school uniform hat, available from the school office for $12.40. These have an adjustable cord to keep them on heads, and a wider brim to cover the face and back of the neck. It may currently be wishful thinking, but parents should consider providing sunblock for their children, as the sunny days arrive. 
New classes.
Mrs Usher, and our New Entrants, have started in Rimu 1. Unfortunately they are currently located in our Library, which is actually a lovely teaching space for them, but obviously means we are missing this resource being available to the rest of the school. We have had confirmation from the MOE that our school will be receiving a new classes/classes (tbc) for the start of the new school year. These will NOT be pre-fabs, but instead modular builds, completed off-site and moved on. This allows for a much speedier build process to cope with our growth, and better still, are very similar in design to our existing classes. The BOT have worked tirelessly to ensure that new builds will be in keeping with the beautiful environment we currently have. In the mean time, there have been lots of happy, smiling faces in Rimu 1 this week, and we would like to thank Mrs Usher for her hard work setting up the teaching space. 
Farewell to Mrs Ennis
We regret to inform you that Manawa 2's classroom teacher, Mrs Carey Ennis, has had to resign due to medical reasons.
Some of you will be aware that Carey had medical leave at the end of last term, and was sure that she would be able to return – unfortunately this has not proved to be the case. We wish Carey all the best with her recovery.
We are delighted that Mrs Laura Morley, who taught the class for the majority of time during Mrs Ennis's absence, has returned as of today, and will teach the class full time, for the remainder of the year. This is the best possible outcome, as Laura has already built strong relationships with the students in the class, and is an experienced and capable teacher.
Mahurangi College Cultural Blues Evening
Mahurangi College are holding a Cultural Blues Showcase which is next Wednesday night at 7pm. The showcase will include performances from a wide range of cultural groups and could be of interest to the Year 6 students going to Mahurangi next year.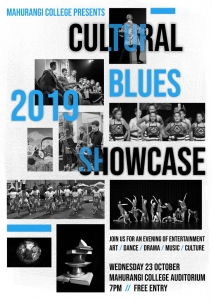 Weet-Bix Kids TRYathlon
Entries are now open for the Hibiscus Coast Weet-Bix Kids TRYathlon on Sunday 22 March 2020 at Manly Park, Whangaparaoa
Our school has created a School Group which you can join when you enter from home. Search for Snells Beach School when prompted. By linking to our school group it will give us the chance to win some cool prizes.
This is a fun event for all children from 6 years and above and a great day out for the whole family.
To enter the TRYathlon visit tryathlon.co.nz
For more information regarding the school team please contact Marissa on mbale@snellsbeach.school.nz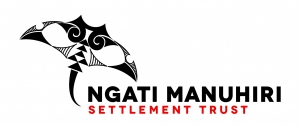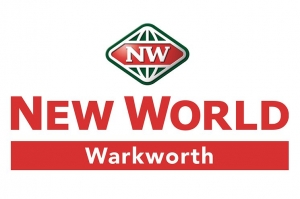 Print or Save this Post