Tēnā Koutou, Talofa Lava, Malo e Lelei, Namaste, Ni sa bula, Noaia'e mauri, Fakalofa lahi atu, Kia Orana, Ni Hao, An Nyung Ha Sai Yo, Nay Ho, Hej, Hallo, Sawat Dee, Cześć. Greetings to our school families.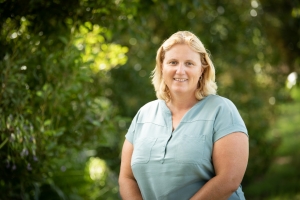 Many of you will be aware of the incident that occurred across the road from the local shops (bakery, dairy etc) yesterday morning. We were in contact with local police from 8am, who were quick to inform us that incident was domestic/friend related, and that there was no risk to the wider community. Two women were in police custody almost immediately. Although some students who lived close to the address were aware of the event, it was deemed perfectly safe to allow students to walk to school. Our local police have direct access to contact us in the event of an emergency, and we are able to contact our community quickly if that happens. We strongly advise that you download our app by going to App Store or Play Store, downloading Skool Loop, and selecting Snells Beach School. Facebookers should also follow our school page, plus we send emails.
As the leader of this school, there are two things foremost in my mind. Firstly, my immense anger and frustration to read on social media comments regarding the Snells Beach Community such as "typical Snells". My passion for this school is driven by my pride in our community. We have good people. We look out for each other and we raise great kids. I wanted this job, in this school because of that. Over the past year, there have been two serious incidents in our community. Both were specifically domestic/family related. One of the investigators yesterday actually commented on how safe our area is – statistically we are an anomaly. Very little happens here, and the fact we can identify certain houses that might be a problem, actually reflects how few there are.
Secondly, as parents, one of our biggest responsibilities is to talk to our kids about how they can keep themselves safe. Make them aware of stranger danger.  Talk to your children about what they can do if they feel unsafe to and from school. Which is the safest way for them to travel? What can they do if they feel scared? (Drop into the library, the Warehouse, or any of our local shops, most of which are owned by school families – and ask them to ring parents or ring us at school.) As a community, it is our collective responsibility to care for our kids. It takes a village, and we live in one.
Nga mihi,
Kathryn Ramel
Principal
Weekly Diary
Week 8: 2 Dec – 6 Dec
Tues 3.12

Year 3 Swimming 12:30 – 3:00

Tues 3.12 Junior School Goat Island – Kau 1, Kau 2, Rim 1

Thurs 5.12

Year 4 Swimming 12:30 – 3.00pm

Thurs 5.12  Junior School Goat Island – Kah 1, Kah 2, Man 2

Fri 6.12

 

Pizza & Juicies

Fri 6.12 Warkworth Carols in the Park
Week 9: 9 Dec – 13 Dec
Wed 11.12

School Prize Giving 11:00am and Awards Ceremony & Yr 6 Graduation 1:00pm (details below)

Thurs 12.12

End of Year Reports home

Fri 13.12

SBS Carols in the Courtyard 6:30pm (details below
Week 10: 16 Dec – 18 Dec
Mon 16.12

End of Year Picnic at Scandretts Regional Park (11:19am high tide) (details to follow)

Tues 17.12

Year 6 Graduation – 6 pm

Weds 18.12

Last Day 2019!

2pm finish (Kelly Club and buses from 2pm)
Hibiscus Coast Athletics
Congratulations to Leigh T, Rai T, Juliette C, Seila F and Jake McG who qualified to attend the Hibiscus Coast Athletics on behalf of the Warkworth and Districts combined team. Mr Port attended with the team and had plenty of positive feedback on the level of skill on show and the way our students conducted themselves. Huge congratulations to Rai T and Leigh T for coming 1st & 3rd on the Long Jump, officially making them two of the bounciest people between Silverdale and Wellsford!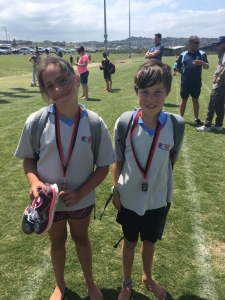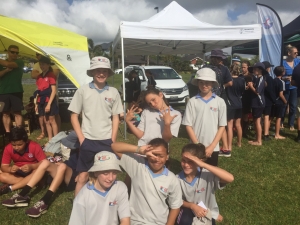 Bike Track Final Seal Underway
It's happening! The asphalt is going down on our bike track today! The classes have been walking around the prepared track this week and it's fair to say the kids can't wait. Huge thanks to the parents who skipped the gym to workout by lugging stone chip around last weekend and completed the boxing. Early next week, Mason's contractors will return to remove the wooden boxing edge (to make the track safe) and build up the topsoil alongside the track. We anticipate the track being available for use later next week, and from this time, students will be able to ride their bikes at lunchtimes daily, not just on Fridays.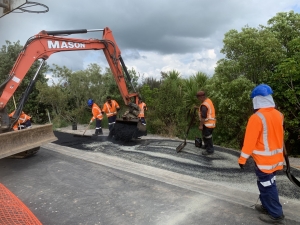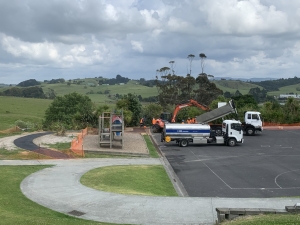 School Prize Giving and Awards Ceremony
Our Prize Giving and Awards Ceremony will take place on Wednesday 11 December. We are really aware that this is a busy time for parents and employers, and so have endeavoured to make this event shorter, by breaking it into two blocks. Unfortunately, a small number of parents who have children across the school, will still want to attend both events, and will have a longer day. If you do wish to "slip out", please find a seat nearer the back. The plan is:
Full School Prize Giving at 11am: Kapa Haka Welcome, BOT Address, Top of Year Level in Literacy & Numeracy, Values & Creativity Awards for Each Class, Student of the Year Award (new award – chosen by the School Council), Junior Leadership Awards
Award Ceremony and Year 6 Graduation at 1pm: Attended by Year 4 – 6 only. Major trophies and Year 6 Graduation Certificates.
Carols in the Courtyard
We welcome all our families and community down to celebrate with us on the evening of Friday 13th December for Carols in the Courtyard. Our Junior School (Years 0 – 2) will entertain us with Christmas performance, followed by Year 3 dance, and our Year 3 – 6 students in the choir rounding off the evening with a sing-a-long of carols. We encourage people to bring a picnic blanket, outdoor beanbags, cushions and low chairs, a picnic dinner/chillybin and join us for the evening. Please, higher chairs stay to the edges. As this is a school event, no alcohol please.
The PTA will be having a sausage sizzle, and like last year, come and do some Christmas shopping at the craft stalls.
This is not a fundraiser for the school – we are just providing a community event where we can celebrate together. There is no cost to have a craft stall, however all stall holders must register their interest, and provide everything they need (tables etc). We can arrange access to a powerpoint if required. Please contact Terin Port 0210620911 if you would like to book a place for a craft stall.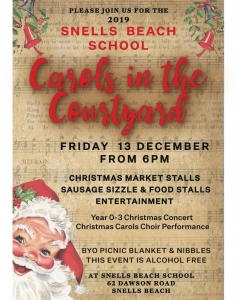 Bayleys Supporting Snells Beach School
Bayleys are continuing their now long-standing support of our school. Quite honestly, the difference they have made through supporting events such as our Quiz Night has been immense. Fundraising of that amount, to a school our size, is huge! Bayleys also run a number of other promotions to support our school. They have now teamed 4 of their agents with us, collectively donating an amount per sale to the school On top of that $500 will be donated per each sale on a property referred by someone through the school – neighbours thinking of moving? Tell them to mention us! Check out the info card coming home today.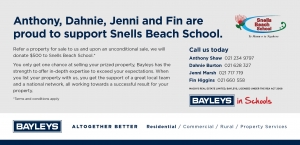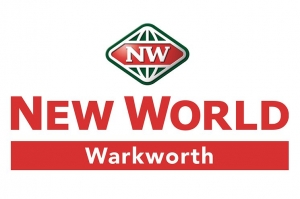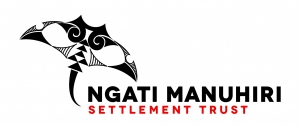 Print or Save this Post