Tena Koutou, Talofa Lava, Malo e Lelei, Namaste, Ni sa bula, Noaia'e mauri, Fakalofa lahi atu, Kia Orana, Ni Hao, An Nyung Ha Sai Yo, Nay Ho, Hej, Hallo. Greetings to our school families.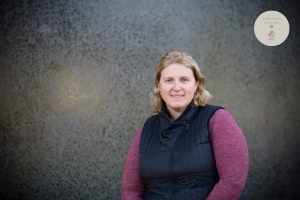 Life feels quite "busy" at the moment. Classes are fully immersed in their inquiry studies, trips are taking place or being planned, planting days, zone days, camps…..it's all happening. Personally, I love to see kids engaged with their learning in such a variety of ways – especially when it involves them "getting amongst it". Learning becomes meaningful when they can see where it can be applied in their own backyard.
It is also feeling quite busy in the physical area around the school at he moment, with construction of houses in the subdivision over the road in full swing, along with work on the Council building by the crossing. All of this is meaning a marked increase in traffic around the school, especially trucks and trade vehicles. Please, please, can you help us to keep our kids safe by looking out for them on the road, and stopping for them when they are at the crossing – some days teachers are feeling they are actually having to step out in front of the cars to get them to stop. This is not a safe option for anyone.
Enjoy your long weekend, make time for friends and family, and for you.
Nga mihi,
Kathryn Ramel
Principal
Weekly Diary
Week 6: 4 June – 8 June
Mon 4.6   Queens Birthday Holiday
Tues 5.6   Yr 6 Campers depart to Camp Tongariro
Fri 8.6   Yr 6 Campers return from Camp Tongariro
Week 7: 11 June – 15 June
Weds 13.6          Soccer Zone Day
Fri 15.6               Full School Assembly 2:10 in the hall – Kah 2
Fri 15.6               Parent Interview Booking Sheets to go home
Week 8: 18 June – 22 June
Thurs 21.6   Teachers PUM 1:30pm at Wellsford Community Centre
Fri 22.6    Pitman Hayes Matariki Book Presentation 1:30pm
Fri 22.6   Parent Interview Booking sheets due back
Welcome to our new students – we hope you enjoy your time at our school!
Locky Thomson
Helena Heng
Max Mendez-Baines
Walkathon – an amazing result!
We were absolutely blown away to find our total raised from our Walkathon was $8181! This by far eclipses any previous year, and we have been totally humbled by your support. This money will be going towards updating some of our technology used in classes – more details to follow later this term.
Competition time!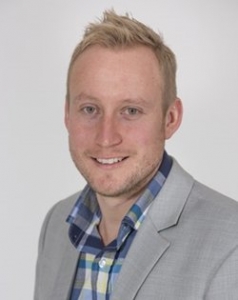 Steffan Meyer from Bayleys Real Estate has come to us with the most amazing opportunity for our kids. The new subdivision directly over the road from the school needs a name – our children will be the ones to choose it! Start thinking – be as creative as you can. (Mr Morley suggested Morley Mews). Entry details, and the prize for the winner will be announced shortly!

Paid Union Meeting (PUM) – Thursday 21 June
The Primary Teachers Union (NZEI) are hosting a second Paid Union Meeting for teachers on Thursday 21 June, as part of the teacher pay negotiations. Many teachers from this school will attend this meeting during the afternoon. If you are able to, we request that you pick your children up from the school at 12:20pm, or alternatively give them written permission to walk/cycle home at that time. The school will remain open, for the afternoon and any students remaining at school will be supervised appropriately until 3:00pm, when buses etc will run as per usual. We thank you for your support.
Year 6 Camp Fundraising
Our Year 6 Campers, and their families, will spend much of this weekend packing winter woollies in anticipation of a cold trip to Tongariro National Park next week. We really love the way SBS families support each other, through fundraising such as the Mini Gala & Pizza Fridays. We were delighted to deduct $110 per child from their camp fees through fundraising – a huge relief for parents. Our last Pizza Friday today will provide money to continue to extend our supply of thermal clothing and wet weather gear, which the students wear on both our Year 5 & 6 camps. All funds raised from previous fundraisers and Pizza Days go directly to the students.
Saving our Whitebait
Our students in Manawa 1 & 2, with Ms McDonald & Mrs Henchie, have been working hard to investigate life in the one stream in the local area which still has whitebait present in it. The students were delighted to find the whitebait thriving – and a credit to the amazing work started last year. A native eel certainly enjoyed the attention also, putting on quite a show for the students under the bridge. We are especially lucky to have the programme run by two of our school Mums, Sophie Tweddle and Sarah Dimitrijevic, who are both super knowledgeable and fun to work with.
Netball Zone Day
We were incredibly proud of our Year 5 & 6 mixed netball teams, who travelled to Wellsford for the Netball Zone Day. Of the 18 games our three teams played, we won 12, drew 2, and lost 4, and were once again acknowledged for our behaviour and sportsmanship throughout. Huge thanks to Mr Chapman and Mrs Corsan for organising the teams on the day.
Have you found any rocks?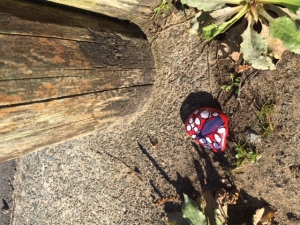 Manawa 1 spied one of their rocks hiding out below Whisper Cove on the way to their Whitebait investigation. Have you spied any?! Not sure what to do? Checkout their Facebook page for details:
https://www.facebook.com/Snells-Beach-Rocks-1710965772344201/
Kids Karate
Monday 3:30 – 4:30 at the A & P Showgrounds. Female Instructors, beginners welcome. Call 022 0988310 for details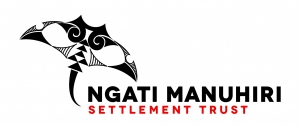 Print or Save this Post