Tena Koutou, Talofa Lava, Malo e Lelei, Namaste, Ni sa bula, Noaia'e mauri, Fakalofa lahi atu, Kia Orana, Ni Hao, An Nyung Ha Sai Yo, Nay Ho, Hej, Hallo. Greetings to our school families.
Weekly Diary
School Holidays Saturday 7 July – Sunday 15 July
Week 1: 23 July- 27 July
Weds 25.7   Christina Merrick from Mahurangi College here to talk to Year 6 students
Fri 27.7  Full School Assembly (all welcome)
Week 2: 30 July – 3 August
Tues 31.7     ICAS English
Weds 1.8     BOT Meeting 6:30pm in the boardroom
Welcome to our new students – we hope you enjoy your time at our school!
Tama Hoani
Katara Karena
Nastasia Helmbright
Miss Henry on Leave
Many of you have noticed that Miss Henry has been missing from our office of late. She is travelling around Europe for the next 7 weeks. We wish her all the best making some wonderful memories.
PTA Quiz Night
Plans for the PTA Quiz Night on Friday 6 July (last day of term) are in full flight. Get in quick to book a table, or enter as an indivudual at a combined table (great way to meet people!). Last year sold out, so don't miss out! We have some amazing items available for auction on the night, both by main auction and silent auction. Do you own a business who would like to donate a auction item, big or small? Wonderful advertising in our local community, and a huge benefit to the school! Contact Marissa Bale mbale@snellsbeach.school.nz if interested.
For full Quiz Night details click here:
A Reminder: Paid Union Meeting (PUM) – next Thursday 21 June
The Primary Teachers Union (NZEI) are hosting a second Paid Union Meeting for teachers on Thursday 21 June, as part of the teacher pay negotiations. Many teachers from this school will attend this meeting during the afternoon. If you are able to, we request that you pick your children up from the school at 12:20pm, or alternatively give them written permission to walk/cycle home at that time. The school will remain open, for the afternoon and any students remaining at school will be supervised appropriately until 3:00pm, when buses etc will run as per usual. We thank you for your support.
Puriri 1 Haiku Poems
Pūriri 1 are inquiring in to birds this year, and have composed some haiku, a Japanese form of poetry usually written about nature, and based around syllables – five in the first and last lines, and seven in the second line.
Haiku
the beautiful birds flies up
By Sol White
Haiku
flies majestically at day
Haiku
Amazing time for our Year 6's at Camp Tongariro
We were incredibly proud of our Year 6 students as they took on the challenges of High Ropes, Caving, White Water Rafting and had fun sledding, playing in the snow, and enjoying the wonders of Tongariro National Park last week. Never before have we experienced so much snow at this camp! The school supplies poly pro thermals and wet weather gear, and it was certainly well used. Make a note in your diaries for our Camp Assembly on Weds 27 June (time tbc, but likely 11:45 start). Huge thanks to our brave parent helpers: Derryn White, Shaun Steffener, Ben Thompson, Nikki Chapman and Roi Kaho.
Inter School Soccer Tournament
Congratulations to Mr Morley for a huge effort organising the Inter School Soccer tournament this week, held at Shoesmith Domain in Warkworth. We sent 2 competitive teams, and a social team, who all achieved strong results, and represented us with pride. Snells Beach 1 were particularly unlucky not to progress to the final in the competitive grade, going through unbeaten, but not qualifying on goal differential. Huge thanks also must go to our PTA for organizing a food stall and BBQ fundraiser for our school on the day.
New to the school?
How about joining our amazing PTA? We can confirm that these are definitely NOT the "Parents To Avoid"! 🙂 This can be a great way to connect with new families, and get to know some of the other parents in our community. By far the best meetings held in our school – come by for a cold drink, nibbles, a laugh AND to help out our school. Meetings held early evenings, 7:30pm, on the first Wednesday of every month. (although there will be a few extras with the Quiz Night coming up). Go on, give it a go! Contact Marissa Bale 021 025 42075 or Tanja Dove 027 556 6546 for more info.
Kids Karate
Monday 3:30 – 4:30 at the A & P Showgrounds. Female Instructors, beginners welcome. Call 022 0988310 for details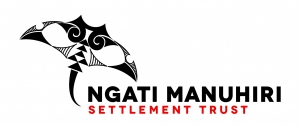 Print or Save this Post