Tena Koutou, Talofa Lava, Malo e Lelei, Namaste, Ni sa bula, Noaia'e mauri, Fakalofa lahi atu, Kia Orana, Ni Hao, An Nyung Ha Sai Yo, Nay Ho, Hej, Hallo. Greetings to our school families.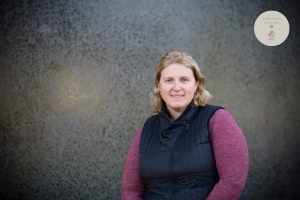 It was wonderful to see so many parents in the school this week for Parent Interviews. We believe that a strong relationship between home and school provides a really solid foundation on which children will learn. Thank you for taking the time to both listen and give feedback.
I would like to thank our PTA for the massive amount of work they have done to put together our Quiz Night Fundraiser for tonight. Thank you for providing an event that is so enjoyable and supports our school so well!
Have a safe and happy holiday everyone!
Nga mihi,
Kathryn Ramel
Principal
Weekly Diary
School Holidays Saturday 7 July – Sunday 15 July
Week 1: 23 July- 27 July
Weds 25.7   Christina Merrick from Mahurangi College here to talk to Year 6 students
Fri 27.7  Full School Assembly (all welcome)
Week 2: 30 July – 3 August
Tues 31.7     ICAS English
Weds 1.8     BOT Meeting 6:30pm in the boardroom
Welcome to our new students – we hope you enjoy your time at our school!
Tama Hoani
Katara Karena
Nastasia Helmbright
Miss Henry on Leave
Many of you have noticed that Miss Henry has been missing from our office of late. She is travelling around Europe for the next 7 weeks. We wish her all the best making some wonderful memories. We welcome Mrs Bale to the Office an extra day a week.
The School Office will be open 9:00am – 3:00pm, Tuesday 17th July – Thursday 19th July (2nd week of holidays).
End of Term Awards
As usual, at today's assembly we will celebrate students who have "lived their values" all term. Our values programme is a huge focus for our school – we believe in the importance of growing character.
This term we are adding an extra end of term award – Key Competencies. The Key Competencies are described in the NZ Curriculum as what people need to "live, learn, work, and contribute as active members of their communities". They are skills students need to develop as they mature and become more independent.
The New Zealand Curriculum identifies five key competencies:
This term we focussed on two competencies:
Using language, symbols and texts. 

Students who are competent users of language, symbols, and texts can interpret and use words, number, images, movement, metaphor, and technologies in a range of contexts. They recognise how choices of language, symbol, or text affect people's understanding and the ways in which they respond to communications. 

Participating and contributing.

 This competency is about being actively involved in communities. Students who participate and contribute in communities have a sense of belonging and the confidence to participate within new contexts. They understand the importance of balancing rights, roles, and responsibilities and of contributing to the quality and sustainability of social, cultural, physical, and economic environments.
End of Term Values Awards go to:
Alexis C, Capri H, Milly H, Jake L, Zhia D, Tipasa M, Shania B, Jake R, Isabelle T, Logan H, Carlos D, Amalia P, Charlotte P, Alex H, Mikayla L, Loki D, Isabella B, Anthony F, Annika B, Zoe T, Taaric H, Olivia P
End of Term Key Competencies Awards go to:
Lucy T, Ihaia C, Kyron M Laelah I, Isla G, Lachie R-S, Alex E, Tadhg B, Emma R, Dove E, Charlie E, Violet E, Lucas H, Jessica V, Michael A, Marie K, Sarah S, Elijah H, Ashton B, Pipi T, Alex K-M, Bella C
Zoo Trip
Puriri 1 and 2 enjoyed a fabulous day at Auckland Zoo recently as part of their Inquiry work.  The weather was stunning and our Snells Beach School students learned a lot and really enjoyed observing animals at close quarters. Huge thanks to the parent helpers who transported and supervised our wonderful students on the day; all of us were very appreciative of your help.
Netball Skills
Netball Northern are offering a skills programme for Year 3 & 4 students. For details see below: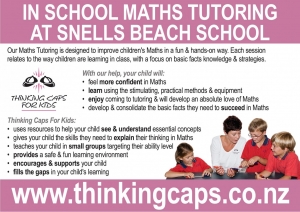 Thanks to our Quiz Night sponsors!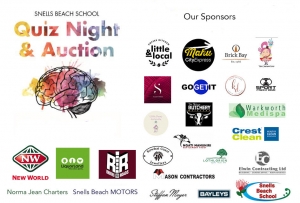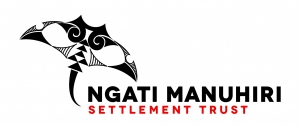 Print or Save this Post