Tena Koutou, Talofa Lava, Malo e Lelei, Namaste, Ni sa bula, Noaia'e mauri, Fakalofa lahi atu, Kia Orana, Ni Hao, An Nyung Ha Sai Yo, Nay Ho, Hej, Hallo. Greetings to our school families.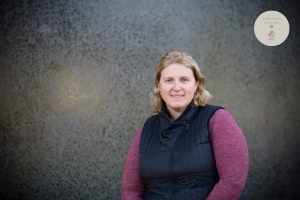 Welcome back, we hope you enjoyed some time together over the holiday break!
Term 3 literally got off to a bang when a fault in our alarm system had them going off at 8:14 am every morning until we were finally able to resolve the situation on Thursday. At least everyone was fully awake and ready to go!
Our roll has reached new firsts – we are well and truly into the 270's now. Roll growth in our junior area will see a new Year 1 class formed in Week 3 – Nikau 2. We welcome Mrs Kat Wallis, who will teach 4 days a week, and Mr Morley the 5th. Parents of students moving into that class will be notified today – look out for a letter in bags if we don't see you in person.
Nga mihi,
Kathryn Ramel
Principal
Weekly Diary
Week 2: 30 July – 3 Aug
Mon 30.7           Year 5 & 6 Pest Trapping Session 1
Tues 31.7           ICAS English
Weds 1.8            BOT Meeting 6:30pm
Weds 1.8            PTA Meeting (Staffroom) 7:30pm
Week 3: 6 Aug – 10 Aug
Mon 6.8              Nikau 2 starts (Year 1 class)       
Mon 6.8              Year 5 & 6 Trapping Session 2
Mon 6.8              Catchit Parent Info Evening – 5:30pm – 6:45pm, School Hall (traps handed out)
Fri 10.8               Full School Assembly 2:10 in the hall – Nik 1
Week 4: 13 Aug – 17 Aug
Tues 14.8           ICAS Maths
Weds 15.8       NZEI proposed Strike (details below)
Weds 15.8           Mahurangi College Open Day for Parents (details below)
Thurs 16.8          School Cross Country
Fri 17.8               Cross Country Reserve Day
Welcome to our new students – we hope you enjoy your time at our school!
Violet Barnes-Wallis
Isach Itinimarewe
Eiliyah Teunguia
Arran Evans
Millie Olliver
Andre Teio
Esther Winther
Fern Yardley
NZEI Proposed Strike Action – August 15
You will have heard discussion through the media about the primary teacher's union (NZEI), and on-going negotiations with the government. While teacher's pay is obviously part of the negotiations, it is only a part of the drive to create better conditions in our schools. Teachers are campaigning to address:
Lack of support for students with additional learning and behavioural needs
Teachers and principals consistently rising workloads
Renumeration
Crisis in recruitment and retention of teachers and principals.
In the wider Auckland area, we are currently experiencing our worst teacher shortage in 30 years. Although this hasn't directly impacted Snells Beach School's classrooms yet, we are regularly stretched to find relievers. Did you know that almost 50% of newly trained teachers leave the profession in the first 5 years?
The  Kua Tae Te Wā/It's Time campaign has been launched to achieve the significant investment we need so that all children can reach their potential, and teaching is perceived as an attractive, valued and well-supported profession.
Teachers are currently voting to decide whether they will strike for either a full day or half day on 15 August. Once NZEI has established the length of the strike, our BOT will have to decide whether it is feasible for our school to remain open or to close for the day. We will inform you of this decision as soon as possible.
Please be prepared for some form of disruption to the school day on 15 August.
Wheely Fun Break Times
We have been discussing how we can give our students more opportunities to be active when our fields are wet for so much of winter.  As a result "Wheely Fun Break Times" will start every day, from next Monday 30th of July. Students can have fun on their wheels both at morning tea (after they have eaten) and lunch breaks. The rules are:
YES to:  Scooters, Skateboards and Roller Blades/Skates
 You MUST have:  A helmet (done up!), Shoes or Sandals with covered toes
 NO to:   Bikes (can be still ridden to/from school of course), Wheelies/Heelies, Electric/motorised Scooters
Please ensure all equipment at school is clearly named. Students in Year 0 – 2  (including those in Man 2) can pop their scooters outside their classes upon arrival. Middle school teachers will show the students where theirs can be stored. Senior students will use the usual bike/scooter racks.
No wheels are to be ridden before or after school within the school grounds. Walk your wheels to where they will be stored. 
PTA Quiz Night – just wow! $17,000 raised.
What a brilliant, fun evening, enjoyed by all. We can't thank our PTA enough for how they support our school. Heartfelt thanks in particular to Tanja Dove, Ainsley Cole, Michelle Jackson – just amazing ladies.
For those who didn't catch this from our PTA:
This post took some time to write, because we can't seem to find the right words to express just how thankful we are to our incredible sponsors…
Snells Beach School, the PTA, the Teaching Crew and All the kids would like to say a HUGE THANK YOU to our incredible community for their support and efforts in raising just over $17000 for our school at the Quiz this year!!!!!!
Bayleys & Steffan Meyer, thank you for your support in organising our Quiz, the amazing road signs, auction booklets and the fantastic team to make the Live Auctions run so smoothly.
New World, thank you for your generous donations of groceries, the lovely food created by Ainsley & the kitchen crew was a huge hit on the night.
Liquorland Snells Beach, not only do these amazing people support us in our planning for the night, they are there on the night supplying our drinks, running the bar AND giving out the fantastic prize pack for the Best Dressed Team!
Rhodes for Roads, once again, the beautiful prize pack for the Winning Team was donated by Rhodes for Roads!
To All of our generous community offering us our items for the Live Auctions and Silent Auctions, we are so thankful you are here to support us!
Mahurangi College Enrolment Information
Christina Merrick from Mahurangi College visited our Year 6's this week to talk to them about what they can expect next year. Enrolment papers were handed out at the end of the session – please see your child's teacher if they were away. There is also:
Open Day for Parents on Wednesday 15 August at 9:30am-11:30am and 1:00pm – 3:00pm. Parents are asked to attend one of these sessions, students will have their opportunity at the Orientation Day. (If however, primary schools are closed due to strike action, students may attend with their parents.)
Orientation Day for Students will be held on Wednesday 14 November 9:45am – 1:10pm, and all Year 6 students from the area will visit the College together.
Free Cricket Sessions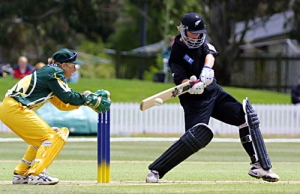 What not have a go at some of these brilliant free Cricket sessions. You never know where you might end up!
Warkworth Cricket Club is pleased to announce the Winter Skills Development Programme.
This is being run by Brendon Bracewell who is a Level 3 NZCC Coach. The trainings will be held at the Range Warkworth in the indoor nets, and transferring to the Outdoor nets at Mahurangi College when the weather settles.
This training is open to all cricketers and aspiring cricketers.
Essential High Performance training aids including bowling machine, speedball radar, video analysis and large variety of balls for all ages and abilities, cones, bats and wickets are all provided by Bracewell Coaching.
Winter Indoor Development Programme July – September.
Junior Development programme Wednesday 3.30pm – 5.00 pm, more times may be added depending on numbers.
Start date: Monday July 23
Duration: 10 weeks
Summer development programme October 2018 – March 2019.
2018/19 Rodney Cricket Season Development programme
Start : Wednesday October 3
Duration: October -March
Venue : Mahurangi College
Hours: Juniors 3pm – 5 pm Seniors 5pm – 7pm
There is no fee for this training, and the days and times have been designed as best as possible to fit around winter sports trainings.
To register your interest please message: registrations@warkworthcc.club with the subject Winter Coaching
Snells Beach Kindy Fundraiser
Ready for another fun night out? Check out Snells Beach Kindy's Fundraiser here:
https://www.facebook.com/events/249937222258523/
Advertising Quiz Auction Winner
Looking for any Building, Landscaping or Maintenance work done? Elwin Contractors, Quiz Night Winners of our advertising auction, have now got their new sign up at school. Having already completed work for many of our school families we feel reassured in recommending their services. Better still, they are a school family themselves. #supportlocal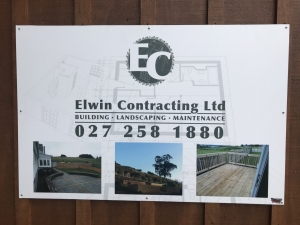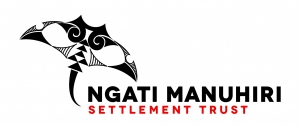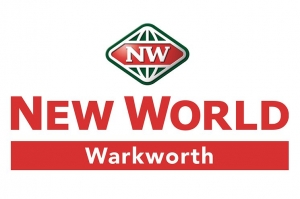 Print or Save this Post