Tena Koutou, Talofa Lava, Malo e Lelei, Namaste, Ni sa bula, Noaia'e mauri, Fakalofa lahi atu, Kia Orana, Ni Hao, An Nyung Ha Sai Yo, Nay Ho, Hej, Hallo, Sawat Dee. Greetings to our school families.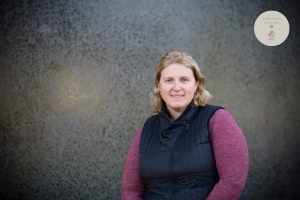 I have thoroughly enjoyed watching our students having fun on their wheels at break times this week. It has been a good reminder that we have the option to listen to student voice, consider their opinions (wet fields make breaks less interesting), and come up with positive alternatives to what we are already doing. Between the wheels, and existing lunchtime activities such as Kapa Haka, PAC (see below), the library activities and inter class soccer there is plenty happening to suit all interests. May the warm, fine spell continue!
Nga mihi,
Kathryn Ramel
Principal
Weekly Diary
Week 4: 13 Aug – 17 Aug
Tues 14.8           ICAS Maths
Weds 15.8       NZEI Strike (details below)
Weds 15.8           Mahurangi College Open Day for Parents (details below)
Thurs 16.8          School Cross Country
Fri 17.8               Cross Country Reserve Day
Week 5: 20 Aug – 24 Aug
Mon 20.8           Year 5 & 6 Trapping Session 3
Weds 22.8          Cross Country Zone Day
Fri 24.8               Full School Assembly 2:10 in the hall – Pur 2
Week 6: 27 Aug – 31 Aug
Mon 27.8           Red Cross Training – Year 5 & 6
Tues 28.8           Red Cross Training – Year 5 & 6
Weds 29.8          Red Cross Training – Year 5 & 6
Weds 29.8          BOT Meeting 6:30pm
Welcome to our new student – we hope you enjoy your time at our school!
Arielle Bangah
NZEI Strike Action – August 15
A reminder that, in line with schools all over the country, the school will be CLOSED FOR INSTRUCTION next Wednesday 15 August, as teachers join the nationwide strike. The Education sector in our country is heading rapidly towards a crisis point:
fewer people are choosing to train as teachers, leading to shortfalls in filling advertised positions
workload and stress, as schools struggle to cope with an ever increasing range of needs, lead to a huge percentage of new teachers leaving the profession in the first 5 years
schools are NOT adequately funded to support students with special needs
teacher's pay has NOT kept up with inflation over the past 10 years
All teachers who strike will lose a days pay, impacting their families significantly. This is not a decision they take lightly.
Welcome to Mrs Kat Wallis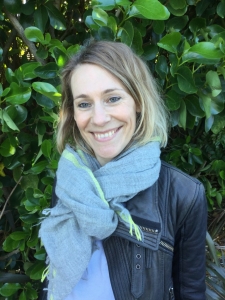 Our newest class, Nikau 2, started this week. A lively class of Year 1 students will be taught by Mrs Wallis Monday – Thursday, and Mr Morley on Fridays. They have spent the week settling in, building relationships, and making the class environment their own. Like many of our staff, Kat has two children at our school, Olive and Violet, and came with an understanding of our school culture and philosophy. She brings with her a wealth of experience, having taught at Blockhouse Bay Primary. We are lucky to have her on the team, and wish her the very best!
Cross Country
Our annual school Cross Country is next Thursday 16 August (save day Friday 17). Come on down and support our students as they face one of their biggest challenges of the year!
Cross Country is a winter event – students WILL get muddy, and sometimes we do have light rain showers
PLEASE pack them a change of clothes to run in on the day – house colours if you can
Shoes – Year 5 & 6 students MUST wear shoes as they run on the roads. Junior and middle school students are generally encouraged to run barefoot – shoes often create more of a problem getting stuck in the mud
The approximate timetable for events is:
11.00 – Y.0/1 Girls x1 laps
11.10 – Y.0/1 Boys x1 lap
11.20- Y.2 Girls    x1lap
11.30-Y2 Boys      x1 lap
11.40 Y.3 Girls     x 2 laps
11.50. Y.3 Boys    x2 laps
short lunchbreak
1.10pm Y.4 girls (2 laps)
1.20pm Y.4 boys (2 laps)
1.30pm Y.5 girls (2 laps then road circuit)
1.45pm Y.5 boys (2 laps then road circuit)
2.00pm Y.6 girls (2 laps then road circuit)
2.15pm Y.6 boys (2 laps then road circuit)
Wheely fun breaks and Friday Bike Days
We are delighted with how successful this has been, allowing students to have scooters, skateboards and roller skates during break times. It has been an extremely smooth transition, and is just brilliant to see kids active and burning off energy at break times.
We are allowing bikes, trikes and wiggle cars on Fridays, to provide an opportunity for those who don't own the other equipment. To do this, we are stopping soccer and ball sports on the courts on Fridays, to allow more room on which to wheel.
Please, please, ensure children are WALKING THEIR WHEELS both before & after school. There are just too many people, pushchairs and toddlers moving in a confined space to make it safe for students to be shooting through on scooters and the like.
PTA Battery Fundraiser
Our PTA are running a new fundraiser this term, which promises really good returns for our school. This will  involve each family being issued a box containing 15 packets of Blaupunkt batteries for your child to sell. Each packet has 5 heavy-duty batteries (2xAA, 3xAAA) and sells for $5. These are the most common sizes used in toys, and household accessories such as remotes. Stock up now for Christmas! Boxes will be issued in the near future. If you wish to "opt out", please do so on the notice coming home today.
PAC (Performing Arts Club)
PAC are a group of students from Years 4 – 6 who have been meeting twice a week, at lunchtimes, throughout the year. Miss Thomas leads this, sharing her own passion for music, dance and performance. The aim of PAC is for kids to have fun expressing themselves in any way they wish. Students create their own acts with very little teacher intervention – just guidance as to how each individual item can be worked into a group show. We would like to thank Miss Thomas for sharing her time, and skills in this area. PAC will be performing at assemblies throughout the term.
Mahurangi College Open Day for Parents
Open Day for Parents on Wednesday 15 August at 9:30am-11:30am and 1:00pm – 3:00pm. Parents are asked to attend one of these sessions, students will have their opportunity at the Orientation Day. (As primary schools are closed due to strike action, students may attend with their parents.)
Horizon School Public Meeting for Parents
Thursday 16 August 7:00pm. Horizon School Auditorium. Information on the new college.
Local Pilates Classes
Mat classes. Adults and students. Snells Beach Baptist Church, Wednesdays at 6pm. $11 cash per class. Bring a mat Ph Sue 027 697 5921
Free Piano
A member of our community, Ken Cupforth is looking to rehome his turned piano. Is anyone wanting one for home? Please contact him on 9733 130.
Advertising Quiz Auction Winner
Looking for any Building, Landscaping or Maintenance work done? Elwin Contractors, Quiz Night Winners of our advertising auction, have now got their new sign up at school. Having already completed work for many of our school families we feel reassured in recommending their services. Better still, they are a school family themselves. #supportlocal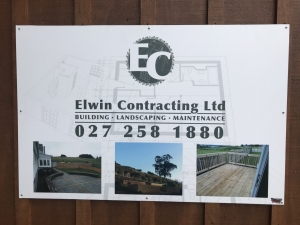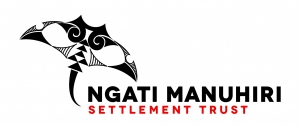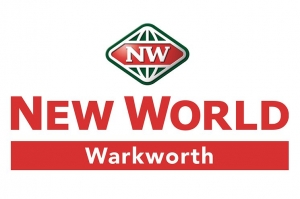 Print or Save this Post