Tēnā Koutou, Talofa Lava, Malo e Lelei, Namaste, Ni sa bula, Noaia'e mauri, Fakalofa lahi atu, Kia Orana, Ni Hao, An Nyung Ha Sai Yo, Nay Ho, Hej, Hallo, Sawat Dee. Greetings to our school families.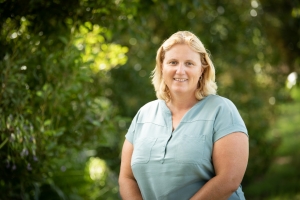 Make the most of spending some time together as a family this weekend – nothing like a stormy long weekend, for dusting off the board games, and just having a wee pause in our busy lives.
On behalf of the whole team here, we just wanted to express a huge thank you to the families who dropped us off a surprise morning tea & lunch this week. We were humbled and a little stunned! Just another reminder that we are part of a special community.
And finally……sleep well Year 6 campers! Off we go (finally) on Tuesday!
Ngā mihi,
Kathryn Ramel
Principal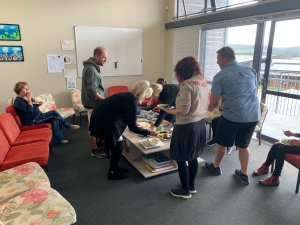 Weekly Diary
Week 6: 3 Jun – 7 Jun
Mon 3.6

Queens Birthday

Tues 4.6 Year 6 Camp Tongariro Depart
Tues 4.6 Junior School Museum Trip

Tues 4.6

Kahui Ako Teacher Collaborative Hui 3:30 – 5:00pm

Weds 19.6 Inter School Netball Zone Day
Fri 7.6 Year 6 Camp Tongariro Return
Fri 7.6 BOT Poll closes at 12 noon
Week 7: 10 Jun  – 14 Jun
Fri 14.6

Full School Assembly 2:10pm –

Man 2
Week 8: 17 Jun – 21 Jun
Weds 19.6 Inter School Soccer Zone Day
Welcome to our new students – we hope you enjoy your time at our school
Reef Holt
Māori Word of the Week
Next week's "Māori Word of the Week" is: Awhi (v) meaning to cuddle, hug, embrace
Haere mai, kia awhi atu au i a koe.
Come here so I can give you a hug.
Kei te awhi a Ria i tana tāre.
Ria is hugging her doll.
PTA Quiz Night – 5 July 2019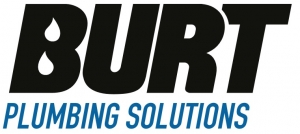 It's time to start gathering your teams, planning your costumes, and getting ready for our annual PTA Quiz Night! We have had some wonderful items donated both for the Silent Auction and the Major Auctions on the night – if you or your business would like to get involved, contact Marissa here at school mbale@snellsbeach.school.nz.
One of our school families, Burt Plumbing Solutions have donated a complete kitchen cold water filter tap kit, supplied and installed to the highest bidder.
This includes;
– Filter Tap.
– Filter Cartridge (taste & odour).
– Pressure Limiting Valve.
– All pipework and fittings required.
– Supplied, installed and commissioned by a NZ qualified Certifying Master Plumber
– Winner must be located in the Mahurangi district.
If you want Plumbing work done, contact Andrew Burt, Director / Certifying Plumber, 022 122 0014
BOT Elections 2019
By now, eligible voters should have received voting papers for our Board of Trustees Elections. If you are a parent of the school, and have NOT received papers, please let us know. Voting can be done via the sealed box in the school office – this will be closed by our Returning Officer at 12:00noon next Friday 7 June.
This year, we have a mix of current BOT Members and new candidates standing. Here is a little more about them:
Jarrod DOVE
I am standing for a position on the Board of Trustees as parent representative. I have been privileged enough to be on the Board for the last 4 and half years, and recently took on the Board Chairperson role.
I moved to Snells Beach kids five years ago with Tanja and our three kids. Liana, Loki and Cam all go to SBS and absolutely love it.
In a professional capacity I own a commercial property management business, looking after buildings across the country.
This has give me a wide range of skills to bring to the BOT.
I thoroughly enjoy being a part of BOT, working with the Senior Leadership Team and forging closer ties to the school community.
Taking on the Chairperson role, and working much closer with Kath has been a real joy.
There are some exciting projects coming up that I am looking forward to being a part of over the next 3 year term.
Hannah EDWARDS
I am standing for a position as parent representative on the Snells Beach Primary School Board of Trustees. I am a current board member standing for re-election. For those that do not know me, my husband Colin grew up in the area and we are both local health professionals with our own business. I myself have been a small business owner/operator since 2008. We have 3 children, 2 of which are currently at Snells Beach School with 1 more to join next year. I have really enjoyed my time serving on the Board so far and look forward to continuing that work and serving this school community.
Kate HAWKEN
Hi, I'm a new face around here as my son Fergus has just joined SBS this year in Kauri 2. I'm married to Simon (who grew up here). We met while working in Queenstown, we then spent some time in London working and travelling for a few years before settling back in the Warkworth area in 2011. We came back for 6 weeks and have never left.
We are currently building a new home right across the road from the school. We are loving checking out the progress and can now finally see some light at the end of the tunnel. We bought the section after selling our house in Warkworth. We had heard such great things about SBS and right from the first visit, it had such a nice feel. I'm a big believer in trusting your gut – it hasn't disappointed at all. We've been very impressed so far, and Fergus loves it. We also have a two year old, Ruby who is already demanding to go to school, so it will be a long 3 year wait for her.
I work for Flight Centre in Warkworth and up until recently have been the manager – responsible for the day to day running and management of the business and staff. My role there required a lot of what could be seen as skills useful for being on the BOT: effective communication and people skills;
decision making abilities; approachable; solution-focused; able to see different points of view regarding any issues or new ideas; a clear understanding of financial position and how to achieve goals/targets; support and on-going training for the six other staff; as well as helping people organise their travel arrangements – which is the fun bit!
Reducing my role to more friendly school hours, was to achieve a better work/life balance – less responsibility at work means I can take on a little more outside of work. I am motivated by the opportunity to give back to the school that will influence not only my children's education but also for everyone else who attends the school and the wider community as a result of the success of the school.
Brett HOWLETT
I have been on the BOT for 3 years and have found it a very interesting experience. I have a lot more respect for the workload of the teachers, principal and senior management, as well as the financial restraints the school operates on.
In my time on the board I believe my varied work history has helped reduce some key operating expenses for the school and help set plans for the future. During my time as a trustee I have donated all my fees due back to the school, approximately $1600.
The present board has worked well with the challengers of the last year, I would like to stand for another three years to continue the work started and see projects through. We have a great school that my daughter Brittany (10 years) loves going to each day. This is due in whole to the school management structure put in place by K Ramel with the current BOT support and embraced by the teaching staff.
Leteisha MORRIS
Hi! I am the lucky Mum of two gorgeous boys (one currently at Snells Beach School, one about to start in August) and wife to Gareth (a fishing mad, true blue bloke with a huge heart and a great sense of humour). We are Snells Beach locals of 8 years. I am a small business owner and operator. I am big on family and love to support other local businesses. Graphic Design is a huge passion of mine and I have built up my own business and online store from scratch specialising in custom design for your home, event and business. Before children, I worked as a banking consultant.  When I'm not working you can catch me as a 'driver' on the Walking School Bus, on the beach, going on an adventure with family, having a wine with friends or having a laugh and great time at the 'World famous in NZ' Snells Beach School PTA Quiz night! I am so proud to live in Snells Beach and truly love it here. I think we have such an amazing community with some incredible people. Our teachers need our support now more than ever and I am passionate about making sure our school keeps being the awesome place that it is! (How lucky are we?!)  I, like every parent want what's best for all of our kids and will fight for what's right. It would be such an honour to serve on our school's Board of Trustees.
Kylie STEFFENER
Kia Ora/Hi Snells Beach School families. It has been my absolute privilege to serve on the Board of Trustees at Snells Beach School as a parent representative for the past 2 years.
I am mum to Cayden and Amelia. Cayden moved to college this year and Amelia is currently in Year 4 at Snells. I am married to Shaun who has lived in Snells Beach for most of his life, and I have been fortunate enough to live in Snells Beach for the past 16 years.
I am passionate about children and their learning – I am a qualified Primary teacher now working in Early Childhood at Sandcastles in Snells Beach and Matakana.
Snells Beach is an amazing community and I love that Snells Beach Primary is such an integral part of that community. It has been my pleasure to be involved with the school firstly as a foundation teacher and more recently as a parent and of course board member. Watching the growth and development that has occurred both within the school and the wider community has been a privilege.
The school has built an incredible reputation within the Mahurangi region and its outstanding teaching and management team are to be commended for this.
I am pleased to have had a small part to play in this during my time as a Board member, and it would be my absolute pleasure to continue to represent the families within this wonderful community.
Outside of my life as a teacher I enjoy taking part in a local bootcamp class, socializing with friends and hanging out at the beach during the summer with my friends and family.
I am seeking re-election as your parental representative for 2019!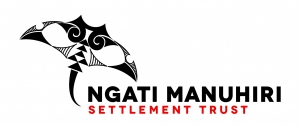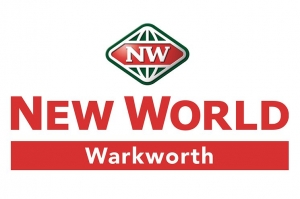 Print or Save this Post