Tēnā Koutou, Talofa Lava, Malo e Lelei, Namaste, Ni sa bula, Noaia'e mauri, Fakalofa lahi atu, Kia Orana, Ni Hao, An Nyung Ha Sai Yo, Nay Ho, Hej, Hallo, Sawat Dee. Greetings to our school families.
Weekly Diary
Week 9: 24 Jun – 28 Jun
Tues 25.6

Senior School Planting Day (Scandretts)

Thurs 27.6

Matariki Values Assembly 12:00 – 12:45 (all welcome)

Fri 28.6

Full School Assembly 2:10pm –

Kau 1

Fri 28.6

Reports Home
Week 10: 1 Jul – 5 Jul
Tues 2.7

Parent Interviews 2:30 – 8:00pm

Thurs 4.7

Parent Interviews 3:15 – 5:30pm

Fri 5.7

Full School Assembly 9:00am – End of term Awards & Camp Assembly

Fri 5.7

PTA Quiz Night
School Holidays Monday 8 July – Friday 19 July
Welcome to our new students – we hope you enjoy your time at our school
| | |
| --- | --- |
| Hunter | Goldsmith |
| Eleanor | Harland |
| Kal | Meyer |
| Porsche | Saunders-Yerex |
| Ethan | Giffard |
| Leia | Giffard |
| Arthur | James |
| Taarite | Tirikai |
| Ireland | Van Dyk |
| Arian | Cave |
Parent Interviews – Tues 2 & Thurs 4 July
Please return your booking sheets with preferred interview time slot to classroom teachers by next Tuesday 25 July. We look forward to having face to face discussions with you about your child.
Written Reports 
Mid Year Student Reports will be coming home next Friday 28 June. We have tried to refine these, keeping them specific, and saving the more "wordy" conversations for face to face at Parent Interviews. Your child's report will compare their progress to the expected curriculum level, detail effort and progress made, and describe their demonstration of the Key Competencies and our Values. Reports are a snapshot in time. They provide a reference point which can be discussed in greater detail at Parent Interviews.
Board of Trustees Election
Many thanks to the nominees who put themselves forward to support our school and community on our Board of Trustees. Congratulations to Jarrod Dove, Brett Howlett, Kylie Steffener, Hannah Edwards and Leteisha Morris who were voted on as Parent Representatives. Bev Davies (Mrs Daisies) will join them as Staff Representative. We would like to extend a huge thank you to Jemma White, our previous BOT Chair, Shane McGuire and Erena Williamson, who did not stand for re-election, but who have dedicated many hours on the BOT over the past few years.
Year 6 Camp 
Our Year 6 students had a magical time on their recent Camp Tongariro. This is one of "the" events in the life of a SBS kid. High Ropes at Taupo, White Water Rafting on the Tongariro River, Caving in the Okupata Dropshaft, Throwing Snowballs………making memories, overcoming challenges, building confidence. We were super proud of the way our kids supported one another in the cold, and lots of rain. Huge thanks to the Salty Dog Social Club for supporting families in need to attend this camp. We invite all families and supporters to come to the Year 6 Camp Assembly, from 9:15 onwards, Friday 5 July (Last day of term). 

PTA Quiz Night – Friday 5 July
There are a LIMITED number of tables left for our Annual Quiz Night – please contact Marissa to secure your place asap mbale@snellsbeach.school.nz. All tables must be paid for by next Wednesday 26 June.  Next week we will be sending out a list of both major auction, and silent auction items. Having had a sneak peak at these we can confirm there is literally something of interest for everybody! We are delighted to announce that Elwin Contracting, a school family, are offering $1500 of labour as a major Quiz Night Auction again this year – this proved popular at last year's event. What project have you been waiting to get done??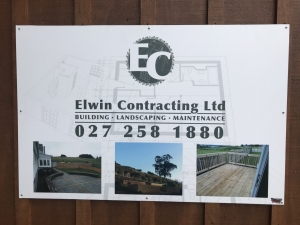 Brick Bay Winery & Sculpture Trail – supporting our school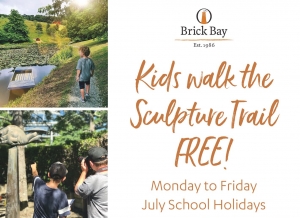 We were delighted to hear that the Brick Bay Winery & Sculpture Trail are putting together a special package for our PTA Quiz Night, to support us as their local school. Brick Bay is a truly stunning location, bringing a real balance between celebrating the natural beauty of our area, and displaying a wide variety of art and creative endeavours.  Look our for more info coming up on this!
In the meantime……did you know that kids can walk the Sculpture Trail for free, Monday – Friday, during the school holidays. A fantastic opportunity in our own backyard.
Māori Word of the Week
Next week's "Māori Word of the Week" is: Matariki
Matariki is the Māori name for the cluster of stars also known as the Pleiades. It rises in mid-winter and for many Māori, it heralds the start of a new year. Matariki literally means the 'eyes of god' (mata ariki) or 'little eyes' (mata riki)
Thinking Caps, In School Maths Tuition
Book now for Term 3. Spaces in Years 3,4 & 5 available. Focus will be fractions. Ph Michele to discuss 0211736422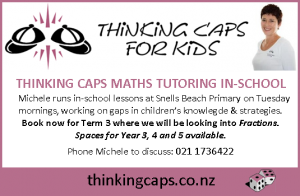 KELLY CLUB HOLIDAY PROGRAMME
This is now planned & looks exciting! For details check: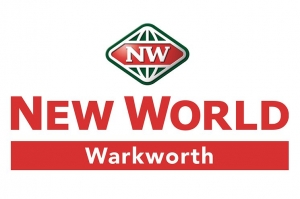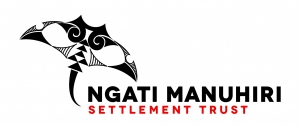 Print or Save this Post