Tēnā Koutou, Talofa Lava, Malo e Lelei, Namaste, Ni sa bula, Noaia'e mauri, Fakalofa lahi atu, Kia Orana, Ni Hao, An Nyung Ha Sai Yo, Nay Ho, Hej, Hallo, Sawat Dee. Greetings to our school families.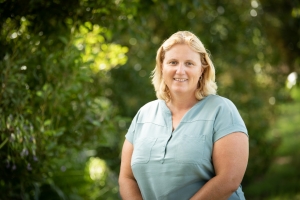 Welcome to Term 3! We have had a fantastic week, welcoming many new students, celebrating 100 days of school, and preparing for our 10 Year Celebration which is almost upon us. Our students are training hard for Cross Country with our school event in just over a week. I HATED Cross Country when I was a kid. In my day, there were no "sick notes', and basically if you could stand, you ran. No one was more surprised than myself when I trained to complete a half marathon as an adult. While it was more of a stagger than a run, there is nothing that compares with setting a goal and the feeling of success when you achieve it. We want or kids to be determined, resilient, and able to cope when times get tough. Cross Country is one of the few contexts where they are truly challenged. So good luck to our Gazelles who will compete for places in their events, and go on to represent us at the Zone Day – most of us are a little in awe of how easy you make it look. But equally we will celebrate those who push themselves to run as much as they can, as fast as they can and finish – and will enjoy every moment of their success too!
Weekly Diary
Week 2: 29 July – 2 Aug 
Weds 31.7  Hockey Zone Day – Year 5 & 6
Weds 31.7  BOT Meeting, 6:30pm in the Boardroom
Week 3: 5 Aug – 9 Aug
Mon 5.8  School Cross Country – details below
Wed 7.8  School Cross Country (Save Day)
Fri 9.9  10 Year Celebration Assembly, 1:30pm – details below
Week 4: 12 Aug – 16 Aug
Weds 14.8 Cross Country Zone Day
Thurs 15.8 Year 4 Planting Day
Welcome to our new students – we hope you enjoy your time at our school
Aksel Blavnsfeldt, Viktor Blavnsfeldt, Marvi Buchanan, Oscar Church, Lea Franzoso, Agnes Gibson, Eden O'Riley, Gabriel Readett, Tomas Readett
10 Year Celebration Assembly
It is our absolute pleasure to invite all parents and supporters to our special assembly to celebrate 10 years since our school was officially opened by the then Minister of Education, Anne Tolley. This will take place on Friday 9 August at 1:30pm, and feature short performances by our Kapa Haka Rōpū, our Pasifika Group, our Choir and our Junior school. Please be seated prior to 1:30. There are a number of invited guests, so there will be some reserved seats in the first few rows.
PTA Quiz Night – What a fantastic Event!
Huge thank you to our amazing PTA, and everyone who packed in to the Community Centre for our PTA Quiz Night. The costumes this year really were "next level". Best Dressed Female went to "Queenie from Grey Lynn", and Best Dressed Male went to "Two Face". Steffan Meyer and the team from Bayleys once again offered generous support, and we were blown away at the number of amazing donations for auction items. More than anything, it was a huge amount of fun, and a wonderful community event. We have already heard a number of teams discussing their outfits for next year!
We are delighted to announce that our Quiz Night raised $18,000 – this is absolutely amazing for our school! Thank you, we really appreciate it. Check out our school Facebook page for more pics courtesy of Little Doves Photography.
Please respect the PTA Carpark which was auctioned at Quiz Night – currently there is a sign, and a cone, and we are in the process of getting sign writing to clearly identify it.
Winter Words Matariki Poetry Competition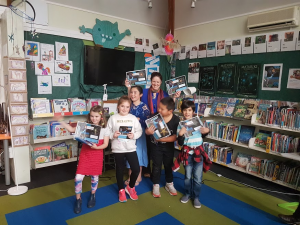 SBS was well represented at the Mahurangi East Library's Winter Words Matariki Poetry Competition, with amazing results in the Youth section. Well done to the following students:
Winter Words Youth Matariki Poetry Competition Winners
Best Overall Year 4-8 – Supreme Winner – Noah C
Tikanga Māori Cultural Award – Jaxx R
Rhythmic Flow Award – Noah C
Best Use of Set Writing Form Set A – Charlotte A
Best Use of Set Writing Form Set B – Bree T
Excellence in Oration Award – Dove E
Special thanks in particular to Mrs Williamson & Mr Chapman for their hard work in preparing their students for this event. Here is one of the award winning entries by Noah C, Year 4:
The Voyage – Me and My Kete
Sails spread, ropes bend, waka slips
excitement boldly jumps into my kete
Whānau gathering, picking up speed
freedom pops into my kete
Te rā blazes, wind tucked away
co-operation hops into my kete
Waves weep, winds wail, raucous rain
skill shoots into my kete
Te rā plunges, te marama peeks, Matariki magical
guidance navigates into my kete
Currents speed, tohorā breach, manu glide
knowledge slips into my kete
Long clouds, dolphins whistle
quickly happiness skips into my kete
Land in sight, green unfolds, blue disintegrates
I am here.
By Noah C
School Cross Country
You will see in the Weekly Diary above that this is coming up. More details will be advertised prior to event re start times etc, but we encourage whanau and supporters to come down and cheer the students on. Cross Country is a Winter event. Part of the challenge is coping with the mud and cold conditions (as those who attended the Zone Day last year can testify!). Students will definitely need older clothes (& shoes if they wish) to run in, an old towel, and some warm clothes to put on after. Cross Country is all about building resilience, setting goals and achieving them, whether the goal is to earn a "place", better a time, or simply to finish. And the support our students show each other during this event makes us all a little emotional!
Junior School 100 Days Celebration
Our Junior School had a brilliant time on Wednesday this week, celebrating 100 days of school for 2019! They thoroughly enjoyed a shared feast, and creating their celebratory headgear for the event. A huge thank you to all parents for the amazing contributions to their shared lunch – it was thoroughly enjoyed!
Safety – Please don't use the staff carpark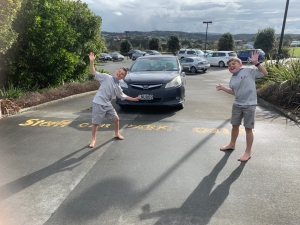 Please, please don't park in the staff carpark. The only way to enter and exit this carpark is to drive straight through the line of children entering or exiting the school. They are not expecting cars to be driving across their path, and this is an accident waiting to happen. The exception to this is coaches and managers running after school sports practices, as they are leaving much later, but please be in the carpark well before 3pm. In the past we have put the chains up to keep people out, but frankly this is pain for all involved. We ask for your support with this.
A Message from the Snells Beach Saturday Netballers
Snells Beach Netball teams are exceptionally grateful for the support we have received from our school community and beyond recently.
Our movie night was a fun and festive night, successful due to every mum, dad, grandparent, neighbour, teacher and friend who contributed and came along in support. All of you, and Matakana Movies, enabled us to raise over $660 to provide the teams with uniforms, bibs and balls.
Our heartfelt thanks to all.
Sarah Howlett has been instrumental in acquiring drink bottles from Harcourts for every player we have.
And we are very grateful to the sponsors of the fantastic new hoodies the girls are now sporting to practices and Saturday games.
This is through the efforts of Hannah Edwards , and with the financial help of Sandcastles, Elite Feet Podiatry, Active Living Physio, and Inkwise Printers. Also thanks to Dannielle Elwin for the screenprinting.
The girls absolutely love their new team look.
Snells Beach Netball is looking better than ever before!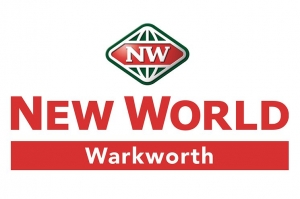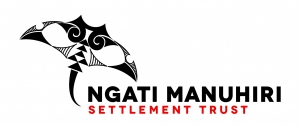 Print or Save this Post