Tēnā Koutou, Talofa Lava, Malo e Lelei, Namaste, Ni sa bula, Noaia'e mauri, Fakalofa lahi atu, Kia Orana, Ni Hao, An Nyung Ha Sai Yo, Nay Ho, Hej, Hallo, Sawat Dee. Greetings to our school families.
Weekly Diary
Week 6: 26 Aug – 30 Aug
Tues 27.8

Kahui Ako Collaborative Hui for teachers, 3:30pm

Weds 28.8

BOT meeting, 6:30pm in the boardroom

   

Thurs 29.8 Hibiscus Coast Cross Country          
Week 7: 2 Sept – 6 Sept
Wed 4.9

Year 4 Maritime Museum Trip

Wed 4.9 Year 3 Snells Beach Stream Visit- The Whitebait Connection(am only)

Thurs 5.9

Year 4-6 Speech Semi Finals, 1:30pm in the hall

Fri 6.9 Year 0-3 Poetry Recital Finals, 1:30pm 
Week 8: 9 Sept – 13 Sept
 

Year 3 Mahurangi River Visit- The Whitebait Connection(am only)

Thurs 12.9

Year 4-6 Speech Finals, 1:30pm in the hall

Fri 13.9

Whole School Assembly, 2:15pm –

Pūriri 1
Welcome to our new students – we hope you enjoy your time at our school
Winsome Buchanan, Hux Burnell, Olive Gordon, Rome McMaster, Noah Minter, Kiraua Obaria, Tanaki Naibunaki, Harlem Rankin, Hardus Gertzen, Wynand Gertzen
Fire Alarm
The power cut this week triggered our full fire alarm system, due to a fault. This then caused a chain reaction, where the alarm activated and fire trucks were notified. This is an auto response, designed to get help here as soon as possible. Technicians are working on the system to reduce the effect of a power cut in the future, but it was a relief to see our classes follow their drilled response quickly. Just a few points to mention:
please, if the fire alarms go in school time, and you are here DON'T try to take your child. It is incredibly important the rolls are called, and teachers know the whereabouts of all children FAST. They don't have time to talk to individuals about whether their child can leave the grounds.
remember, how you respond directly impacts on how all the children respond. If you run and look worried, the kids get anxious, worrying about why you are worried!
our students are very well drilled to respond to an alarm. Those that are upset and anxious, and almost always calmed by the response of the group. The best place for them to be is with their peers.
please, if an alarm sounds, move YOURSELF as quickly as you can to our evacuation point (by the back pathway to Foster Cres) and NEVER assume that it is a drill.
10 Year Celebration Assembly
It was fantastic to catch up with so many old friends at our 10 Year Celebration Assembly. Our students listened intently to a variety of speakers, and we were super proud of our Kapa Haka Rōpū, our Pasifika Group, Choir and Junior School performances. Check out our school Facebook page for photos from Little Doves Photography, and a short movie showing the history of our school.
Cross Country 2019
Cross Country Certificates will be presented to the top 5 place-getters in each event next Wednesday 28 August at 12:00pm. All welcome. Once again our Cross Country was a memorable event – for some simply outstanding running, and plenty of tugging at the heart strings as we watched kids supporting kids home.
Puriri 2 Trees for Survival Planting
Puriri 2, along with Mr Chapman, headed off to plant native trees grown here at school. The trees form natural filters around waterways and help stabilize land. Ultimately, the goal is to create a "bird corridor" around the wider Mahurangi Peninsular, providing many pockets of native bush. where native birds and insects can move around. It was muddy, tough work, but the trees were planted in record time! Next on the agenda is to prepare the seedlings for next year.
PTA AGM and Disco
Our PTA are having their annual AGM on Wednesday 4 September at 7:30pm in our staff room – all welcome! It's a great way to meet people, there will be chocolate and wine, and you won't even be asked to do a job 😉 (just yet anyway)!
The PTA are also hosting a disco here at school on Friday September 20th (week 9) – note the date, details to follow in future newsletters.
Walking and Riding School Buses
Our walking and Riding School Buses are continuing to grow in popularity.  We would like to 'welcome aboard' Anne-Birgitte Blavnsfeldt!
Anne-Birgitte is now helping Leteisha out with 'driving' the quickly-growing SNALGIES STRIDERS Walking School Bus. We would love to start up some more days on this route! If you are able to help out please speak to Su Henry (in the office), Kerry Thomas (Totara 2) or directly to Leteisha or Anne-Birgitte. Our Riding School Bus is getting bigger quickly also – they make quite a sight riding together. Check out the picture of Beau super excited on his first day! As above, if you are able to ride with the kids one day a week, let us know! Keep informed of timetable changes etc by following our Walking & Biking School Bus for Snells Beach School Facebook Page.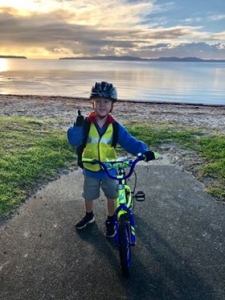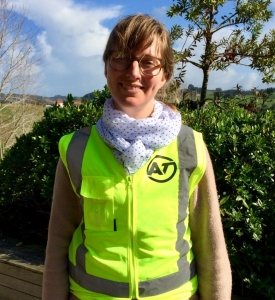 Lucky to Have Mrs Lovegrove our Art Specialist
Mrs Lovegrove is an institution here at school, teaching art to all our classes for 10 years now! We love the way she encourages our students, and shares her extensive knowledge or artists and styles. Well done to these students from Totara 2 who came to share their artwork this week.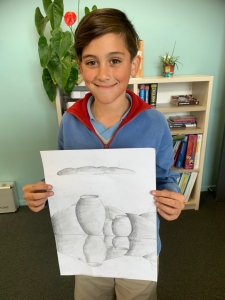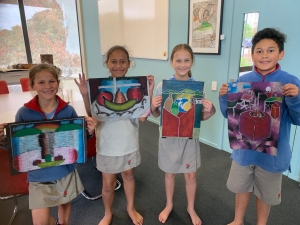 Snells Beach Garden Circle Competition
The Snells Beach Garden Circle are staging the annual Flower Show on Saturday 7 September. All children are welcome to participate. Viewing by the public is from 1:00pm – 3:00pm. Details for entries are:
Write the child's name underneath the plate. Bring entries to the Mahurangi Community Centre on Friday 6 Sept between 3pm -4pm, otherwise 9:00 – 9:30am on show day. Please pick up your own entries 3:00 – 3:45pm on Show Day. Categories are:
5 years & under – an arrangement in a saucer
6 – 8 yrs – an arrangement in a saucer
9 – 12 yrs – a dish garden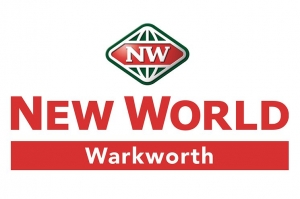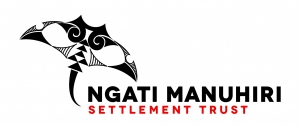 Print or Save this Post