Tēnā Koutou, Talofa Lava, Malo e Lelei, Namaste, Ni sa bula, Noaia'e mauri, Fakalofa lahi atu, Kia Orana, Ni Hao, An Nyung Ha Sai Yo, Nay Ho, Hej, Hallo, Sawat Dee. Greetings to our school families.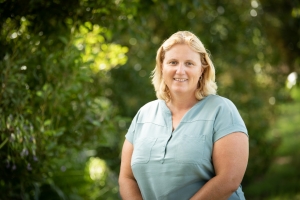 Someone asked me last week what the hardest thing was about my job. I can't even remember what I said at the time, but I have been mulling it over ever since. I have decided that it is not being able to "fix things" for people.
It is almost impossible to do this job without putting yourself in the shoes of others, and wanting to support them in every way possible. I struggle to sit with parents who are really at their wits' end, and not be able to tell them support will come. I struggle to explain why support WILL come……but not till Term 4, or next year, because it's a long process. I struggle to support teachers who are trying their level best to do right by EVERY child in their class, but simply can't because of the number of diverse needs, and workload. And I struggle to understand how there are teachers employed in this country who now earn below the new "minimum wage" of $17.70 an hour (when you take their salary & divide it by 40hrs).
I read somewhere, that if teachers don't like it, stop complaining, and get a new job. And that person has completely missed the point – they are!
As a working parent, I completely appreciate the impact that the coming strike action will have on our community. But I truly thank you for your support. Now is the time – we have to make a change.
Ngā mihi,
Kathryn Ramel
Principal
Weekly Diary
Week 4: 20 May – 24 May
Mon 20.5

Year 6 Pubertal Health Talks start in class

Weds 22.5 Wacky Wednesday – Mufti Camp Fundraiser

Fri 24.5

Nominations for BOT close at 12 noon.

Fri 24.5 Pizza fundraiser (Year 6 camp)
Week 5: 27 May – 31 May
Weds 29.5

Teacher's Strike – School Closed for instruction

Weds 29.5

BOT Meeting 6:30pm in the Boardroom

Fri 31.5

Full School Assembly 2:10pm –

Nik 2

Fri 31.5 Pizza fundraiser (Year 6 camp)
Week 6: 3 Jun – 7 Jun
Mon 3.6

Queens Birthday

Tues 4.6

Year 6 Camp Tongariro Depart

Tues 4.6

Kahui Ako Teacher Collaborative Hui 3:30 – 5:00pm

Fri 7.6

Year 6 Camp Tongariro Return

Fri 7.6

BOT Poll closes at 12 noon
Welcome to our new students – we hope you enjoy your time at our school
Teacher's Strike Action – Weds 29 May
Many of you will have heard through the media that the NZEI Teacher's Union has voted to join with the Secondary School's PPTA Union for a so-called "mega-strike" on Wednesday 29 May. There is much frustration at the moment around the lack of learning support available for both high and moderate needs students, teacher workload & retention (the number of teachers leaving the profession is startling), and of course pay.
The school will, in line with others all over the country, be closed for instruction on the 29th. All teachers who strike will lose a day's pay, impacting their families significantly. This is not a decision they take lightly.
Kelly Club Programme on 29 May
Our before & after school care provider "Kelly Club" is offering a "holiday programme" type day on the strike day. There are a range of different 1/2 day, limited hours options, and WINZ subsidies apply. For more details  email snellsbeach@kellyclub.co.nz , see http://www.kellyclub.co.nz/snells-beach or contact Lauren Harvey 021 195 4227. Limited spaces are available.
Walkathon – Wow!
We have been humbled and blown away by your support of our Walkathon last term……raising $8768 so far for our school! Donations are still trickling in, and we are delighted to receive these. In a school our size, this money is significant and is not taken lightly. We are working through a process on a project for our kids, and will update you in the near future as plans are finalised. Thank you so much – exciting times!
The winner of the $100 Warehouse Voucher will be drawn today at Assembly.
Rippa Rugby Inter School Zone Day
Thanks to the parents who came to support students from Years 3 – 6 competing in the Rippa Rugby Zone Day this week. It was a huge group to have out of the school, and we would like to say special thanks to Mr Morley, Mr Port & Mrs Corsan for all the work they did organising teams on the day. This particular event is more of a "have a go day" and official results were not recorded, but the word was we "won significantly more than we lost", and most importantly, the kids had an amazing time. We would also like to say a quiet thank you to the family who donated our new school signs (seen in the pic below) – these will be well used to mark our school at many events in the future!
Mini Gala supporting our Year 6 Campers
Every year our Senior Students run a mini gala for with the goal of supporting our Year 6 students to attend camp. We feel this is a perfect fit for our school – students learning to value and work for things they want, Year 5 students supporting the Year 6's knowing that they, in turn, will receive the same support next year, and our school, as a community banding together to achieve special things. This year we raised just over $3000 to be evenly split over the Year 6 student's camp fees – simply amazing.
BOT Elections 2019 – a Reminder
This year is a BOT Election year, where trustees are elected by our parent community. All eligible voters should have received information regarding both nominations and the voting process. This election is run by a Returning Officer, independent of the school – please make sure that all contact details, especially postal address and email are up to date in the office.
The BOT are responsible for Governance of the school. We have had a fantastic, hard working and supportive BOT who have worked hard to make our school the special place that it is. A few trustees will be standing down as of this election, as their children move through the school, and on to College, so we are strongly encouraging new parent trustees to put their names forward. If you would like to know more details, please contact Miss Ramel at school, or Jarrod Dove, BOT Chair jarrod.dove@gmail.com or 027 487 8484
Māori Word of the Week
Next week's "Māori Word of the Week" is: Ako (v) to learn, teach (n) learning
Kei te ako ahau i te reo Māori.
I'm learning the Māori language.
Māu ahau e ako?
Will you teach me?
Free Morning at Kelly Club
Come try Kelly Club for FREE!! t&cs: Must be new enrollments. Book in using www.kellyclub.co.nz/snells-beach
Pick any morning and you won't be charged.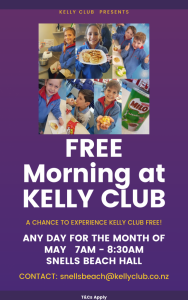 In School Maths Tuition
The lovely Michelle Yock is an in-school based maths tutor who works here at SBS with kids weekly. Michelle tutors in a hands on small group approach and students enjoy working with her. She currently has spaces available – these are user pays. For more details see www.thinkingcaps.co.nz or phone 09 424 3536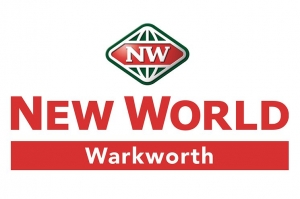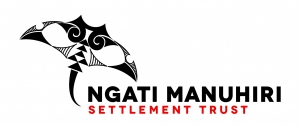 Print or Save this Post