Tēnā Koutou, Talofa Lava, Malo e Lelei, Namaste, Ni sa bula, Noaia'e mauri, Fakalofa lahi atu, Kia Orana, Ni Hao, An Nyung Ha Sai Yo, Nay Ho, Hej, Hallo, Sawat Dee. Greetings to our school families.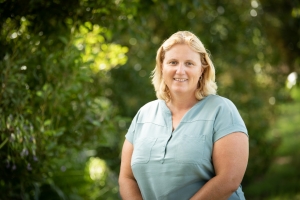 We welcomed 13 new students to our school this week – our family is continuing to grow. Welcome to our beautiful area! If you have new neighbours who have moved in with pre-school children, please encourage them to drop in to talk to us about enrolment – we are trying to get a clear idea of how many New Entrants we are expecting over the next 18 months or so, so we can prepare fully for their arrival.
For those parents looking for some ways to get involved with the school, there are a number outlined below, especially through both the PTA, and BOT. Feel free to get in touch if you would like further information about what is involved with either. Not being biased at all, but the PTA run the best meetings I attend 🙂
Thank you so much for your understanding during the power cut this week. While we move here to enjoy the benefits of a country, semi-rural lifestyle for our children, this can come with challenges as we found out this week when we had to close, as did other rural schools in our area, when our pumps did not work and we were unable to flush toilets. As a working parent, I appreciate the impact closing has on parents, as we will only ever do this as a last resort.
Nga mihi,
Kathryn Ramel
Principal
Please – if you did not receive this newsletter via email contact us at admin@snellsbeach.school.nz so we can add you into our database, and cut down our paper use. Also, have you downloaded our app for instant updates & reminders? Simply download the "Skool Loop" app from either App Store or Play Store & select "Snells Beach School" 
Weekly Diary
Week 2: 6 May – 10 May
Tues 7.5

NZEI PUM at Wellsford Community Centre. DETAILS BELOW

Fri 10.5

Mini Gala – Camp Fundraiser. 12:00pm – 1:30pm.
Week 3: 13 May – 17 May
Mon 13.5

Year 6 Pubertal Health Talks start in class

Wed 15.5

Interschool Rippa Rugby, Years 3-6 

Weds 15.5 Learners with Anxiety Workshop (details below)

Fri 17.5  Full School Assembly 2:10pm –

Kah 1

Fri 17.5 Pizza fundraiser (Year 6 camp)
Week 4: 20 May – 24 May
Wed 22.5 Wacky Wednesday – Mufti Camp Fundraiser

Weds 22.5 PTA Meeting re Quiz Night 7:30pm in the staffroom 

Fri 24.5

Nominations for BOT close at 12 noon.

Fri 24.5 Pizza fundraiser (Year 6 camp)
Welcome to our new students – we hope you enjoy your time at our school
| | |
| --- | --- |
| Shane | Robinson |
| Aston | Burt |
| Noah | Hewit |
| Kanono | Kaimanga-Namakei |
| Alannah-Rose | Linton |
| Lennox | Newson |
| Neve | Newson |
| Sarina | Teio |
| Charlie | Wolfgram |
| Georgy | Yakutin |
| Kayley | Veenstra |
| Ryan | Veenstra |
| Gus | Halliday |
Paid Union Meeting (PUM) – Next Tuesday 7 May
The Primary Teachers Union (NZEI) are hosting a Paid Union Meeting (PUM) for teachers next Tuesday 7 may, as part of the teacher collective negotiations. Many teachers from this school will attend this meeting during the afternoon. If you are able to, we request that you pick your children up from the school at 12:20pm, or alternatively give them written permission to walk/cycle home at that time. The school will remain open, for the afternoon and any students remaining at school will be supervised appropriately until 3:00pm, when buses, Kelly Club etc will run as per usual. We thank you for your support.
Walkathon
Thank you to everyone who worked so hard to gather sponsors for our school for the Walkathon last term. Donations are now due, and can be sent with children via classroom teachers, paid at the office via cash/eftpos, or sent via internet banking. To credit funds please be sure to include the following in the reference details:
Your child's name
Reason for payment
Our account number is: 12 3095 0002327 00
A reminder that all students who raise $50 or more go into the draw to win a $100 Warehouse Voucher!
PTA Quiz Night
Our PTA are building up for our big annual fundraiser (& highlight of the Mahurangi East Social Calendar) the PTA Quiz Night! This is once again scheduled for the last day of term, Friday 5 July. We really need a few more people who are able to commit to organising various aspects of the evening, and actually helping on the night. As always, we are on the hunt for some exciting items for the live auction, and smaller donations for the silent auction both held on the evening. Please let us know if you have any contacts!!
Come along to the next PTA meeting – Weds 22 May at 7:30pm in the staffroom. Wine, chocolate, laughs AND someone else puts the kids to bed – win!
If you have auction items, or require more info, please email mbale@snellsbeach.school.nz
Mini Gala 2019 – Next Friday 10 May 12:00 – 1:30pm
We believe in the enormous impact that camps have on kids, and we believe in supporting our kids to go to camp. We also believe in teaching kids that money "doesn't grow on trees", that you work for it, and work for things you want. Every year, our Year 5 & 6 students plan stalls and mini businesses which they put together as a "Mini Gala", with all profits split evenly across our Year 6 students attending Camp Tongariro. Our Year 5's participate, knowing that in turn, they will be supported next year.
We invite everyone to pop down to school next Friday from 12:00 – 1:30pm, for our Mini Gala. There will be:
brick a brack
clothes
games
sausage sizzle
food & drink
Students are encouraged to bring pocket money to take part – please send this in a small purse or bag, money spills out of pockets. Junior teachers take their students around prior to the Gala beginning to help them plan what they might like to spend their money on. Here are some pics from last year to give you an idea:
BOT Elections 2019
This year is a BOT Election year, where trustees are elected by our parent community. All eligible voters will receive information over the next few weeks regarding both nominations and the voting process. This election is run by a Returning Officer, independent of the school – please make sure that all contact details, especially postal address and email are up to date in the office.
The BOT are responsible for Governance of the school. We have had a fantastic, hard working and supportive BOT who have worked hard to make our school the special place that it is. A few trustees will be standing down as of this election, as their children move through the school, and on to College, so we are strongly encouraging new parent trustees to put their names forward. If you would like to know more details, please contact Miss Ramel at school, or Jarrod Dove, BOT Chair jarrod.dove@gmail.com or 027 487 8484
World Plastic Free Day – Next Weds 8 May
Here's a great little challenge for you! Single use plastic free day to celebrate the 93rd birthday of Sir David Attenborough. Next Weds 8th May. Try it – you might be surprised how easy it is 🙂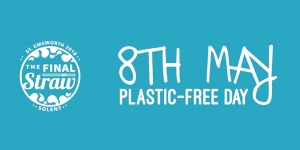 http://11thhourracing.org/plastic-free-school-day
School Calendar Photo Competition
A reminder that we are looking for cool photos from our area to put in our school Calendar. Category 1 – landscape photos of anywhere in the Mahurangi East (must be landscape, or sideways orientation), Category 2 – fun snaps of kids and families enjoying the beautiful Mahurangi East and Kawau Bay. (Can be any orientation)  Kawau Families – we would love some pics of your amazing island!
Please send any entries to mbale@snellsbeach.school.nz, or see us at the office if you prefer to transfer via a memory stick etc. Don't be shy! We don't necessarily want all the most "arty" pics – we want to truly represent this beautiful place we live, and the cool people in it.
Māori Word of the Week
Next week's "Māori Word of the Week" is: Kāore meaning "no"
Kei te haere mai koe ki te hui?  Kāore.
Are you coming to the hui?  No.
I pai tō moe? Kāore, i moe hurihuri au.
Did you sleep well? No, I tossed and turned.
Kāore is often shortened to kāo.
Mahurangi Kahui Ako Information Evenings
The Mahurangi Kahui Ako is also know as a CoL – a Community of Learning, where all schools in our area (Mahurangi College, Warkworth Primary, Matakana Primary, Snells Beach School, Horizon School, Kaipara Flats School, Leigh School & Pakiri School) work closely together to ensure we are achieving the best outcomes for all our students. There have been many Professional Development opportunities for teachers, and we are looking to extend this to parents and whanau also. We encourage interested parents to attend the following workshop:
ANXIOUS LEARNERS – LEARNERS WITH ANXIETY
Focus: What is happening in the brain for Anxious Learners and how we can practically work with them to achieve greater success and wellbeing
For: Teachers, parents, older students
When & where: Wednesday May 15th, 6.30-8.30pm Horizon Auditorium
By: Dr Ruth McConnell, psychologist specialising in anxiety
In School Maths Tuition
The lovely Michelle Yock is an in-school based maths tutor who works here at SBS with kids weekly. Michelle tutors in a hands on small group approach and students enjoy working with her. She currently has spaces available – these are user pays. For more details see www.thinkingcaps.co.nz or phone 09 424 3536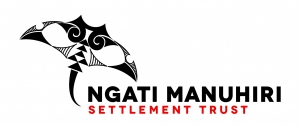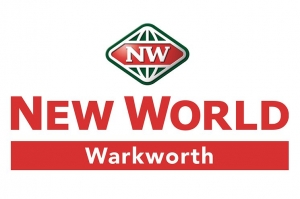 Print or Save this Post