Tena Koutou, Talofa Lava, Malo e Lelei, Namaste, Ni sa bula, Noaia'e mauri, Fakalofa lahi atu, Kia Orana, Ni Hao, An Nyung Ha Sai Yo, Nay Ho, Hej, Hallo, Sawat Dee. Greetings to our school families.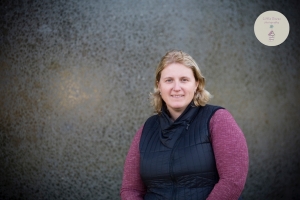 The school seems very busy at the moment – we seem to be constantly co-ordinating between sporting events, performance practices, visitors to the school, and classes leaving the school to visit places as part of their inquiry study. In my life, sport has always been a focus and important to me – and that interest was fostered in the schools I attended. It struck me this week that our kids are offered such a more diverse range of opportunities than I was – from after school Role Playing clubs, a wide range of sporting activities, working with art specialists at a young age, dance, public speaking, actively participating in conservation efforts…….the list goes on. Who knows which of our kids will have a real spark ignited in them from an experience or introduction they received at school? Wouldn't it be great to see some of our PAC performers swinging around Spark Arena one day! A huge thank you to all the parent coaches, managers, helpers and co-ordinators who do so much to help us help kids to "have a go".
Nga mihi,
Kathryn Ramel
Principal
Weekly Diary
Week 8: 10 Sept – 14 Sept
Tues 11.9           Olympic Ambassador Visit 1:45pm (see below)
Weds 12.9          Junior Poetry Recital (Yr 1 – 3) – all welcome (afternoon)
Fri 14.9               School Speech Finals – all welcome (afternoon)
Week 9: 17 Sept – 21 Sept
Fri 21.9               Full School Assembly 2:10 in the hall – Pur 1
Fri 21.9               PTA Disco! (Notice to follow next week)
Week 10: 24 Sept – 28 Sept
Weds 26.9          Speeches Zone Day
Thurs 27.9         Hockey & Netball Prize Giving 12:00pm in the hall – all welcome (Saturday teams)
Thurs 27.9          2pm Kapa Haka to perform at Kingsway PreSchool (formerly Beehive)
Fri 28.9               Last day Term 3
Fri 28.9               Full School Assembly – End of Term Certificates
Welcome to our new student – we hope you enjoy your time at our school!
Darcy Bale
Farewell to Mrs Mackay
Mrs Mackay has been on leave from Kauri 2, since the start of Term 2 this year. After enjoying some fantastic travel with her husband, she has informed us of her plans to retire, effective immediately, to allow her more flexibility to spend time with her growing brood of grandchildren, and to travel more.
We are very lucky to have had Chris at our school. She was on the establishment staff, and has contributed much to our students through her various roles as Team Leader, Garden Club Leader and Trees for Survival Co-Ordinator. We wish her and Roger all the very best with this next stage of their lives.
We are delighted to announce that Mrs Carey Ennis, who has been in Kauri 2 for the last 2 terms will continue until the end of the year in Mrs Mackay's place.
We will formally acknowledge Chris, and thank her, at our End of Year Prize Giving.
Inter School Cross Country
We were extremely proud of our students success at the Inter School Cross Country – it was wet, muddy and challenging, just like a good Cross Country event should be! Well done at all who competed, and especially to the Top 10 Finishers below:
Year 0-1 Girls: Saskia P (4th)
Year 0-1 Boys: Levi P (2nd), Judah D (4th), Jake L (5th), Kyden M (6th), Ollie E (10th)
Year 2 Girls: Millie C (3rd), Tahlia W (5th), Grace K (7th)
Year 2 Boys: Hunter S (2nd), Ryan G (8th)
Year 3 Girls: Zara T (5th), Sienna S (6th)
Year 3 Boys: Cade McG (1st), Liam F (2nd), Dillon G (3rd)
Year 4 Girls: Brittany H (2nd), Leigh Telfer (8th), Paige K (10th)
Year 4 Boys: Rai T (2nd)
Year 5 Boys: Conor G (1st), Lachlan S (2nd), Jake McG (4th), Anthony F (9th)
Year 6 Girls: Zoe T (3rd), Annika B (4th), Charlee F (9th)
Olympic Ambassador Visit
Alexis Pritchard is an Olympian that will be visiting us here at Snells Beach School on the 11 Sept for a 1:45pm start. She competed at the London 2012 Olympics in Women's Boxing and has recently won Bronze at the 2018 Commonwealth Games. We are excited to hear what she has to say to our students.
Catch It Programme – What lovely feedback about our students!
Our senior students have been working hard with Liz and Tori from the Forest Bridge Trust, learning about, and acting on, predator eradication in the area. They have been quite shocked of the impact of rodents and Mustelids (stoats, weasels etc) on our native birds. Traps have been set both at school (in out of bounds areas) and student homes, and we were delighted to see that Ezra had caught a stoat recently! Liz sent the following through to us in an email:
We'd also like to say Snells Beach school is an exceptional learning
environment and such a pleasure to work in, you are talented teachers who
make it all look easy. Our days at Snells Beach have been the highlight of our weeks, such a lovely
atmosphere where the children appeared happy, relaxed and ready to learn. 
Here are some photos of our students analyzing their data and sharing it on our new TVs:
Battery Fundraiser
Our battery fundraiser has gone ahead smoothly, thanks largely to the hard work of Anna Ongley – thank you! If you still have batteries or funds sitting at home, please send them in. Unfortunately unreturned batteries will have to be charged for.  If you wish, you can transfer the money to the Snells Beach School PTA bank account: 02 0480 0018268 00. Please use your child's name, class and the word battery in the particulars and reference.
MOE Maori Consultation Hui
The Ministry of Education is co-ordinating Maori consultation Hui across New Zealand.  They have asked Wellsford School to host one for our area. It is hoped that these Wānanga will capture 'authentic Māori voice' to help the Government review it's education plans with a view to improving learning outcomes for Māori students throughout New Zealand.
The Wellsford School Hui will take place on Wednesday 19 September, 2018, from 4:30-6:30pm.
Your ideas are important so we would love for you to attend and participate in the discussions, the kai, and the entertainment.  A children's programme will be available so that you can participate and know that your children are being looked after.
Please email ewilliamson@snellsbeach.school.nz for an enrolment slip if you would like to attend and haven't already received one, and return it to the school office as soon as possible.  Tick all of the statements that apply to you.
Inter School Hockey Tournament
This week we sent 3 teams to the Inter School Hockey Tournament – a mix of Saturday players and "first timers". Each went through the day undefeated – and not only that, represented both themselves and our school with pride. Well done everyone!
Warkworth Athletics Club
"Warkworth Athletics Club – Registration Evening 5.30pm Wednesday 26th of September at Shoesmith Domain or visit the Warkworth Athletics Facebook Page for the registration form.  Athletic evenings start 17th October at Shoesmith Domain (5.30 till 7pm).  All welcome! "
8-week Learn to sail course at Algies Bay.
 Term 1 & Term 4 each year
For ages 9-16yrs, each class limited to 12 sailors
Sundays (8.30am-12.30pm):    14 Oct–9 Dec 2018 & 10 Feb-31 Mar 2019
Tuesdays (
4pm-7.30pm
):  
16 Oct–4 Dec 2018
 & 
12 Feb-2 April 2019
All classes $285pp, includes  6-month SYC family membership.
Beginners have free use of Optimist dinghy
Level 2+ must provide own dinghy or hire one
More info and application form: www.sandspit.org.nz
Ph: Secretary/Co-ordinator Glenys Milne 0274 805051 or 09 4222 479
Local Pilates Classes
Mat classes. Adults and students. Snells Beach Baptist Church, Wednesdays at 6pm. $11 cash per class. Bring a mat Ph Sue 027 697 5921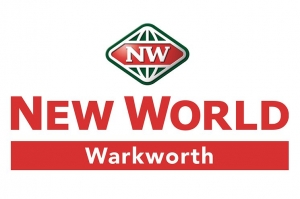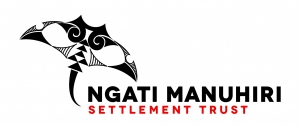 Print or Save this Post