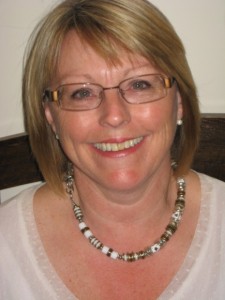 Tena Kotou Katoa, Talofa, Greetings to our school families
This week is an exciting one as it is Year 6 Camp Week.  The 'sending off' on Tuesday morning, as always, reminded me how quickly our senior students grow up and how much a part of that process the Camp is in this final year of primary school.  The experience we provide is second to none and sets them up well for this crucial second half of their Year 6 year, as well as for the start to College in Year 7.  For the first time in several years I did not go and it was with an envious heart that I watched them leave on Tuesday, although I must say I will not miss the cold (and it is cooler this year than it has been for some years!).  Hopefully it has been cold enough for some decent snow. I would like to thank Miss Ramel, Mrs Gore, Mrs Williamson (on her first camp too !) and the wonderful parents who have gone along to help – Mr Gwyn, Mr Bettridge and Mrs Heslop.  Thank you all for giving up your week to give our young people such a great experience.
Thank you to Hellers Sausages for sponsoring our Year 6 Camp once again. The winner of the Yr 6 MMK Camp Raffle was Mr Tony Ujdur of Snells Beach. A BIG thank you to Matakana Market Kitchen for providing this great raffle prize.
You will have been hearing in the media this week information about the failure of our schools to teach mathematics adequately and you may have noticed that footage of Snells Beach School was used by TV One in their coverage on Thursday morning.  I can assure you that this is NOT because we are the poster school for failure in mathematics!  On the contrary, the National Standards results for last year (published in the last newsletter) show that maths achievement is an area of strength for our school – with 80.8% of all students achieving at or above the standard. Last year TV One asked us to do a story with them on Maths, and we were happy to do this given that we believe we are an example of excellence in maths teaching. If you would like to read what the report says for yourself, rather than how it it portrayed in the media, here is the link:
http://www.educationcounts.govt.nz/publications/series/National_Standards/national-standards-school-sample-monitoring-and-evaluation-project-2010-2013
Our annual accounts have been processed by the auditors and sent to the Ministry of Education.  The accompanying Annual Reports from me and the Board Chair to the end of 2014 summarize our achievements for the year and are available on our school website under the 'Reporting to Parents' Section. Mid year student reports will come home to you on Friday 19 June, and prior to that you will receive a booking and information sheet about parent/teacher interviews which will be held on Wednesday 24 June.  We hope you will book a time to discuss your child's progress and achievement with the teacher.
Thank you also to everyone who came and helped last Friday with our Arbor Day planting.  It was a lovely afternoon weather-wise and also community-spirit wise! A big thank you to Mrs Mackay who organised this day.
Kind regards
Jill Corkin
Principal
Welcome to Our New Students – we hope you enjoy your time at our school!
Kauri 1 – Elsa Stanley, Cassie Bradburn, Lucy Cole
School Diary
Week 8 – 8-9 June 2015
Booking sheets for Mid-year parent/teacher interviews will come home this week.
Wednesday 10 June – Preschoolers visiting Kauri 1
Thursday 11 June – Trip to FIFA Fan Zone Auckland City for selected students
Friday 12 June – 2.10 pm Full School Assembly.  Scows House Captains Presenting and Nikau 1 sharing
Week 9 – 15-19 June 2015
Monday 15 June – Trip to Mahurangi College Production for Year 5 & 6
Tuesday 16 June – ICAS spelling & writing tests
Wednesday 17 June – Preschoolers visiting Kauri 1
Friday 19 June – Student Mid Year Reports sent home
Term 2 finishes on Friday 3 July 2015
ARBOR DAY THANK YOU
A big thank you to everyone who participated in SBS Arbor Day activities!
* school families, the Phillips family and Liberty Park Nursery who donated plants to the school.
* everyone who helped dig holes, plant trees, weed gardens and tidy the school gardens
* children who looked after the worm farm and vegetable gardens
* children and their parents who went to Goodall Reserve and did an amazing job cleaning up our local park
* local community helpers who worked with the children planting the seedlings for Trees for Survival
We had a great afternoon!
Mrs Mackay
COMMUNITY NOTICES
A KIDS' HOLIDAY PROGRAMME is available from  Monday,  13 July to Friday 17 July from  9.15am -12.30pm. The  theme is  "SAFARIS".
The venue is  Mahurangi  Presbyterian Church, 5 Pulham Rd., Warkworth.
Participation by donation e.g.  $2 per day.  Pre-enrolling is preferable.  Forms  and  more  information are available from  Ann Cates  (425 0966).

Print or Save this Post