Tēnā Koutou, Talofa Lava, Malo e Lelei, Namaste, Ni sa bula, Noaia'e mauri, Fakalofa lahi atu, Kia Orana, Ni Hao, An Nyung Ha Sai Yo, Nay Ho, Hej, Hallo, Sawat Dee, Cześć, Goeie Dag, សួស្តី, Здравствуйте, hola, 안녕하세요Greetings to our school families.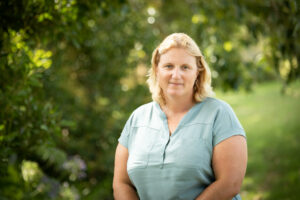 The weather held for Cross Country! Whew! And everyone did so well. Supporting our kids to complete a challenge is tough at the time, but actually one of the biggest gifts we can give, and lessons we can teach. Sometimes life is hard, but we can be resilient and battle through.
Our school continues to grow, so next week I am heading down to Tongariro from Monday – Wednesday to try and select some appropriate accommodation for our Year 6 camp for the years ahead, as we have "grown out" of our current base camp. As a school we are committed to keep doing what matters most in the years ahead, we just have to make sure that we put the planning in place to make this happen. If you need leadership support, Trent Morley, Kyle Port and our Team Leaders will be available.
Ngā mihi nui,
Kathryn Ramel
Principal
School Diary
Week 6: Mon 21 Aug – Fri 25 Aug
Fri 25.08

Full School Assembly. Man 2
Week 7: Mon 28 Aug – Fri 1 Sept
Tues 29.8 

      

Inter School Cross Country

Thurs 31.08     Epro8 Interschool Event  9.30am-12.30 (Northcote Intermediate).
Fri 01.09          Junior School Poetry Finals 9:10am (Year 0-3)
Week 8: Mon 4 Sept – Fri 8 Sept
Tues  05.09

Snells Beach School Speech Finals (Year 4-6) 11.30-12.30,

BOT Meeting 6:30pm

Thurs 07.09

Hibiscus Coast Cross Country

Fri 08.09

Full School Assembly. Rātā 1 & 2
Welcome to our new students – we hope you enjoy your time at our school!
Rome Q, Leo G, Anya G, Zephyr T, Beauden A
15th Annual Snells Beach Cross Country 2023
Funnily enough, the field wasn't as muddy as predicted – we don't think any shoes "disappeared forever" this year! We were super proud of all our kids who pushed themselves to finish either as competitors, or to "knock the bugger off", in the famous words of Sir Ed.
Congratulations to our top 10 place getters on the day, who all earned House Points. Our top 5 competitors in each race receive a certificate in next week's assembly, and also go on to represent our school at the Inter School Zone Day, held at the Mahurangi Rugby Club/Showgrounds on Tuesday 29 August (permission slips & info will come home shortly.)
Cross Country Champions 2023:
Year 0/1 Girls: 1st Harleigh W, 2nd Jamie M, 3rd Livi S, 4th Mya S, 5th Harley H, 6th Goldie N, 7th Holly P, 8th Millie H, 9th Grace B, 10th Kaylee-Rose S
Year 0/1 Boys: 1st Baxter T, 2nd Baxter H, 3rd Finley M, 4th Beau R, 5th Dylan M, 6th Cooper M, 7th Zahir J, 8th Kaden L, 9th Teakin T, 10th Seb M
Year 2 Girls: 1st Kordei L-M, 2nd Isla K, 3rd Marley J, 4th Grace L, 5th Morgan J, 6th Millie J, 7th Leia C, 8th Alayna W, 9th Arabella V B, 10th Nina R
Year 2 Boys: 1st= Pax S, 1st= Hunter S, 2nd Jake F, 3rd Bryn H, 4th Eli H, 5th Ari F, 6th Sam K, 7th Levi F, 8th Luca H, 9th Liam C, 10th Thomas B
Year 3 Girls: 1st Harper McL, 2nd Ruby E, 3rd Marnie M, 4th Sophie McG, 5th Maggie H, 6th Iyla-Rose A, 7th Alaylah W, 8th Jasmine H, 9th Summer S-C, 10th Mateia B
Year 3 Boys: 1st Camden H, 2nd Stanley M, 3rd Simon M, 4th Alex M, 5th Kalo T, 6th Brohdi P, 7th Noah D, 8th Denver C, 9th Phoenix G, 10th Tanah F
Year 4 Girls: 1st Aria N, 2nd Caitlyn W, 3rd Nina H, 4th Sophie C, 5th Matilda VDM, 6th Riley E, 7th Zoe D-R, 8th Eva R, 9th Avana R, 10th Kenzie S
Year 4 Boys: 1st Harry B, 2nd Oscar B, 3rd Harry K, 4th Ryder W, 5th Harry L, 6th Jax D, 7th Kortez R, 8th Ollie B, 9th Harvey P, 10th Axel M
Year 5 Girls: 1st Gwendolyn P-B, 2nd Elvie S, 3rd Kiki E, 4th Summah A, 5th Clara J, 6th K-Lee H, 7th Ciera M, 8th Fern Y, 9th Ronnie P, 10th Grace C
Year 5 Boys: 1st Jack H, 2nd Marley B, 3rd Johnny C, 4th Kyran S, 5th Heath P, 6th Doulos N, 7th Beauden A, 8th Beau K, 9th Hunter M, 10th Macdara B
Year 6 Girls: 1st Anantaya J, 2nd Amelia C, 3rd Saskia P, 4th Zailie R, 5th Tiana A-G, 6th Eva D-R, 7th Lucy T, 8th Sofia B, 9th Milly H, 10th Xanthe W
Year 6 Boys: 1st Levi P, 2nd Kyden M, 3rd Jake L, 4th Ollie E, 5th Dre K, 6th River V-D, 7th Sol W, 8th Ihaia C, 9th Cam D, 10th Isaac O'B
SBS PTA Clothing Swap
Our amazing PTA is hosting a Clothing Swap here at SBS. Drop off 3 – 5 quality, gorgeous items of clothing, shoes or accessories to the school hall on Weds 6th, Thurs 7th or Fri 8th Sept from 8:00am – 9:00am. Then….join the PTA at the Snells Beach School Hall 7pm – 9pm on Friday 8th Sept and find some new treasures. Also, (just as importantly) enjoy a chat, cuppa tea and some cake! Make some new mates!
This is a fundraiser for the school and we will ask for a donation of your choosing when leaving the event. See you there!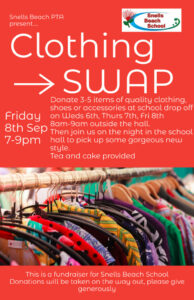 PTA Meeting in the Staffroom – 7PM, Next Mon 21 August. 
New to the school? Come along, have a few laughs, meet some of the other parents, and help our school!
Update from the MOE on the Removal of Covid Restrictions
Here is the advice to schools, directly from Iona Holsted, Secretary for Education, regarding the Government's changes to Covid Isolation requirements:
You will have seen that the Government has announced the removal of the mandatory COVID isolation rule, which took effect on 15 August 2023.
All COVID-19 requirements removed – Unite against COVID-19 
Public health officials have advised risk from COVID-19 is now considered low compared to other stages of the pandemic and it is safe to remove the final requirements. 
As with any other illness it is recommended that students | ākonga and staff stay at home if they are feeling unwell. You will need to continue to manage staff and student | ākonga absence in line with your school policies and procedures, taking into account the public health advice. Guidance on this from Te Whatu Ora can be found here:
Infection prevention and control guidance for education sector managers – Te Whatu Ora New Zealand 
Please refer to the Unite against COVID-19 website for more health advice and for further advice on managing COVID-19 infections:
Community Reminders:
Snells Beach Community Night – SBRRA (Snells Beach Ratepayers & Residents Assoc)
We really are better together, so let's celebrate and showcase all things local to Snells Beach and the Mahurangi East Peninsula at the "SNELLS BEACH COMMUNITY NIGHT!"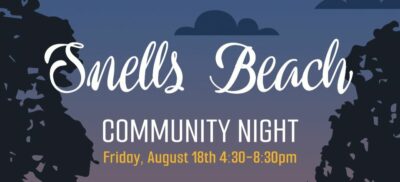 Snells Beach Community Night is TONIGHT! ADULTS, TEENS, KIDS!! There is truly SOMETHING FOR EVERYONE!!! There is SOOOO much to do!
*DJ Tido
*Lawn Games, seating, and hang out spaces
*See all the clubs, group, and services on offer! Join the Fire Brigade or say thank you! Join a cards club, knitting circle, walking group, social club, sports and more!
*Updates about the beach path repairs from Auckland Council
*Find out about a bike path from Snells to Warkworth with Matakana Coast Trail Trust
*Come support Mahu Business Students
*Try tennis and pickleball
TEENS – Skate Park, Harbor Sports play area, Rock Climbing Wall and more
KIDS – Face Paint by Harcourts 

Magical Moments NZ Facepainting

, Preditor Cornhole (Forest Bridge Trust) Bouncy Castles, Crafting Competition by 

Move By Design

 , Balloons by Megs & Co, Rock Climibing wall, Tennis have a go, Lawn games, Basketball game, Sports Play area, and a Skate Park. Find out about the Toy Library, Drama Classes, Mainly Music and more!!!
ADULTS – Eat, Drink, Music, and PLEASE walk around and just be AMAZED at all the incredible groups in our community! Have a chat to the many services that are here if you need support…IT with Senior Net, Inclusion with Rodney Inclusive Communities, Free Soup from Salt & Light. Find a walking group, yoga class, meditation class, Gold Connect at the Baptist Church, Tia Chi, art, friendship, fishing, sailing and more.
Snells Beach Kindy Comedy Night
Need something to get you out of the endless winter doldrums? Book a ticket to the local comedy night and help out the Snells Beach Kindergarten. 2nd September 2023, doors open 7:00pm, $25. For booking details, please see our SBS Facebook page.
Snells Beach Flower Show
The Snells Beach Garden Circle are staging the annual Flower Show on Saturday 2nd September this year children are welcome to participate. Viewing to the public is from 1.00pm 3.30pm.
Children's flower arranging competition for 2nd September Show:
5 years and under An arrangement in a saucer.
6- 8 years olds An arrangement in a saucer
9-12 years olds A design in an ice cream container
Important
Write the child's name underneath the plate . Bring the entries to the Mahurangi Community Centre on Friday 1st September between 3 – 4pm, otherwise at 9.00 – 10.00am show day, 2nd September.
Warkworth Scout Group
If going on awesome adventures, playing heaps of games, learning life skills, doing arts and crafts, making lots of friends sounds like your child, Warkworth Scout Group is offering free taster sessions for Kea and Cubs.
When:           Friday -during term time
Where:          Warkworth Scout Den Hall, Shoesmith Road, Warkworth
Times:            Keas (5-8 Years)from 4:45 pm to 5:45pm,  Cubs from ( 8-11 Years) 6:00 pm to 7:30 pm
Contact         Group Leader – Ian Grant 021 755 667
https://scouts.nz/groups/warkworth-scout-group/
FrostFit Boot Camp
Every Saturday Morning, 8:30am in the SBS hall (undercover). All fitness levels.  $10 per class. Frost Fitness will be making a donation to SBS towards sports equipment and Education Outside the Classroom. Come along!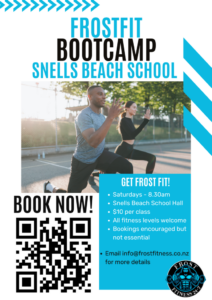 Speech Language Therapy Sessions Here At School
One of our parents, Kendall Stewart is a Speech Language Therapist.  She is running private therapy sessions every Wednesday at school. If you have any concerns regarding your child's pronunciation, language use, comprehension or stuttering then give her a call, text or email. Together you can discuss whether Speech Therapy could help. 0275888879
Keeping in touch
In current times more that ever, keeping in touch is important. We need to be able to contact whanau quickly and efficiently. If you have changed address or contact details, please let us know asap, either via email admin@snellsbeach.school.nz, or by calling the school office 09 425 6058. 
Following our school Facebook page or Instagram
"Snells Beach School", which operate as a digital newsletters. This is a great way to get quick updates and reminders
Downloading our School App
Simply download the "Skool Loop" app from either App Store or Play Store & select "Snells Beach School" from the drop down box to receive instant notifications & reminders.
Subscribing to our school email database
Please email us admin@snellsbeach.school.nz to be added to the list. If you do not receive this newsletter via email on Friday afternoon, you are NOT in our database. All new families should have been added – please check. You can unsubscribe at any time.

Print or Save this Post