Tēnā Koutou, Talofa Lava, Malo e Lelei, Namaste, Ni sa bula, Noaia'e mauri, Fakalofa lahi atu, Kia Orana, Ni Hao, An Nyung Ha Sai Yo, Nay Ho, Hej, Hallo, Sawat Dee, Cześć, Goeie Dag, សួស្តី, Здравствуйте, hola. Greetings to our school families.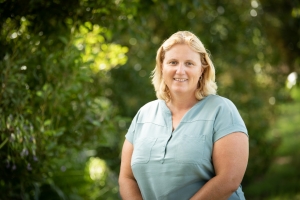 Next week is the last week of Term 2 – it feels like it has come round quickly! There are two assemblies that parents and whanau are welcome to come along and be a part of – our Year 6 Camp Assembly on Wednesday and our End of Term Assembly on the Friday. Please check the times carefully – details below.
Mid Year Reports come home next week. Please remember that these are just another piece in the communication between teachers and whanau. Schooling has been hugely disrupted over the last two years, and we are working hard to get things back on track. We are noticing gaps in students learning, and supporting students to fill these. On the reports, you will find information on your child's general progress, as well as social interactions and extra curricular activities. They should always be taken in the context of the bigger picture, and alongside information shared at the Parent Interviews earlier in the term.
Take care out there. Ngā mihi nui,
Kathryn Ramel
Principal
School Diary
Week 10: 4 July – 8 July
Mon 4.7

Mahurangi College here to talk with the Year 6's 

Weds 6.7 Wacky Walking Wednesday Mufti Day (details below)
Weds 6.7

Year 6 Camp Assembly 11:45am (all welcome)

Fri 8.7

End of Term Assembly 2pm –  Values, House Points & Key Competencies. We will also be farewelling Mr Outwin & Mrs Lovegrove. All welcome.

Fri 8.7 Reports home.
School holidays Saturday 9 July – Sunday 24 July
Welcome to our new students – we hope you enjoy your time at our school!
Scarlett S, Jainish P, Teakin T, Lilah W, Fionnula B
Wacky Walking Wednesday Mufti Day
Next Wednesday 6 July, we are having a Wacky Walking Wednesday Mufti Day here at school. All kids who come to school in a Travelwise way get 2 x house cards, and there will be spot prizes for wacky outfits. Students can wear mufti of their choice – Year 6's may also need to bring a change of clothes for the Camp Assembly. There is no cost for this mufti day, but in the spirit of "paying it forward", if you are able to send in a tin of food, or non perishable food item (such as a packet of pasta/rice), we will pass all items on to the local support services. If your family cannot support this at this time, please still send your child in mufti, we understand.
Mid Year Reports Home Next Friday
Just a wee heads up that Mid Year Reports will be coming home in bags next Friday. If you require an additional copy emailed to another parent, please email admin@snellsbeach.school.nz
Middle School Garden to Table
Manawa 1 & 2 grew some of the biggest, healthiest cauliflowers ever in our school gardens. It certainly helps when they are weeded, watered and fed by a very enthusiastic team of little gardeners. Mrs Henchie and Ms McDonald then put their Masterchef aprons on and helped our Year 3 students cook up a batch of yummy caulifower fritters – it was interesting how many kids were hesitant at first to try these, and then guess what? They were yum!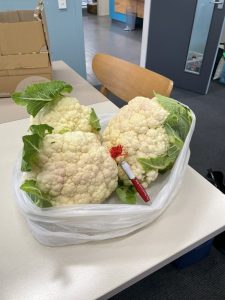 SBS Matariki Celebration 2022
It was lovely to see so many whanau, especially grandparents, pop along to our kura last week to celebrate Matariki with us. We were especially grateful to Tanja Dove, who captured many moments so beautifully on the day – these photos are available on our school Facebook page. Check them out of you haven't had a chance. Ka pai to both our Senior (Yr 3-6) & Junior Kapa Haka Roopu, who were brave with their first performances of the year. Thanks too to our classroom teachers for the great range of classroom activities they came up with – it was truly a wonderful atmosphere out there.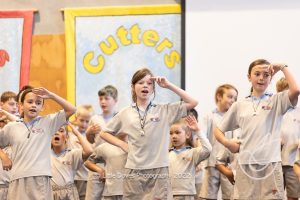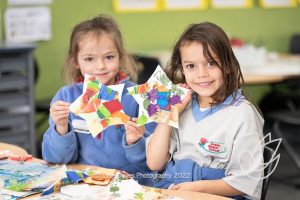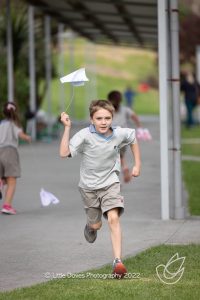 Nominations for Board Elections
Nomination round 1
Our school will be undertaking a parent election for 5 School Board vacancies. This process will start with the issuing of nomination papers to our caregiver community by Friday 15th July 2022.
We have employed CES to undertake the election process on our behalf. This year with legislative change, our nomination form and full instruction on how to place your nomination into our own School's Election website will be emailed to you if we have your email address in our database or you will receive it by post if we don't have your email in our database.
Nomination papers will also be available at the school office. The school will send those on to CES for processing upon receipt from candidates.
Nominations close on Wednesday 3rd August at 12 noon. Election day is Wednesday 7th September.
We look forward to your participation in this process.
Wayne Jamieson
Returning Officer
CES
Totally Psyched – Mental Healthcare for Families, Teens & Kids
Totally Psyched are a compassionate team of professional, highly qualified psychologists, doctors and therapists who are dedicated to supporting your child every step of the way. Located in Warkworth. For a detail list of services, please check out our school Facebook page.
Mahurangi Winter Festival of Lights
The Parade is on Saturday the 9th July, and they're inviting anyone who wants to hang lights around themselves, decorate a vehicle, etc, etc, to come join the parade! The Event is on from 3pm until 9pm, with the parade starting at 6pm.
The Laser Light Show is on Saturday the 23rd July, with a very special light sabre fight between Darth Vader and Luke Skywalker!!!
Both days will have live music, entertainment, bouncy castles, a huge snowsuit, even glow in the dark mini golf!
And lets not forget all the food trucks..
Estuary Arts – July School Holiday Programme
A fun programme for our young tamariki  age 5 years and up as well as specialist workshops for our teens. More details can be found on our website and a programme can be picked up from the Centre at 214B Hibiscus Coast Highway.
https://estuaryarts.arlo.co/w/courses/cat-2-youth-classes/
July Exhibition FREE entry "Wear your Art out"
A visual feast of wearable garments featuring WoW winners and local young talent. I would be very happy to welcome visiting school groups and give a gallery floor talk during the first few weeks of Term 3.
The exhibition will conclude with two Catwalk shows to be held at the HBC Youth Centre on 06 August. Tickets go on sale from 01 July. Group concessions available email manager@estuaryarts.org for more details.
Kelly Club School Holiday Programme
The Kelly Club School Holiday event is now live.
There are already a number of kids booked in so book in now to save your spots. (They fully booked out last school holidays.)
Did you know their school day works out at just under $6.70 an hour!! Full day is $5 an hour!!!
Such good value for your kiddies to be having so much fun in a safe environment with amazing staff!!!
Speech Language Therapy Sessions Here At School
One of our parents, 
Kendall
 Stewart is a Speech Language Therapist.
She is running private therapy sessions every Wednesday at school.
If you have any concerns regarding your child's pronunciation, language use, comprehension or stuttering then give her a call, text or email.
Together you can discuss whether Speech Therapy could help.
0275888879

Print or Save this Post