Tēnā Koutou, Talofa Lava, Malo e Lelei, Namaste, Ni sa bula, Noaia'e mauri, Fakalofa lahi atu, Kia Orana, Ni Hao, An Nyung Ha Sai Yo, Nay Ho, Hej, Hallo, Sawat Dee, Cześć, Goeie Dag, សួស្តី, Здравствуйте, hola. Greetings to our school families.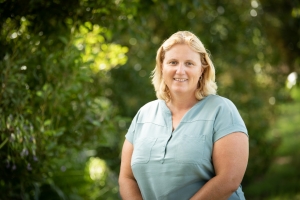 After what seems like an incredibly quiet couple of years for school events thanks to the pandemic, it currently feels like full steam ahead!
Our Year 6 campers were amazing last week – I was stopped by several members of the community in Matamata because they wanted to comment on how lovely and respectful our kids were. Our kids chatted away so nicely and told them what we had been doing. Not a bad effort considering how tired they are at the end of camp – I was super proud!
Next week there is a LOT on: Senior School Inter School Soccer, which Mr Morley is organising for the whole area. The Year 6's are off to do something we have never done before – planting at Te Muri in the Mahurangi Regional Park on Tuesday. Thursday will be a fun day where we celebrate Matariki as a community, and invite whanau to join us (details below). Finishing the week with a new national holiday – good times. We have been hanging out to get some fun back into our lives, and it's amazing to be creating memories once again.
Take care out there! Ngā mihi nui,
Kathryn Ramel
Principal
School Diary
Week 8: 20 – 24 June
Mon 20.6

School

Council Meeting 1:30pm in the Staffroom

Tues 21.6

 

Inter School Soccer,

Senior School Planting Day (Year 6 only) at Te Muri

Thurs 23.6 School Matariki Celebration (all welcome – see below)
Fri 24.6

Matariki Public Holiday (all schools closed)
Week 9: 27 June – 1 July
Weds 29.6 Scandrett Regional Park Planting Day – Senior School 

Fri 1.7

Full School Assembly 2:10pm 
Welcome to our new students – we hope you enjoy your time at our school!
Fionnula B, Teakin T, Lilah W
SBS Matariki Celebration 2022 – all welcome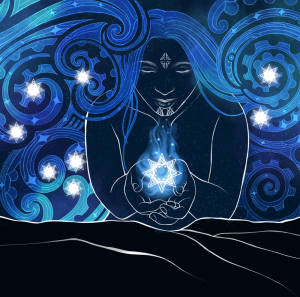 Next Thursday 23 June
Next Friday is New Zealand's first Matariki Public Holiday. On Thursday we will be having a Matariki Celebration Day here at school, and parents/whanau are welcome to come along.
9:15am Assembly 
We will start with an assembly where everyone can learn about the meaning of Matariki. There will also be very short performances by both our Junior and Senior Kapa Haka Roopu. Fleur Coleman from the Mahurangi East Library will come and read us the Legend of Matariki. 
10:00am Activities 
At 10:00am our Junior School (Years 0-2) will stay in the hall to sing some Waiata. Our Middle School (Years 3/4) and Senior School (Years 5/6) will move to their classrooms to start a rotation of Matariki based activities. Parents are welcome to join in. 
10:30am – 11:00am Morning Tea 
Tea and Coffee for parents available from the hall
11:00am – 12:30pm 3 x more Activity Rotations 
Students will rotate to a different classroom, teacher and activity every 30mins. The Junior School will also do activities in this rotation. Parents are welcome to join in. 
12:45pm Whanau lunch in classrooms (soup and roll)
1:15pm – 1:45pm – lunch playtime.
Parents may take their children home if they wish – please tell the teacher, so we are not looking for anyone.
1:45pm – 3:00pm
Quiet afternoon in classes.
All students will need to bring
Matariki is traditionally a time to get together to share kai harvested from past seasons. We will be doing this as a school next week, and cooking up some vege soup to have on the Thursday with a bread roll.
On Mon, Tues or Weds: students bring a vege to contribute to their class soup. We suggest a (very small) potato or (very small)  kumara, a stick of celery (maybe save these to Weds), or a small carrot.
On Wednesday: Students bring a mug in which to drink their soup on Thursday. We will have paper cups here as a back up, but are trying to reduce our waste. We recommend camping/plastic cups, but equally you could send a ceramic one – wrap it in a tea towel and it should survive the trip just fine :-). 
Kids with Food Needs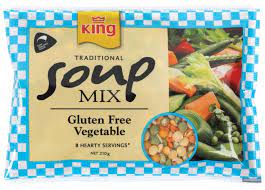 We will be using Kings Gluten Free Vege Soup as our soup base. We have ordered plain white buns from New World. We can provide Gluten free toast by request – please contact your child's classroom teacher to arrange this. If you require your child to receive any other food alternative, please ensure you contact their teacher prior to Thursday to arrange this. 
School Board Elections 2022
This year there will be an online voting system for the Board Of Trustees Election.
In our system we have quite a few 2nd caregivers (Dads & a few Mums) without email addresses.
Please can you email admin@snellsbeach.school.nz with your name and email address, if we do not already have one for you. We will need these asap please as – deadline is 23 June 2022. We have to supply the returning officer asap. We really appreciate your assistance with this.
NB/ if you do not have an email address there will be hardcopy voting papers sent out. Please help us do as much of this online as possible.
Nominations for Board Elections
Nomination round 1
Our school will be undertaking a parent election for 5 School Board vacancies. This process will start with the issuing of nomination papers to our caregiver community by Friday 15th July 2022.
We have employed CES to undertake the election process on our behalf. This year with legislative change, our nomination form and full instruction on how to place your nomination into our own School's Election website will be emailed to you if we have your email address in our database or you will receive it by post if we don't have your email in our database.
Nomination papers will also be available at the school office. The school will send those on to CES for processing upon receipt from candidates.
Nominations close on Wednesday 3rd August at 12 noon. Election day is Wednesday 7th September.
We look forward to your participation in this process.
Wayne Jamieson
Returning Officer
CES
Year 6 Camp Tongariro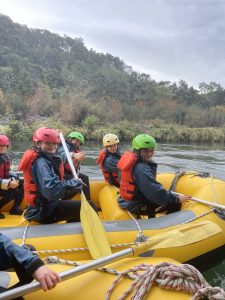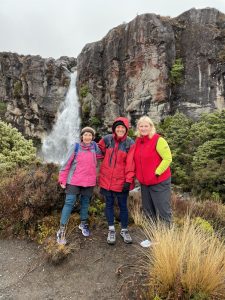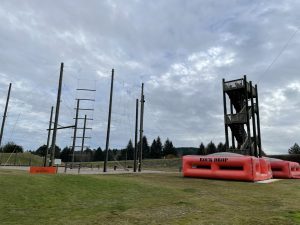 We were super proud of our Year 6 campers last week. The kids were amazing, tackling new challenges and managing themselves in such a different environment. We were exceptionally lucky with the weather in Tāupo to complete the High Ropes Course, the Taranaki Falls were powerful and beautiful as always, and the Tongariro River was fairly full which made the rafting extra fun. We really enjoyed Turtle Pools in Turangi which we haven't been to before (Tokaanu Pools were under renovation). We will be having a special assembly later in the term to thank our brilliant group of parents who supported us at camp, and to share our experiences with everyone. For plenty of pics, see our school Facebook page. Once again, we would like to thank Team Sanders (Avalon & James) from Bayleys, who donated $1000 towards to help lower the cost of camp for our kids.

Nathan Wallis – The first 1000 Days, Understand your Brain.
The Mahurangi Kāhui Ako present, Nathan Wallis – the First 1000 Days, Understand your Brain. Tuesday 5 July 2022 7:30pm – 9:00pm at Mahurangi College. 
We recommend that all parents attend this – not just those with pre-schoolers. Tickets are $30 and available through
www.eventfinder.co.nz.
This is the foundation talk for all of Nathan's other talks, where you learn about the structure of your brain and how these impact on everything you say and do. To understand how this structure comes about means re-examining your early life and the first 1000 days.
The First 1000 Days of your life will shape what kind of person you will turn into. In contrast to what your parents believed, it's not just about your genes and it's not about learning alphabets, numbers or colours. It's about being in a safe, loving and
interactive environment. The more love and positive interaction you experience in your first 1000 days of life, the more developed your brain will be. This will ultimately impact all of your child's life-long outcomes (far more than secondary school ever will!)
Mahurangi College Open Days
A reminder for parents of students attending, or thinking of attending, Mahurangi College next year:
Open Day (for parents) will be held on Friday, 5 August 2022 (Term 3 / Week 2) at 9.30am – 11.30am and 1.00pm – 3.00pm. Parents are asked to attend one of these sessions to find out more about Mahurangi College, students will have their opportunity to attend Mahurangi College on the Orientation Day.
Orientation Day (for students), will be held on Friday, 4 November 2022 (Term 4 / Week 3), 9.45am – 1.10pm and all Year 6 students are invited to visit the College. The school will arrange a bus for this, and the students will travel together.
Kelly Club School Holiday Programme
The Kelly Club School Holiday event is now live.
There are already a number of kids booked in so book in now to save your spots. (They fully booked out last school holidays.)
Did you know their school day works out at just under $6.70 an hour!! Full day is $5 an hour!!!
Such good value for your kiddies to be having so much fun in a safe environment with amazing staff!!!
Speech Language Therapy Sessions Here At School
One of our parents, 
Kendall
 Stewart is a Speech Language Therapist.
She is running private therapy sessions every Wednesday at school.
If you have any concerns regarding your child's pronunciation, language use, comprehension or stuttering then give her a call, text or email.
Together you can discuss whether Speech Therapy could help.
0275888879

Print or Save this Post