Tēnā Koutou, Talofa Lava, Malo e Lelei, Namaste, Ni sa bula, Noaia'e mauri, Fakalofa lahi atu, Kia Orana, Ni Hao, An Nyung Ha Sai Yo, Nay Ho, Hej, Hallo, Sawat Dee, Cześć, Goeie Dag, សួស្តី, Здравствуйте, hola. Greetings to our school families.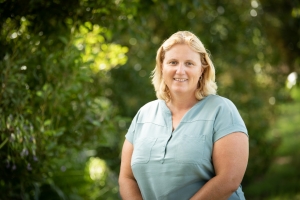 Just reading through this newsletter I'm reminded that slowly but surely our regular events are starting again, and school is moving closer to what we remember. A few weeks ago we had our first assembly since the beginning of August last year – we have so many kids here that had never been to an assembly, which I still find mind blowing. I loved the Mini Gala for the same reason – that feeling when everyone gets together as a school and community. Kids need to return to their learning routines, and get their schooling "back on track", but equally, we all need some fun stuff to look forward to – time to refill the cups.
Take care out there! Ngā mihi nui,
Kathryn Ramel
Principal
School Diary
Week 5:  30 May – 3 June
Thu 2.6

Full School Assembly 2:00pm Class – Rātā 2
Fri 3.6 

            

Teacher Only Day 
Week 6: 6 June – 10 June
Mon 6.6 Queen's Birthday

Tues 7.6

Year 4 Whitebait Connection Field Trip Save Day

Tues 7.6 Year 6 Camp Tongariro Depart

Thurs 9.6

Year 5 Trip to Warkworth Museum

Fri 10.6 Year 6 Camp Tongariro Return
Week 7: 13 June – 17 June 
Fri 17.6

Full School Assembly 2:o0pm – Class Nik 2
Please note: there is a Teacher Only Day coming up next week: Friday 3 June (the day before Queens Birthday Weekend). Kelly Club will go ahead, depending on need and numbers – information to follow, but please contact Lauren directly if your child will require supervision that day. 
Welcome to our new students – we hope you enjoy your time at our school!
Kaden L and Mya S
Pink Shirt Day
Thank you to everyone who got in behind Pink Shirt Day last week. Some really important messages that we want our kids to hear. We were delighted that $388.70 was raised and donated to the Mental Health Foundation. 

Parent Interviews Now On Next Week
A reminder that we have postponed these to next week, Wednesday 1 June & Thursday 2 June.
Rather than re-book, we will simply transfer your bookings from your original booking. If the new dates do not suit you, or you have not made a booking, and would like to, please contact mbale@snellsbeach.school.nz or pop into the office.

Year 6 Camp Tongariro – Ready to Roll
The Year 6 students are getting really excited as they head off to Tongariro soon, the week after Queens Birthday. They will do White Water Rafting, Caving, the High Ropes Course at Taupo, take the Sky Waka up to play in the Snow and complete the beautiful Taranaki Falls walk. I am always incredibly humbled and proud of how our whole SBS family get in behind our kids and support them to go to camp. The "before fundraising" cost of camp this year was $427 – a number of costs have risen in recent times. Thanks to our Mini Gala, MMK Raffle, Pizza Days, the Bake Sale and some very generous individual donors, our Year 6's will pay $150 each this year! (To put that in perspective, the Rafting alone is $99 a child if you go as a family). We fundraised $277 a child! Brilliant! Keep an eye on our Facebook Page for updates.
Year 4 Whitebait Connection Project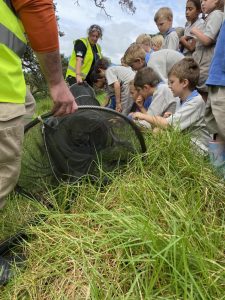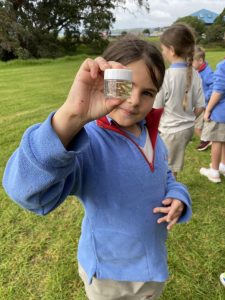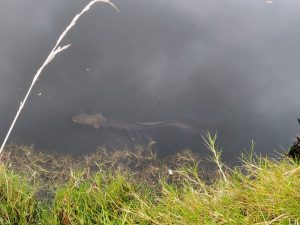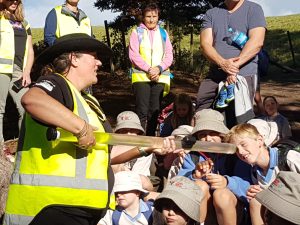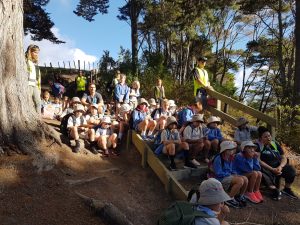 Our Year 4 students headed off to the local stream this week to as part of their Whitebait connection study. Whitebait Connection is an action based environmental education programme for schools and communities focusing on the health of our streams, rivers and wetlands. The students learn about preserving our local habitats for Inanga, Whitebait and longfin eels. It's practical, local, exciting and the kids love it. Many thanks to the parents and whanau who came along to support on the day.
Travelwise Gold Award
We were proud to receive another Gold Award for being a Travelwise School recently. Gold Awards are presented for implementing a Safe School Travel Plan, and working towards increasing safe, healthy, active and sustainable journeys to and from school. Here are our Travelwise Monitors with our award: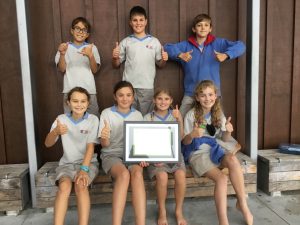 Enrichment Researchers and Conservationists Group
Our Year 4-6 Enrichment Researchers and Conservationists had a brilliant day at the Goat Island Marine Discovery Centre this week. They did themselves proud, asking knowledgeable questions and making the most of the opportunity. Huge thanks to Mrs Young for all her organisation and Mr Morley for assisting on the day.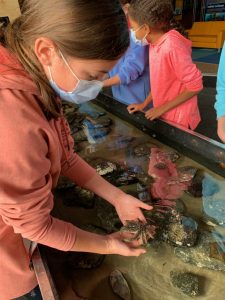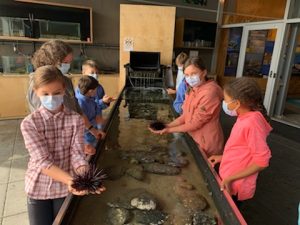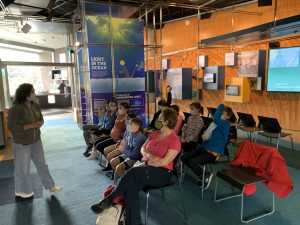 Community Notices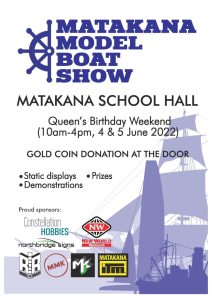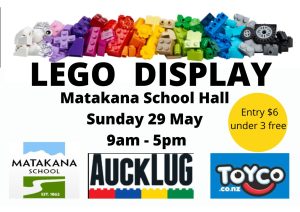 Print or Save this Post