Tēnā Koutou, Talofa Lava, Malo e Lelei, Namaste, Ni sa bula, Noaia'e mauri, Fakalofa lahi atu, Kia Orana, Ni Hao, An Nyung Ha Sai Yo, Nay Ho, Hej, Hallo, Sawat Dee, Cześć, Goeie Dag, សួស្តី, Здравствуйте, hola. Greetings to our school families.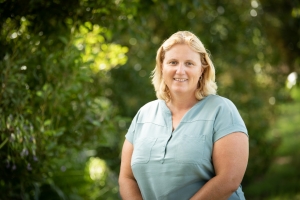 Term 2 has started with a growing sense of "normality" here at school – it's a nice feeling, and we are finally starting to look forward to events coming up.
You will be aware that we are still getting cases of Covid in our community and school, but not at the levels we were. I have been speaking to other Principals (not in our area) recently, who are now having students and staff getting Covid for the second time round – cases are going to have to be managed for the foreseeable future, and we will continue to make the best decisions we can, based on our situation here in our school. Right now we are enjoying being able to get back together for things such as Assemblies – this is where we build our sense of family, and togetherness. We are appreciating what we once took for granted.
Here at SBS we place a lot of importance on "building character", and we do this through our Living Values Programme, and "Living our Values". This term's value focus is "Pai te Rerekē, Tolerance". Some of our key teaching points are:
We are all unique and have something valuable to offer and share
Tolerance is accepting others and appreciating differences
Tolerance is accepting myself, even when I make mistakes
Tolerance is accepting others, even when they make mistakes.
Peace is the goal, tolerance is the method.
Our world would be a much happier place right now if people demonstrated a little more tolerance. You can support what we are doing here at school by talking about "living our values" at home.
Take care out there! Ngā mihi nui,
Kathryn Ramel
Principal
School Diary
Week 2: 9 – 13 May
Tues 10.5

Yr

4 Whitebait Connection Session in the Hall

Tues 10.5

ASB GETWise (Financial Literacy) – Y3 and Yr5

Weds 11.5

ASB GETWise (Financial Literacy) – Y4 and Yr6

Thurs 12.5

ASB GETWise (Financial Literacy) – Y5 and Yr6

Fri  13.5 12.00-1.30  MiniGala (details below)
Week 3: 16 – 20 May
Tues 17.5

Year 4 Whitebait Connection Field Trip

Weds 18.5 Parent Interviews/Meet the teacher (details below & went our earlier this week)

Thurs 19.5 Parent Interviews/Meet the teacher

Fri 20.5

Full School Assembly 2:10pm.  Class – Rimu 2 presenting. All welcome=
Week 4: 23 – 27 May
Tues 24.5

Enrichment Programme

Conservationists trip to Goat Is

Wed 25.5

Year 4 Whitebait Connection Field Trip
Please note: there is a Teacher Only Day coming up later this term: Friday 3 June (the day before Queens Birthday Weekend). Kelly Club will go ahead, depending on need and numbers – information to follow, but please contact Lauren directly if your child will require supervision that day. 
Welcome to our new students – we hope you enjoy your time at our school!
Sophie G, Baxter H, Dante P, Zenna P
Walking Wednesdays are back! starting next WEDNESDAY

Come to school in a Travelwise way (see below) on Wednesday and get a house card and go in the draw for a prize!
Meet your Travelwise Monitors outside the hall before school to get a house card and number for the prize draw.
Travelwise ways to come to school:
Walking
Cycling
Scootering
School Bus/Public Bus
Park and walk (if you have to come by car, park at the top of Dawsons Road/Foster Cres and walk the rest of the way to school)
Our School is a Travelwise school!
 The benefits of being Travelwise:
Helps improve your child's fitness and health (and yours!)
Gets them to arrive at school awake, alert and ready to learn
Keeps the school gate area clear of parked cars so it is safer for everyone
Helps your child to become familiar with their community and to learn road sense skills
Saves on petrol money
Parent Interviews/Meet the Teacher: Weds 18 May and Thursday 19 May 2022
Information went out earlier this week, but in case you missed it:
Schools are about relationships. The relationship between a teacher and student, school and whanau, and peers and friends. Strong relationships result in improved outcomes. Everyone speaks the same language, and kids thrive on consistency. Happy kids do well!
With the restrictions in place around Term 1, many of us haven't got to know each other yet. Because of this we have brought forward our "Parent Interviews", (normally scheduled for the end of this term), into Week 3:
Weds 18 May 2:30pm – 8:00pm or Thursday 19 May 3:20pm – 5:00pm
The focus will be more of a general catch-up, sharing "how things are going" both at home and school, socially, and some general learning goals. 
Students are welcome, and encouraged to attend,  although often parents prefer to speak confidentially, without the child. The choice is yours – bring them if you can and want to. 
Once again, bookings will be through our Skool Loop App.
Booking through the app is super simple – simply open the app and click onto the interviews button, choose the teacher required followed by the date and time.
Families with more than one student at SBS: Please leave a 10 min slot between interviews, to allow you to move between classes, and not miss any of your interview time. We strongly recommend you book through the app to get preference of booking times. 
Prefer not to use the app? Please contact Marissa Bale by email from next Monday 9th May on mbale@snellsbeach.school.nz or pop into the office to set a time. Please specify your preferred time. Bookings via the app will be given preference.
Mini Gala 2022 – All Welcome! Fri 13 May 12:00pm – 1:30pm.
It feels exciting to be planning some events again – and our first one is next Friday – the Mini Gala! This event is totally planned and managed by our Senior Students in Years 5 & 6. The students organise and run stalls, from which all proceeds go towards lowering the cost of Camp Tongariro for our Year 6 students. The Year 5's help, knowing that they, in turn, will be supported as Year 6's next year. As a community, we get in behind our kids and support them to attend camp. 
This event is open to the whole family and community, and we encourage parents of younger students especially to attend. There will be:
sausage sizzle

smoothies and other food

fun games

second hand stall

yummy baking

raffles
Students bring pocket money to spend – please pop this in a purse, wallet or zip seal bag that is named. (Lost wallets are handed in every year, complete with money, and this helps us return them to their owner). Younger students should hand their spending money to their teachers for safe keeping in the morning.
Here are some pics from Mini Galas in the past: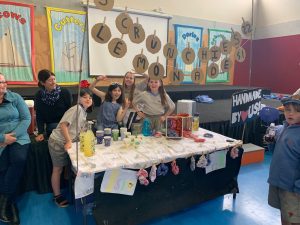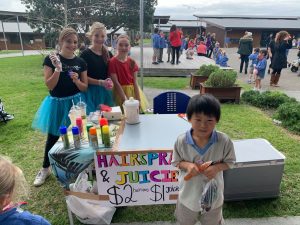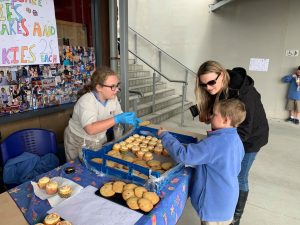 Donation of Second Hand Items for our stall
Having a clean out? We would love any tidy second hand items to sell at our Second Hand Stall next week. Please drop either to the school office, or directly to Totara Block before next Thursday. All proceeds go directly to support our Year 6 campers. 
Community Notices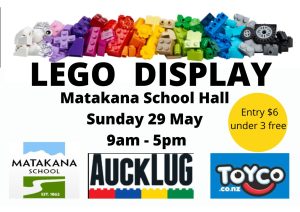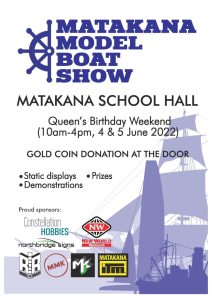 Warkworth Scout Group – enrolments for Term 2 are open
We welcome young people between the ages of 5 to 26 and are open to all genders, ethnicities and religions.
Scouts is about having fun, creating friendships while gaining valuable leadership skills and self-confidence by doing outdoor adventures, and being involved with the community. Kea Group 6–8-year-olds (school years 1-3) meets on Fridays 4.45 till 5.45pm. Cub Group for 8 -10-year-olds (school years 3-6) meets on Fridays 5.45 to 7.30pm
Please contact Ian Grant 021755667

Print or Save this Post