Tēnā Koutou, Talofa Lava, Malo e Lelei, Namaste, Ni sa bula, Noaia'e mauri, Fakalofa lahi atu, Kia Orana, Ni Hao, An Nyung Ha Sai Yo, Nay Ho, Hej, Hallo, Sawat Dee, Cześć, Goeie Dag, សួស្តី, Здравствуйте, hola. Greetings to our school families.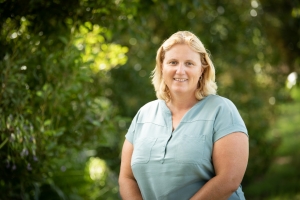 Well, it's been a busy few weeks here at school – we have had a significant amount of both staff and student absence. I would really like to take a moment to really thank all the SBS Crew for the way they have all helped out wherever, whenever, to keep the school open. More than anything, we want to keep a sense of normality for our kids, and being at school, with their mates is a huge part of that. Thank you, to the many parents who have offered help also. It certainly takes a village in times like this!
On the positive side, we are underway with plans as life "frees up" with a move to "Orange" hopefully in the near future, and as this current wave passes. Year 6 Camp Tongariro is all booked and ready to go, and we are looking forward to having parents back on site for Assemblies, Parent Interviews (re-scheduled to early Term 2) and events such as the Mini Gala. I am particularly excited to see a number of sports teams getting up and running (some information below). 
Take care out there! Ngā mihi nui,
Kathryn Ramel
Principal
Welcome to our new students – we hope you enjoy your time at our school!
Ella D, Gabriel J, Harry K, Jack K, Sam K, Isak O, Khloe T
Introducing our Student Council for 2022!
We are delighted to share our new student leaders with you. Under the current settings, these roles are quite restricted, but we are all looking forward to a change in levels sometime soon, where our leaders can explore their new responsibilities.
House Captains
Milly C (Scows), Isla G (Dories), Ashley R (Schooners), Eva M (Cutters)
Tipasa M (Scows), Roman C (Dories), David W (Schooners), Hunter S (Cutters)
Head Librarians
Lachie R-S, Ella M, Tadhg B, Libby C, Autumn H
Head AV Monitors
Kayden C, Indiana S, Namakei O, Braxton M
Head Green Team
Nevannah O-F, Lili-Mae K
Head Peer-Mediators
Ryan G, Brodie C, Korbyn B, Isabel B, Emmerson J
Covid Cases in our school
Many of you will be aware that we have our biggest number of Covid cases affecting the school currently – it appears that our wider area is being hit hard. This is significantly impacting both students and staff. Please keep in touch if you are isolating and need support – there are a number of ways we can help. Please also reinforce with your children the need to wash hands, and be careful with hygiene – the teachers are reminding students of this, and it is great when they get the same message, and we can work together. 
Puriri 1 Eating Bugs!
In case you missed it on Facebook, Puriri 1 with Mr Chapman have had some interesting experiences over the past few weeks. Including eating bugs!
As part of their Inquiry into bugs and small animals, they discussed sustainability and the use of insects as food in 80% of the world. The children were surprised that NZ is actually in the minority globally because we don't commonly eat them.
They tried salted mealworms, crickets, and grasshoppers; chocolate-coated crickets; and a few tried salted caramel scorpions.
Every child tried them, including the few who initially expressed misgivings, and they did so sensibly and with no fuss or over-reaction. A handful even asked for seconds.
Here are Jack and Hardus showing us how it's done!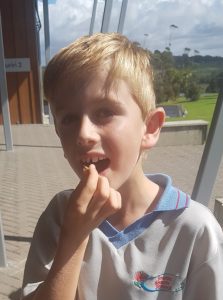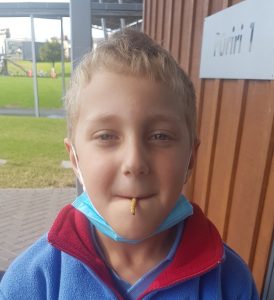 SNELLS BEACH NETBALL WINTER 2022 SEASON 
If you missed registration and haven't already registered, this is your last chance to sign up to netball for the 2022 season before we finalise the teams, we would especially love some more year 6 and year 3 players!
If your child is keen to play, please let us know asap by emailing snellsbeachnetball@gmail.com with their name & year or phone Loran on 0211756131.
Winter netball starts Saturday mid May 2022, Term 2.
Info: The winter season games are all played in Wellsford on a Saturday mornings, season runs from May to September (weather dependent).  Training will be one afternoon after school on the SB netball courts starting Term 2 (days & times will be determined once teams & coaches are finalised)
There are different year grades depending on player numbers and helpers, starting from Year 1 through to Year 6.
Cost for the subs for the season:
Year 1-4    $60
Year 5-6    $85
SBS 

Hockey

 All Players – Meet Up Tuesday 5 April
ALL PLAYERS can come down to the turf for a fun pre-season meet up/muster/practice!
 Please note that registration closes TODAY so visit https://mahujuniorhockey.co.nz/register/
Phone 021 794835 gazza_mcg@hotmail.com to Neil McGarvey Queries
Schedule: Hockey runs through term 2 and most of term 3 (with a break over the holidays). It's played at the Warkworth Showgrounds hockey turf on Saturday mornings. Funsticks (Year 0-1) first at 8.00, Juniors (Year 2-4)  8.30, Seniors (Year 5-6) 9.00 and depending on the draw, the last game is finished by about 11.15.
Practices will be on Tuesdays (seniors) and Wednesdays (juniors) after school – SBS school netball courts (juniors) but possibly the turf for seniors.
Costs: Club fees will be approximately $95 for the whole season – most of that goes on turf hire. We will provide a shirt and socks. Each player will need their own: black shorts/skorts, mouthguard, shinpads, and hockey stick. (Just Hockey NZ or The Warehouse are good places to start)
Parents: The whole hockey competition depends on parents to help out, especially when we're Duty Club for a few Saturdays each season. You will be expected to lend a hand setting up or packing away if your team is playing first or last. Also we're looking for parents to manage and coach teams so if you'd like to help out please let me know. No hockey experience necessary.
Most importantly, please remember junior hockey is all about enjoyment for the kids, and umpires are volunteers – please keep comments from the sideline positive and be kind to each other.
 
Meet Up/Muster Day: Tuesday 5th April 3.45 – 4.45 pm
Warkworth Showgrounds Hockey Turf
All players are encouraged to come along for a pre-season hockey practice and game. Bring your hockey gear and we'll see you there!
Junior Rugby League at Whangateau
There is a new under 8's local football league at Whangateau in Term 2 (see attached flyer). They are looking for teams of 6 players (4 on the field) – each team would need a parent to co-ordinate and register their individual team.
They have been coaching 30 players at Whangateau on Thursdays and have overwhelming support from parents to have Saturday games at a local ground, rather than Port Albert/ Wellsford.
All expressions of interest to Clara by Wednesday 6th April. Clara (a teacher at Matakana School) will then give out the link to register.

Print or Save this Post