Tēnā Koutou, Talofa Lava, Malo e Lelei, Namaste, Ni sa bula, Noaia'e mauri, Fakalofa lahi atu, Kia Orana, Ni Hao, An Nyung Ha Sai Yo, Nay Ho, Hej, Hallo, Sawat Dee, Cześć, Goeie Dag, សួស្តី, Здравствуйте, hola. Greetings to our school families.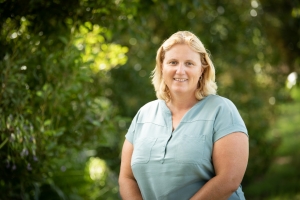 We have certainly started the feel the effects of the pandemic over the past few weeks, as it has made it presence felt in our community. We are currently experiencing absences of 25% – 30% daily, as well as managing staff who are away. I just wanted to acknowledge the team here at SBS for the way they have, as always, supported each other to the hilt, and taken each challenge one step at a time, as we work to keep school as normal as it can be. 
I also wanted to thank our parent and whanau community for their patience and support – managing the requirements of isolation is no easy task and we appreciate how hard this is on families who have been affected.
But the thing I have been reminded about most, yet again this week, is how resilient kids are. While life has felt pretty challenging for adults lately, the constant sound I hear from my office, or when out in our grounds, is happy kids. Laughing, playing, doing Jump Jam, being with their friends, riding their wheels. Our new road patrollers have been super proud to get out there and use our new lollipop signs. There's plenty of great stuff still going on all around us, and sometimes it's important to remember that.
Take care out there! Ngā mihi nui,
Kathryn Ramel
Principal
Welcome to our new students – we hope you enjoy your time at our school!
Phillip J, Sofia J, Aaliyah M, Sian R, Florence S
Sharing of Positive Cases
We will no longer be sharing "positive cases" in updates with whanau. We are all aware that there are now growing numbers in both our school and wider community, and across all levels here at school. If your child is displaying any symptoms of being unwell, please keep them home and get them tested. 
Important news for our Bus Students
We have very few bus drivers able to relieve in our area. This means that as drivers are testing positive, or having to isolate, there may be changes to bus times and routes.
It is possible that a morning bus route may not be able to run. Please ensure that you physically see your child get onto the bus, and not just assume it will come. Kawau Island students – can go to the Sandspit Motor Camp Office if the bus doesn't arrive. They will contact us and we can make a plan to transport these students to school from there.
To keep buses running, routes may be combined, meaning different drop off and pick up times.
Parents of bus students should check each morning, on the following website as to whether their bus is running: https://mahurangi.easybus.nz/emergency-route-operations/
We will also add this to our website for future reference.
In Memoriam – (Mrs) Christine Mackay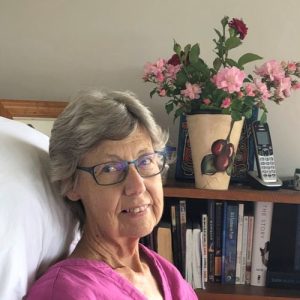 In has been a sad week here at SBS – we lost a loved member of our school family, Chris Mackay, last weekend, after she passed away following a brave battle with cancer. Below is a tribute to Chris from Kathryn Ramel:
I feel exceptionally lucky to have crossed paths with Chris.
We first met, as part of the establishment Leadership Team of Snells Beach School. We got to know each other quickly, being a small group, in our temporary office while the school was being built, and then worked together until Chris' retirement.
My strongest memory of Chris will always be the speed with which she would smile, laugh and see the positive in any situation. I admired her ability to do that, no matter how tough the moment. She connected with anyone, from any background, in any circumstance, without judgement.
At school, Chris has left us with many wonderful memories. Many of these are of her sharing her own passions – especially gardening. Chris' lunchtimes were often spent being followed by a trail of small people, working in the "Garden Club". These kids were often those wanting a buddy or some support in their break times. Some of their lives were tough. Chris would manage the over zealous weeding, and watering of plants and pass on her skills, while listening to their stories and being an adult they could trust.
Chris had a really cheeky sense of humour. She loved a good story, and was always one of the first to see the punch line coming.
More than anything in her life, Chris drew enjoyment and pride from her family. She would share events and occasions, and I felt really privileged to "get to know" her children through her. She was the proudest grandparent on the planet. Chris was immensely proud of the work that Roger did both through the church, and community – the life they built together is one to be admired.
The staff at SBS are deeply saddened to hear of Chris' passing – we send all our love to Roger and her family.
Details to attend Chris Mackay's funeral online tomorrow morning, or leave a tribute, can be found here:
https://www.jasonmorrison.co.nz/tributes.html?funeral=BM4pi
Families Isolating at Home
Thanks to those who have kept in touch during your isolation. Please help us to support their child in their learning by updating us if your child is off due to isolation, (& is well enough to be doing school work), has tested positive and is unwell, and their expected return date. This helps our teachers to best prepare in their class planning. 
SBS Hockey – Have a Go Day Tuesday 15th March
Hockey is happening in 2022 – New Players welcome!
Registration is now open until 1 April https://mahujuniorhockey.co.nz/register/
Queries to Neil McGarvey gazza_mcg@hotmail.com Phone 021 794835
Schedule: Hockey runs through term 2 and most of term 3 (with a break over the holidays). It's
played at the Warkworth Showgrounds hockey turf on Saturday mornings. Funsticks (Year 1) first at
8.00, Juniors (Year 2-4) 8.30, Seniors (Year 5-6) 9.00 and depending on the draw, the last game is
finished by about 11.15.
Practices will be on Mondays or Tuesdays after school – not certain of the venue yet, most probably
SBS school netball courts (especially Juniors) but possibly Mahurangi College turf for seniors.
Costs: Club fees will be approximately $95 for the whole season – most of that goes on turf hire. We
will provide a shirt and socks. Each player will need their own: black shorts/skorts, mouthguard,
shinpads, and hockey stick. (Just Hockey NZ or The Warehouse are good places to start)
Parents: The whole hockey competition depends on parents to help out, especially when we're Duty
Club for a few Saturdays each season. You will be expected to lend a hand setting up or packing
away if your team is playing first or last. Also we're looking for parents to manage and coach teams
so if you'd like to help out please let me know. No hockey experience necessary.
Most importantly, please remember junior hockey is all about enjoyment for the kids, and umpires
are volunteers – please keep comments from the sideline positive and be kind to each other.
Have a Go Day: Tuesday 15th March 3.45 – 4.45 pm
Warkworth Showgrounds Hockey Turf
All players, new and old, welcome to come along and have a go at hockey. Bring your hockey gear if
you have it, otherwise there will be some sticks you can borrow. See you there!
Kowhai Swim Club
Another fun activity for our more senior students, swimming with at Mahurangi College pool with the Kowhai swim club.
Love swimming? Have you thought about swim club – Here at Kowhai we have different groups to suit different swimmers. Check out our Facebook page or ring club secretary Carol on 0224298975

Print or Save this Post