Kia ora Snells Beach School whanau,
Here are our Walking School Bus & Biking School Bus routes, and timetables, for Term 4.
Many, many thanks to our amazing parent drivers who run these buses:  
Snalgies Striders – Leteisha Morris
Seaside Stormers – Claire Hammond
Tamatea Tigers – Warwick Sickling, Alexandra Parish – and welcome to Vicki Tricker.
We really appreciate all that these parent drivers do.
However, we need, and would love to have, more parent helpers on all of these routes.
If you are keen and able to help, please see any of our current drivers, or Kerry Thomas.  
Even just one day (morning or afternoon) would make all the difference!!
If you are keen to learn more, come along to our coffee morning at 9am in the staffroom on Wednesday 28th October and meet Sally Logan, our AT coordinator – along with possibly some of our current drivers.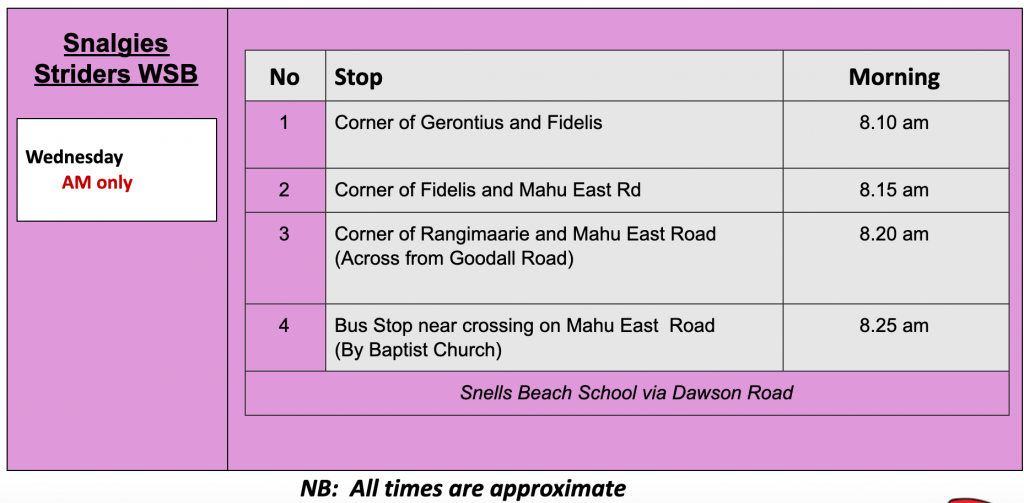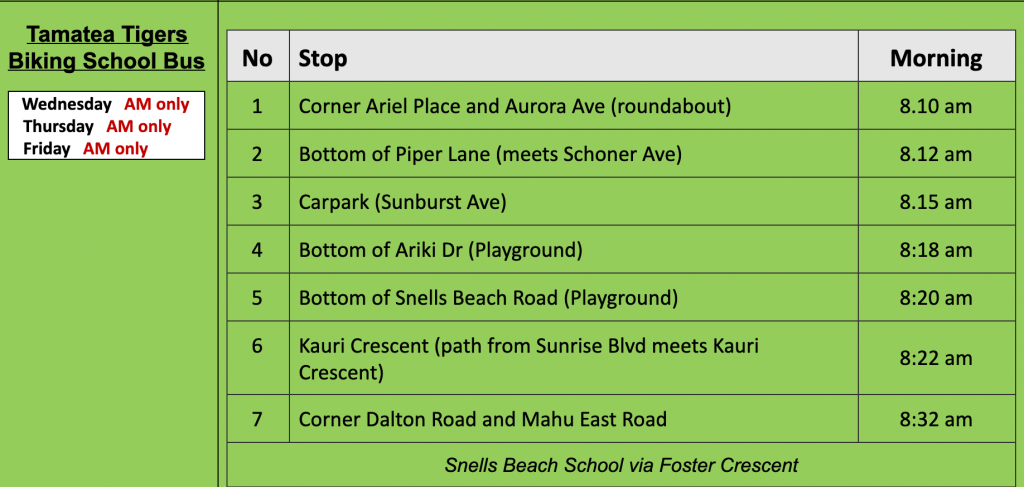 Print or Save this Post