Tēnā Koutou, Talofa Lava, Malo e Lelei, Namaste, Ni sa bula, Noaia'e mauri, Fakalofa lahi atu, Kia Orana, Ni Hao, An Nyung Ha Sai Yo, Nay Ho, Hej, Hallo, Sawat Dee, Cześć, Goeie Dag, សួស្តី, Здравствуйте. Greetings to our school families.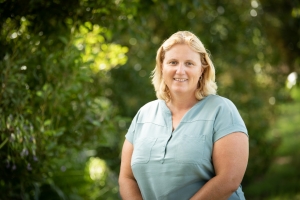 And just like that…….welcome to Term 4! It's funny – the last newsletter I wrote had nothing in our "Week by Week" segment. When we operate under Covid restrictions, it feels in many ways that the heart has been sucked out of the school. Mufti Day shenanigans have lifted everyone's spirits today – who knew that Mr Port could wear a Pokemon onesie so well? I'm not sure about Mrs Bale's choice of outfit either – seeing an Aussie Rugby shirt in the office takes a little getting used to……thank goodness her son wore his Blues hat 🙂
You will see below that the weeks are filling up fast this term. Please make sure you are kept informed by:
checking you have received a copy of our school newsletter via email (we don't usually do a full print run). If you didn't receive yours via email, please email admin@snellsbeach.school.nz, or give us a call
follow our school Facebook page – we use this as a "digital newsletter" for quick updates and reminders
follow our app for quick reminders – download "Skool Loop" from either App Store, or Play Store and use the drop down box to select Snells Beach School
Nga mihi nui,
Kathryn Ramel
Principal
Welcome to our new students – we hope you enjoy your time at our school!
Roxy B, Taylor B, Zac H, Jakob P, Eben R, Lachlan S, Ruby E, Jesse F, Ryley F, Evie T, Jessica T, Isaac S, Lucas S, Madison Y. Whew! That's a lot of new members of our school family!
Key Dates
Week 2: 19 Oct – 23 Oct
Weds 21.20 School Photos – Little Doves Photography
Thurs 22.10 School Photos – Little Doves Photography
Fri 23.10 School Photos – Little Doves Photography
Fri 23.10 Pizza Lunch Day – to support Junior School Goat Island Trip
Week 3: 26 Oct – 30 Oct
Mon 26.10 Labour Day

Tues 27.10 Year 3 Swimming at Mahurangi College Pool

Weds 28.10 Year 3 Trip to Warkworth – Whitebait Conection
Weds 28.10 Walking School Bus Meet and Greet
Weds 28.10 BOT Meeting 6:30pm
Thurs 29.10

Year 4 Swimming at Mahurangi College Pool

Fri 30.10 School Speech Finals 11:00am start
Fri 30.10 Full School Assembly 2:10pm
Fri 30.10 Pizza Lunch Day – to support Junior School Goat Island Trip
Fri 30.10 Christmas Box Appeal Mufti Day – details to come
Week 4: 2 Nov – 6 Nov
Tues 3.11

Year 3 Swimming at Mahurangi College Pool

Weds 4.11 Year 3 Trip to Snells Beach – Whitebait Connection
Thurs 5.11 School Sprint Finals 9:15am (all welcome)
Thurs 5.11 SBS Athletics (Years 5 & 6 only)
Thurs 5.11

Year 4 Swimming at Mahurangi College Pool

Fri 6.11 SBS Junior (Year 0 – 2) Run, Jump and Throw (all welcome)
Fri 6.11 SBS Athletics (Years 3 & 4 only)
Fri 6.11 Mahurangi College Orientation Day – Year 6's
KEY DATES – END OF YEAR
Fri 20.11 Teacher Only Day

Mon 30.11 – Fri 4.12 Year 6 "Not a Camp" Week

Fri 11.12 – SBS Prize Giving (whole school) and Awards Ceremony (seniors)
Mon 14.12 – Year 6 Graduation
Tues 15.12 Last Day!
The Big Shakeout
Along with 677,763 people across New Zealand (& 28,793,825 world wide!), the staff and students at SBS took part in the "Big Shakeout" earthquake and tsunami drill yesterday. We learned to "drop, cover and hold" and made sure that everyone was confident with skills we hope they'll never need. Below are some photos of Kauri 2 showing us how – is your family prepared? Well done to Roman, Caitlyn, Beau, Georgia and Audrey-Rose for being amazing writers, recounting what they had done.
Thursday Touch Rugby Pick Ups
We appreciate that the traffic to get to Touch Rugby after school on a Thursday is horrific – we are trying to get our kids there too! Please don't come to the office too early to call kids up and collect them – this is incredibly disruptive to the classes, and we won't do it. Instead, we are happy for touch kids to meet outside the hall when the bus kids are called (around 2:50), or they could be released from class at this time to walk out the Foster Cres Walkway to meet you, but you must notify the teacher in writing (note or email) if you want this to happen. The extra 10mins will hopefully give you the head start you need.
Election Voting
We can confirm that you can vote in this year's election and referendums tomorrow (Saturday) only, here at SBS, in the hall. The lift will be open for those who need it.
School Photographs – Little Doves Photography
We are delighted to have Tanja and the team from Little Doves Photography back in the school next week, from Wednesday until Friday. All children will be in class photos, and in a change from previous years, all children will have individual shots taken – these will then go into a password protected website, only available to SBS parents. If you do not want your child's individual photo taken, please email kramel@snellsbeach.school.nz before next Wednesday.  For more details, please see the information in todays hard copy newsletter, or on our Facebook page. 
Mahurangi Artists Studio Trail
Number 11 on the Mahurangi Artists Studio Trail is Studio 22 where we are making a community collage work which will be sold on completion and all the proceeds are going to Snells Beach School.  Studio 22 will be open from 10 am –  4pm every day during Labour Weekend as well as Saturday and Sunday the next weekend, so come along and view our exciting creations and be part of the process in making an art work.  We have some interesting spots for sketching if you want to bring pen and paper or a ground cover and have a picnic under the trees. There is plenty of parking on site.
Glass Ceiling Youth Theatre
For more information on an inclusive Youth Theatre starting here in Snells Beach see here:
Join us this Saturday 17th October at Kaipara Flats Cricket Club, 10am – 1pm to celebrate the return of the cricket season. If your kids are under 11 – come along from 10AM, 11 or older come from 11AM.
The will be lots of giveaways and prizes to be won, music and activities for the whole family. Come on down and meet your local heroes of the game, learn about your local cricket clubs and register to play and/or coach this season.
Best of all… Cricket's Back is a FREE, family-friendly event! For more information contact Rodney Cricket – rodneycric@gmail.com
Speech Language Therapy Sessions Here At School
One of our school parents, Kendall Stewart is a speech language therapist. Give her a call, text or email to discuss your child and whether Speech Therapy could help them. 0275888879  kendall.stewart@me.com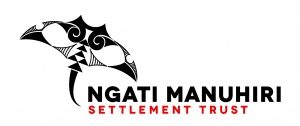 Print or Save this Post