Tēnā Koutou, Talofa Lava, Malo e Lelei, Namaste, Ni sa bula, Noaia'e mauri, Fakalofa lahi atu, Kia Orana, Ni Hao, An Nyung Ha Sai Yo, Nay Ho, Hej, Hallo, Sawat Dee, Cześć, Goeie Dag, សួស្តី, Здравствуйте. Greetings to our school families.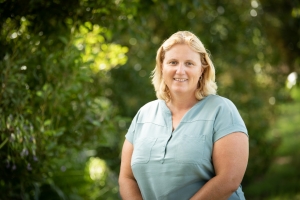 Welcome back…..again! Thank you all for your patience and understanding as the schooling system adjusts to working at Covid Level 2.5. We appreciate that this can make particularly pick ups a little messy, and we do not like restricting our parents from our classrooms, but currently everything seems to be going fairly smoothly. We look forward to a change to Level 1 whenever it comes!
This newsletter is primarily about much of the change and rescheduling that has taken place due to the most recent Lockdown. We are doing our best to reshuffle and replan as much as we can. I have had a few queries regarding the dates for the next school holidays. I can confirm, these dates remain unchanged, and are listed below, and on our website.
Nga mihi nui,
Kathryn Ramel
Principal
Welcome to our new students – we hope you enjoy your time at our school
Samuel M and Mia M
Key Dates
Week 8: 7 Sep – 11 Sep
Week 9: 14 Sep – 18 Sep
Week 10: 21 Sep – 25 Sep
School Holidays Saturday 26 September – Sunday 11 October
Do you need support?
We appreciate that times are really tough out there, for some more than others. If you need support with a food box, we can access these for you. Either email kramel@snellsbeach.school.nz or any of the staff you feel comfortable talking to. (Email contacts on the website). You could also phone the office from 8:30am – 4:30pm daily 09 425 6058. This will be confidential.
PTA Quiz Night 2020 – 25 September
The PTA will be making a decision on this following the Prime Minister's announcement re Covid Level changes this weekend, as to whether or not the Quiz Night goes ahead. We will update you early next week.
School Poetry Recital and Speech Competition
The Inter School Speech Competition for Year 4 – 6 students has unfortunately been cancelled for 2020. We are however, looking to reschedule our school Poetry and Speech events for the last few weeks of term. We are holding off on releasing dates until we have more information on possible Covid Level changes, as we would really like to invite parents to attend! Keep an eye out for updates over the next few weeks.
Year 6 Camp Raffle – Matakana Market Kitchen Voucher
And the winner was……Bruce! Ph 0274***690
Year 6 Camp Tongariro – Plan C
Just when you thought this year couldn't throw up any more curve balls……..we were supposed to be at Camp Tongariro this week! Unfortunately, due to inter-regional travel restrictions we had to cancel our second attempt to take our Year 6's to Tongariro, which was, and is, absolutely devastating. So, we have come up with Plan C!
Because most providers are unable to work at Level 2, we have pushed the camp forward, once again, and decided to stay local. The new plan is:
Week 8 – 30th November – 4 December
Monday 30 November –  Snow Planet 

Tuesday 1 December – Snorkelling at Goat Island & the Marine Discovery Centre 

Wednesday 2 December – Tree Adventures & Parakai Hot Pools 

Thursday 3 December – Beach Ed at Omaha

 

Friday 4 December – Year 6 Fun Day at school (incl. lunch)
The good news is, that due to the fundraising already done, we anticipate very little cost left for parents to cover, which certainly helps at this particular time. So again, a huge thank you to all who have got in behind these kids.
New Car Parks
We apologise for the digging work taking place in the parent carpark, and appreciate this is not great timing, but were unable to change this. With our growing roll, we have qualified for 4 more carparks, so the Ministry of Education has arranged for these to be constructed.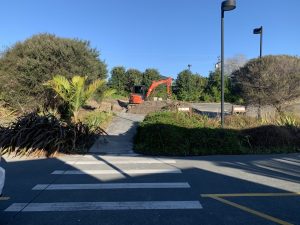 Mahurangi Touch Rugby 20/21 Season:
The Mahurangi Junior Mixed Touch Module (Year 0 – Year 10) will run on Thursdays from 15th October – 10th December; recommencing 4th February – 4th March. We are taking both team and individual registrations – this year it will be all online registrations. These can be found on our Facebook page (MahuTouch) or by emailing us at mahutouch@gmail.com. Touch is a fun game for girls and boys of all ages and great for summer fitness!
Please note, these are NOT school teams but independent social teams. If your child wishes to play, you could list their details on our post on the school Facebook page "eg: Year 6 boy looking for team", and coaches with spaces could contact you directly. Alternatively, you could email mahutouch@gmail.com and tell them your child is looking for a team.
Kelly Club School Holiday Programme
Kelly Club are now taking bookings for their fun-filled school holiday programme, including a Safari Day, crafts, games and much more. Care is available from 7am – 6pm, or full week, school day, or half day bookings for students from all schools, aged 5 – 13yrs.  Parents/caregivers that meet criteria will be able to access a WINZ subsidy to help cover costs if required. For more information:
Website: www.kellysports.co.nz/Snells-Beach
Contact: Lauren Harvey
Email: snellsbeach@kellysports.co.nz
Phone: 0211 954 227
Facebook: @KellyClubSnellsBeach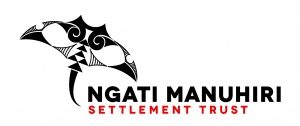 Print or Save this Post