Tēnā Koutou, Talofa Lava, Malo e Lelei, Namaste, Ni sa bula, Noaia'e mauri, Fakalofa lahi atu, Kia Orana, Ni Hao, An Nyung Ha Sai Yo, Nay Ho, Hej, Hallo, Sawat Dee, Cześć, Goeie Dag, សួស្តី, Здравствуйте, hola. Greetings to our school families.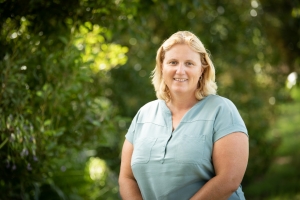 Welcome to Term 3! We have had a number of new families join us – a special welcome to you all.
Term 3 has had a busy start with some of our Senior Students taking part in the University of Canterbury "Kiwi Competitions" in Maths, English and Science. We trialled these this year, in the place of the more traditional ICAS tests, which we felt were getting quite focussed on the Australian Curriculum, and not so appropriate for Kiwi kids.
Next week we have the Hockey Zone Day, followed by the Rippa Rugby Zone Day the week after, and our Year 3's start their annual environment project the "Whitebait Connection", in a bid to preserve our local native whitebait.
A little heads up – school photos will take place with Little Doves Photography later this term, and hopefully early enough for those of you wanting to send copies overseas.
Nga mihi,
Kathryn Ramel
Principal
Welcome to our new students – we hope you enjoy your time at our school!
Riley E, Ari F, Carter J, Morgan J, Clara J, Martha J, Marlee J, Millie J, Nina R, Alex T
School Diary
Week 2: 2 Aug – 6 Aug
Tues 3.8

Inter School Hockey (Year 5 & 6)

Fri 6.8

Pizza Lunch
Week 3: 9 Aug – 13 Aug
Mon 9.8 Teacher Only Day 8:30 – 3:30

Tues 10.8

Rippa Rugby Years 4, 5 & 6

Fri 13.8

Pizza Lunch

Whole School Assembly 2:10pm

(Kah 2)
Week 4: 16 Aug – 20 Aug
Mon 16.8

In Class Speech Presentations begin (Yrs 4 – 6)

Tues 17.8

School Cross Country Day

Thurs 19.8

Cross Country Save Day

Fri 20.8

Pizza Lunch
Our New Class – Rātā 1. Welcome to Mrs Henry.
Our roll has continued to grow – we look to be finishing with close to 370 at the end of this year. Robyn Henry has started our newest class of New Entrant students, in Rātā 1. This class will work closely alongside Rātā 2, our other New Entrant class, as well as Rimu 1 & 2, who were New Entrants at the start of the year. We now have 8 classes in our Junior School! We wish Robyn, and all our New Entrants all the best as they settle in to SBS.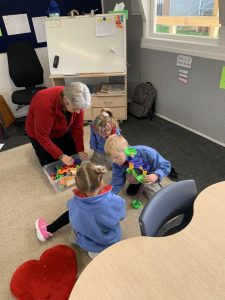 Teacher Only Day
A reminder that we will be having a Teacher Only Day on the Monday of Week 3 – 9 August. The school will be closed for instruction – there will be a very limited amount of spaces available for care during the day at Kelly Club. Please contact Lauren asap if you will need to arrange this. 
Cross Country – Facing a Challenge
All classes have now started training for the School Cross Country, coming up in Week 4.
Cross Country can be a bit of a talking point in schools; it is one of our highest days for absences every year. Some schools have been moving towards "fun day" type alternatives, such as colour runs etc. Here at SBS, we see it as a great opportunity to build resilience, face a challenge, and feel that buzz you can only get when you complete something you didn't think you would be able to.
For some of our students, Cross Country is their time to shine – it's amazing how they can make something that is physically challenging, look so effortless. For others, Cross Country is really, really hard.  Sometimes life is hard! As adults, we appreciate the importance of setting goals and working towards achieving them. We work with personal trainers, set goals of walking 1/2 marathons, set out to do some of NZ's great walks…..all sorts of stuff. Often the goal is simply to finish and get through. 
Each year we are super proud of the way our kids support every runner, those that fly and those who struggle to finish. You can support your child at home by setting goals with them that are achievable and appropriate for where they are at. It may be as simple as to finish and to run all the downhills. As always we welcome all parents and whanau along to cheer everyone on, on the day.
Cross Country is a winter sport. Runners will get muddy, and the event will go ahead, unless it is physically raining on the day, (we don't want kids waiting in the rain, getting wet). Please make sure they have appropriate clothing on the day, as will be requested in information before the event.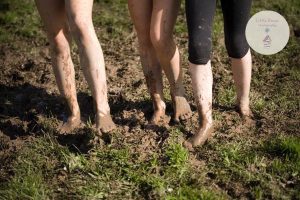 Thanks to Fonterra for helping keep kids safe
Leteisha Morris, one of our Walking School Bus Drivers, applied for sponsorship from the Fonterra Co-Operative, to get high-vis vests for all our Walking and Riding School Bus kids. This is a fantastic initiative to help ensure our kids get seen. We think the Walking and Riding School Buses are a great way to come to school. It's fun, you have someone to walk/ride with, you have an adult to supervise, especially for those tricky bits like road crossings, and it makes it safer around our school by encouraging less road traffic – win, win! For further information, come to our next assembly, (Week 3), where we will be sharing information, or email kthomas@snellsbeach.school.nz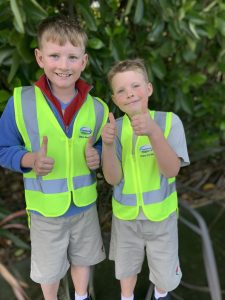 Mahurangi College Parent Open Day
Please note: this is not designed for students – they go with their classes later in the year.
A guided tour and opportunity for parents and caregivers to meet the leadership team of Mahurangi College. Friday 6 August 9:30-11:30am or 1-3pm. Parents and caregivers are welcome to attend. Children can attend, (however, they will have an opportunity to visit the school once enrolled at the November Orientation Day).
To enrol your child at Mahurangi College for 2022, please submit your pre-enrolment application online via their school website: www.mahurangi.school.nz/enrolment
The closing date for receipt of pre-enrolment applications is Friday 13 August. If you have any queries please email: enrolment@mahurangi.school.nz
Mahurangi Kāhui Ako Parent Support Group
Parenting is tough. It's the stuff they don't tell you about in the ante-natal classes. If you want to meet with a confidential small group of fellow parents, share experiences, ideas, and problem solve with a lovely facilitator, Mel Fergusson, see below:
Monday Mornings: 9:30am – 11:00am, Methodist Church Lounge, 1 Hexham St, Warkworth
or
Monday Evenings: 7:00 – 8:30pm, Betty Paxton Room, Mahurangi Community Centre, 21 Hamatana Rd, Snells Beach
For more information contact: Mel Fergusson, 0278142026
Starts 28 June, term times only. Gold coin koha.
Empowered Women, Empower Women.
Calling all women! A community group are holding a ladies lunch for anyone and everyone to come together, meet other women, make new friends, network, share ideas, have a breather from "Mum Life", and get inspired by other local, like-minded women. 
Sunday 8th August, 12pm, Smiths Bar, Matakana Country Park, 1151 Leigh Road. RSVP Kate 021 466716, so she can book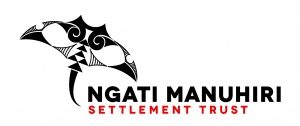 Print or Save this Post