Tēnā Koutou, Talofa Lava, Malo e Lelei, Namaste, Ni sa bula, Noaia'e mauri, Fakalofa lahi atu, Kia Orana, Ni Hao, An Nyung Ha Sai Yo, Nay Ho, Hej, Hallo, Sawat Dee, Cześć, Goeie Dag, សួស្តី, Здравствуйте, hola. Greetings to our school families.
Welcome to our new students – we hope you enjoy your time at our school!
Rhea B
School Diary
Week 4: 16 Aug – 20 Aug
Mon 16.8

In Class Speech Presentations begin (Yrs 4 – 6)

Tues 17.8 School Cross Country Day (details below)
Wed 18.8 Middle School to Goodall Reserve 9.15-10.30am
Thurs 19.8 Cross Country Save Day
Fri 20.8 Pizza Lunch
Week 5:  23 Aug – 27 Aug
Mon 23.8        Middle School to Goodall Reserve 9.15-10.30am

Tues 24.8

Kahui Ako Kapa Haka Festival,

Year 3-6 (selected students only), Warkworth 9.15-12.30

Weds 25.8

Middle School to Goodall Reserve 9.15-10.30am

BOT Meeting 6:30pm

Fri 27.8

Pizza Day

Whole School Assembly 2:10pm

(Kau 2)
Week 6: 30 Aug – 3 Sep
Mon 30.8

Middle School to Goodall Reserve 9.15-10.30am

Tues 31.8

Inter School Cross Country at Showgrounds (Yrs 1 – 6)

Year 3s to Snells Beach Stream 9.15-12.15am

Values Assembly, 12:15pm (Hockey & Netball Prize Giving) 

Fri 3.9

Pizza Lunch
Cold and Flu Season
We have not (to the best of our knowledge), had any cases of the RSV in our school, however, like many schools, we seem to be being hit quite hard by some nasty bugs doing the rounds. The current flu, in particular, seems to drag on for a pretty unpleasant length of time – some of our staff have been knocked by it for up to 3 weeks!
As a school, it is really important that we manage the spread of illness, as best we can – not always easy, when kids don't come with the same sense of personal space as adults! Our teachers are actively encouraging regular hand washing, "safe sneezing" (into the elbow), keeping our distance and using tissues to wipe noses properly. We have made sure that hand sanitiser is available for students who want to use it. Some parents have mixed feelings about the use of sanitiser by young people, and we respect this. We don't mandate it's use, unless we are required to by a Covid Level change. If you do want your child to use sanitiser, it will be available, but you will need to reinforce it's use at home.
We will send children home who are presenting with cold and flu symptoms. We appreciate that sometimes kids simply get sick during the day – we aren't suggesting that they were "sent sick". Your support in collecting them as soon as you can is greatly appreciated.
We also appreciate that in some cases, some final symptoms can "drag on" – a cough to clear the last of a chest infection, a running nose. We are happy to accept kids back at school, once the virus has run it's course. If your child has been away for a while, and you feel they are generally well and ready to return, please have a conversation with teachers about any lingering symptoms.
Stopping the Spread – from the Ministry of Health
stay home and stay away from toddlers and babies if you are sick
anyone who is unwell should stay at home until they are symptom free and feeling well. Your child should not return to childcare or school until they have been feeling well for 24 hours
continue to use good hand hygiene – regularly wash and dry your hands
cough and sneeze into your elbows, carefully discard dirty tissues
do not share eating and drinking utensils
practise physical distancing
toys which are shared among children should be washed in warm water and detergent at the end of the day, or if they are sneezed on or mouthed.
School Cross Country – next Tuesday (Save Day Thursday)
Cross Country is a winter sport – bring on the mud! The Cross Country will go ahead on Tuesday regardless of ground conditions, unless there is significant rain predicted, or the weather forecast is hugely better for the Thursday.
Key points for parents:
all kids come in uniform (so they have something clean and dry to change into after)
they run in house coloured mufti. Years 0 – 3 run in bare feet, Year 4′s can choose to wear old shoes if they wish (they will get VERY muddy), Years 5 – 6 MUST wear shoes, as they do a road circuit as well as the grass section.
everyone should bring something warm to wear on the courts as they wait for their race, or for afterwards. We recommend at the least their school fleeces, but a (mufti) jacket as well is a good idea.
Please make sure everyone has their drink bottles at school.
please make sure that all students who require Ventolin etc have it with them, (seniors), or their teacher (juniors).
Approximate times:
Please note, these times are not guaranteed. It simply depends on how long the previous race takes to run. Allow plenty of leeway, so you don't miss your child's event.
11.00 – Y.0/1 Girls x1 laps

11.10 – Y.0/1 Boys x1 lap

11.20- Y.2 Girls    x1 lap

11.30-Y2 Boys      x1 lap

11.40 Y.3 Girls     x 2 laps

11.50. Y.3 Boys    x2 laps
Lunch break, roughly 12:30pm – 1:00pm
1.10pm Y.4 girls (2 laps)

1.20pm Y.4 boys (2 laps)

1.30pm Y.5 girls (2 laps plus road circuit)

1.45pm Y.5 boys

2.00pm Y.6 girls

2.15pm Y.6 boys
Mahurangi Kāhui Ako Kapa Haka Festival
The Mahurangi Kāhui Ako, collective of schools in our area, are coming together in Week 5 to share Kapa Haka performances, learn new songs and haka, and have fun! Senior students from Mahurangi College will welcome everyone with a powhiri, and Ngati Manuhiri will also attend as Mana Whenua.
This is an inaugural event, and the focus is sharing and learning together. In the future we expect this to evolve to an event where parents can some and join in the experience also.
We will be represented by our Year 5 – 6 Kapa Haka students, and some of our more experienced younger members.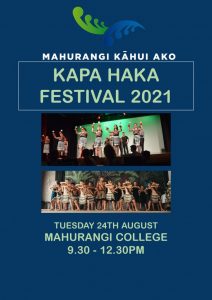 Free Composting Workshops with Compost Collective ($40 discount available/one per household)
Composting Workshop Orewa – Compost Collective
Composting Workshop Warkworth – Compost Collective
Worm Farm How To Whangaparaoa – Compost Collective
Neighbourhood Watch Street Coordinators Meeting:
The next Street Coordinators meeting will be held on:
Tuesday August 17th 2021
2.00pm
Betty Paxton Hall
Snells Beach Ratepayers & Residents Association:
Next Meeting will be held on
Monday 6th Sept
7.30pm
Betty Paxton Room (Mahurangi Community Centre)
Watercare will be giving a presentation. "The forthcoming wastewater upgrades and the impact on our communities on the Mahurangi Peninsula.
https://www.watercare.co.nz/Warkworth_wastewater_scheme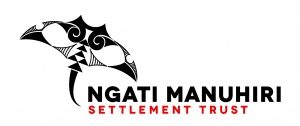 Print or Save this Post