Tēnā Koutou, Talofa Lava, Malo e Lelei, Namaste, Ni sa bula, Noaia'e mauri, Fakalofa lahi atu, Kia Orana, Ni Hao, An Nyung Ha Sai Yo, Nay Ho, Hej, Hallo, Sawat Dee. Greetings to our school families.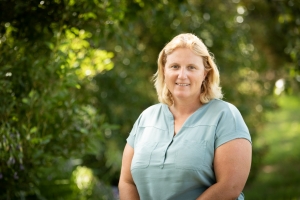 Thank you everyone for supporting our Meet & Greet this week – it was great to catch up, and even better to see parents and families meeting each other. Schools are about people first and foremost – it takes a village and it's important that our one is strong.
This year is a huge one for our school. Below you can read about our school wide focus, and values. The concept of "Our Place in Time" is a really tough one for kids to grasp. I was a little shocked the other  day, when my son was asking about school "in the olden days" & realised he was talking about when I was at school! We hope by sharing what we are focussing on here at school, it makes it easier for you to chat with your kids about what happening at school.
Enjoy the rain!
Nga mihi nui,
Kathryn Ramel
Principal
If you are not emailed this newsletter, please let us know! admin@snellsbeach.school.nz
Weekly Diary
Week 4: 25 Feb – 1 Mar
Mon 25.2

 Junior & Senior

Swimming  – leaving school 12pm

Tues 26.2

 Junior & Senior 

Swimming  – leaving school 12:45

Weds 27.2

School Council Speeches, 1:30pm in the Hall

Fri 1.3

Pizza Lunch Day

Fri 1.3 Whole School Assembly – School Council Announced 2:10pm
Week 5: 4 Mar – 8 
Wed 6.3          Secondary Schools proposed national Strike (please wait for confirmation either way from Mahurangi College – this is just a heads up)
Week 6: 11 Mar – 15 Mar
Tues 12.3

Kahui Ako Collaborative Teacher Hui (3:30-5:00pm) – All Staff

Weds 13.3

Yr 5 Camp Mangawhai – Day 1

Weds 13.3 Inter School Swimming Zone Day – Mahurangi College

Thurs 14.3

Yr 5 Camp Mangawhai – Day 2

Fri 15.3

Yr 5 Camp Mangawhai – Day 3

Fri 15.3 Whole School Assembly 2:10pm 
Welcome to our new students – we hope you enjoy your time at our school
Snells Beach School 2009 – 2019
Some of us are finding it VERY hard to believe…..but this year is our 10th Anniversary! Wow! The staff have made plans for various ways we would like to celebrate this, but we also thought it was really important to gather the ideas of our students as well. We have decided to have a series of rolling events over the year, kicking off in the last week of this term. Watch this space for updates.
Our 2019 School Wide Focus
In line with our 10 Year Celebrations, our school wide focus this year is "Our Place in Time". Celebrating our past, creating memories for our future. It's hard to believe, that apart from a few Year 6 students, none of our SBS kids were even born when the school opened! We will be looking at the history of our school, and the wider area – Mahurangi East and Warkworth have interesting and well documented stories. We will also be creating memories for the future, because before we know it, someone will be planning the 20 year Celebration, looking back at us! How much do your tamariki know of your own history? Having these conversations at home makes sure this information is passed on as well as supporting what we are talking about here at school.
Kia whakatōmuri te haere whakamua. 
We walk backwards into the future, with our eyes fixed on the past.
Our School Wide Value this term: Respect Manaaki
Here at SBS we place huge importance on our school wide values programme. We explore a value for a whole term so that students really understand it's meaning, and how we demonstrate it. Our behaviour management programme uses our values as a focus, and a common phrase is "Were you living your values?". This is something you could easily support at home. This term, we are focusing on "Respect Manaaki". 
Little Heart Mufti Day – supporting Heart Kids NZ
Thank you so much for supporting our Little Heart Mufti Day. Proud to donate $317 to Heart Kids. Absolutely blown away to hear the stories of a number of our families supported by this wonderful charity. Huge thank you to Tanja from Little Doves Photography for capturing this day with some amazing photos.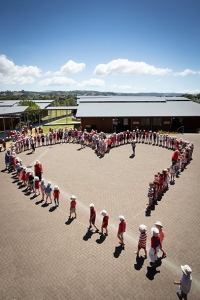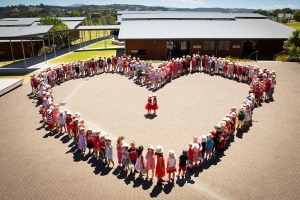 Māori Word of the Week
Next week's "Māori Word of the Week" is: Mahi meaning work. 
(Verb) to work
Kei te mahi te tinana, engari kei te moe tonu ngā mahara.
The body's working, but the mind is still asleep.
(Noun) job, work
E haere ana au ki te mahi.
I'm going to work.
A little bit of hard mahi never hurt anyone!
Snells Beach Saturday Hockey Teams 2019
For all students from Years 1 – 6. Games held on Saturday mornings at the Hockey turf by the Rugby Club/Showgrounds in Warkworth. Practices here after school. For more information click on the link below, or email one of our parents: Carrie MacMillan carriefmac@gmail.com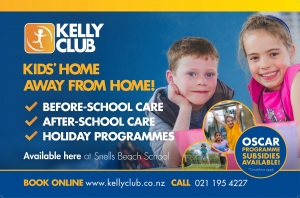 Kelly Club Before & After School Care – Year 7 & 8's too
Kelly Club are our new Before & After School Care (& Holiday Programme Provider). The varied programme includes Sports, Cooking, Art Science and more! There are flexible payment plans, WINZ subsidies, and an easy online booking system. To book online https://www.kellyclub.co.nz/registrations/register Did you know Year 7 & 8 students of SBS families can also join the Kelly Club programme? They simply join in after busing back as usual. For more information, see our website, grab a flyer from the office, or contact:
Lauren Harvey
snellsbeach@kellyclub.co.nz
0211954227
Facebook: #KellyClubSnellsBeach
Local Pilates Classes
Mat classes. Adults and students. Snells Beach Baptist Church, Wednesdays at 6pm. $11 cash per class. Bring a mat Ph Sue 027 697 5921

Print or Save this Post