Tēnā Koutou, Talofa Lava, Malo e Lelei, Namaste, Ni sa bula, Noaia'e mauri, Fakalofa lahi atu, Kia Orana, Ni Hao, An Nyung Ha Sai Yo, Nay Ho, Hej, Hallo, Sawat Dee. Greetings to our school families.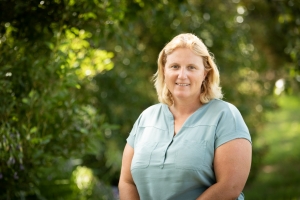 Believe us, as working parents, we completely understand how busy life can get. That being said, there are some amazing opportunities for parents coming up, with presentations on Anxious students, Dyslexic learners, and advice for handling those awkward questions that kids ask about pubertal change and our bodies. A wise person once said to me "make sure you answer all those little awkward questions, because if you avoid them, they won't ask you the big ones", and as your children grow, how true this becomes. We would encourage people to make time in their schedules to attend these sessions wherever possible.
Nga mihi nui,
Kathryn Ramel
Principal
Welcome to our new student – we hope you enjoy your time at our school
Rose Elwin
Paid Union Meeting (PUM) – Tuesday 19 March
The Primary Teachers Union (NZEI) are hosting a Paid Union Meeting (PUM) for teachers on Tuesday 19 March, as part of the teacher collective negotiations. Many teachers from this school will attend this meeting during the afternoon. If you are able to, we request that you pick your children up from the school at 12:20pm, or alternatively give them written permission to walk/cycle home at that time. The school will remain open, for the afternoon and any students remaining at school will be supervised appropriately until 3:00pm, when buses, Kelly Club etc will run as per usual. We thank you for your support.
Weekly Diary
Week 6: 11 Mar – 15 Mar
Mon 11.3 Junior School Swimming 10:40 – 12:40

Tues 12.3

Kahui Ako Collaborative Teacher Hui (3:30-5:00pm) – All Staff

Weds 13.3

Yr 5 Camp Mangawhai

Inter School Swimming Zone Day – Mahurangi College (Yrs 4 – 6)

Thurs 14.3

Yr 5 Camp Mangawhai

Fri 15.3

Yr 5 Camp Mangawhai

Whole School Assembly 2:10pm 
Week 7: 18 Mar – 22 March
Tues 19.3 Paid Union Meeting – see details below
Week 8: 25 Mar – 29 Mar
Tuesday 26.3 Dyslexic Learners presentation – (see below)
Thurs 28.3 "The Tough Stuff" parent presentation (see below)
Fri 29.2 Whole School Assembly, 2:10pm . Travelwise Week Promo
School Leaders 2019
House Captains
Cutters:

Sarah S, Anthony F

Dories:

Holly W, Alex H

Schooners:

Liana D, Jake McG

Scows:

Seila F, Elijah H
Head Librarians
Tegan S, Tenisha M, Deegan T
Head Mediators
Juliette C, Conor G, Olivia C
Head AV Monitors
Isabella B, Lachlan S, Andre T, Oscar G
Head Green Monitors
Koben H, Joseph S
These students make up the School Council.
Reading Books
We seem to be experiencing a huge amount of damage currently with our readers that are sent home with students for reading. These are coming back often bent, ripped or with water stains. Junior readers are horrendously expensive (up to $16 per book), and we are looking at a substantial cost to replace badly damaged books. Please reinforce with your children, that our value is "Respect" this term, and that books need to be treated respectfully. Readers should be travelling to and from school in a "book bag" (purchased with their stationery). We really appreciate your support with this.
Year 3 Trip to Warkworth Museum
Manawa 1 & Nikau 2 with Ms McDonald and Mrs Henchie travelled to the Warkworth District Museum and Kauri Park last week, as part of our school wide inquiry focus "Our Place in Time". They learned lots about how different their lives might have been had they been born of a different generation. There were many "hands on" activities such as learning to use a ringer for washing clothes, which was a lot of fun, but possibly not so much when this was a way of life, and done on a daily basis :-). Huge thanks to our parents and whanau who came to support us, and to Ms McDonald and Mrs Henchie for their organisation. The Warkworth Museum is a truly special resource in our local area – we thoroughly recommend it as an economical holiday activity option.
Peace Runners Visit
The Sri Chimnoy Peace Runners visited our school yesterday. They are doing the first ever around-the-world Southern Hemisphere Peace Run, which comprises of one continuous route over 44 different countries. The Peace Run is the world's largest & longest torch relay, representing a flame of hope, and a yearning for a better and brighter future with peace in our world. (for more info see www.peacerun.org/nz) . They were supported by New Zealand legend, and Boston & New York Marathon winner, Allison Roe.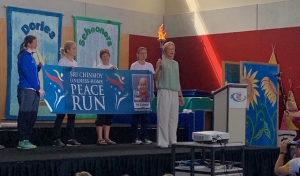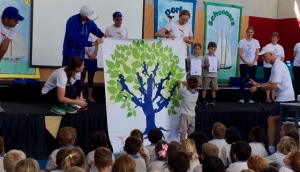 A presentation we recommend EVERY parent attends..…
On Thursday 28 March at 7pm in our school hall, Kylie Ryan from "The Tough Stuff" will be presenting an evening that we recommend parents of ALL students attend. This session will also coincide with our Senior School Puberty Talks. Kylie will provide you with some practical ideas around handling those "tough" questions all kids ask, as well as some pointers for keeping your child safe. She uses plenty of humour, and information is passed on in a way to which you can apply your own religious, cultural or family beliefs. Let's be honest – these questions are some of the toughest bits of parenting!
Kylie Ryan, the founder of The Tough Stuff has over 20 years clinical and training experience in mental health and sexual health – with specific expertise in prevention of suicide, sexual violence, and drug and alcohol related harm. She has developed over 20 primary prevention programmes across the spectrum of mental health and sexual health issues, and trained over 30000 young people and 15000 professionals.
When: Thursday 28 March at 7pm
Where: school hall
Cost: gold coin donation  Adults only please!
Māori Word of the Week
Next week's "Māori Word of the Week" is: Ingoa meaning name
(noun) ingoa
Ko wai tō ingoa?
What's your name?
Ko Witi tōku ingoa.
My name is Witi.
Mahurangi Kahui Ako Information Evenings
The Mahurangi Kahui Ako is also know as a CoL – a Community of Learning, where all schools in our area (Mahurangi College, Warkworth Primary, Matakana Primary, Snells Beach School, Horizon School, Kaipara Flats School, Leigh School & Pakiri School) work closely together to ensure we are achieving the best outcomes for all our students. There have been many Professional Development opportunities for teachers, and we are looking to extend this to parents and whanau also. We encourage interested parents to attend the following workshops:
JEANIE RAFFILLS: DYSLEXIC-TYPE LEARNERS
DATE: Tuesday 26 March
TIME: 6.30-8.30pm
VENUE: Horizon School Auditorium
WHO: Teachers, parents, students
WHAT: Engaging, informative, practical and immediately useful ideas – rave reviews from the last time she presented
ANXIOUS LEARNERS – LEARNERS WITH ANXIETY
Focus: What is happening in the brain for Anxious Learners and how we can practically work with them to achieve greater success and wellbeing
For: Teachers, parents, older students
When & where: Wednesday May 15th, 6.30-8.30pm Horizon Auditorium
By: Dr Ruth McConnell, psychologist specialising in anxiety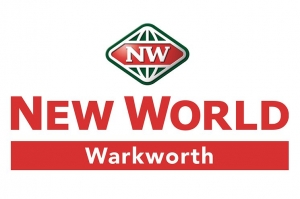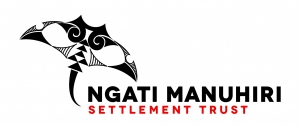 Print or Save this Post