Tēnā Koutou, Talofa Lava, Malo e Lelei, Namaste, Ni sa bula, Noaia'e mauri, Fakalofa lahi atu, Kia Orana, Ni Hao, An Nyung Ha Sai Yo, Nay Ho, Hej, Hallo, Sawat Dee. Greetings to our school families.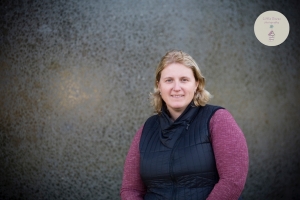 A huge welcome back to SBS for 2019. This is a super special year for us – it is our 10th Anniversary! SBS 2009 – 2019. We will be commemorating this in many ways throughout the year, but have held off with too many plans until we have been able to gather ideas from the children this term. Their school, their voice matters. We thank you for taking the time to read through this newsletter – as always there are some changes to start the year. I look forward to catching up with many of you soon at our "Meet and Greet. (details below)
Nga mihi,
Kathryn Ramel
Principal
Weekly Diary
Week 2: 11 Feb – 15 Feb
Mon 11.2

 Junior & Senior 

Swimming  – 11:30 – 1:30

Tues 12.2 Junior & Senior 

Swimming  – 12:30 – 2:30

Weds 13.2

Yr 5 Camp Mangawhai Meeting (5:00- 6:00pm)

Thurs 14.2 Little Heart Mufti Day – details below

Fri 15.2

Pizza Lunch Day
Week 3: 18 Feb – 22 Feb
Mon 18.2 Beach Meet & Greet (7:00pm High Tide) 5:00pm start – details below
Thurs 21.2 Senior Swimming 9:30 – 11:20

Fri 22.2

 Junior & Senior 

Swimming  – 9:00 – 11:00

Fri 22.2 Pizza Lunch Day
Week 4: 25 Feb – 1 Mar
Mon 25.2 Junior & Senior

 

Swimming  – 11:50 – 1:50

Tues 26.2

 Junior & Senior 

Swimming  – 12:40 – 2:40

Weds 27.2

School Council Speeches, 1:30pm in the Hall

Fri 1.3

Pizza Lunch Day

Whole School Assembly – School Council Announced 2:10pm
Welcome to our new students – we hope you enjoy your time at our school
Fergus Hawken Kau 01, Freya Wood Kau 01, Hunter Mai Kau 01, Ella Probert Kau 01, Bailey Thew Nik 01, Daniel Sickling Kah 01, Kiadee Anderson-Forbes Kau 01, Macdara Begg Kau 01, Luke Cleaver Kau 01, Levi Dunn Kau 01, Paeton Kaire-Haszard Kau 01, Heath Prater Kau 01, Jackson Seward Kau 01, Ashlynn Tasker Man 01, Kobie Holt Nik 02, Caleb Burns Pur 01, Natasha Sickling Pur 01, Bree Thompson Pur 02, Millie King Tot 01, Olivia Church Tot 02, Oscar Green Tot 02, Morgan O'Flynn Tot 02, Tawera Pendergrast Tot 02, Conor Wilson-Jones Tot 02, Gwendoline Parish-Blackler Kau 01
School Structure 2019
We welcome back many old faces this year, and welcome some new! Here at SBS we value relationships, and getting to know our families to best suit their needs. As our school grows, we want to continue to put a name to every face. In order to do this, we have formally restructured our school into three separate "schools", each lead by an Associate Principal. The purpose of this is not to fragment our school, (we are a tight knit crew), but rather, to make it easier for parents and teachers to access the face to face contact they need. In the event that information needs to be passed on, parents are always encouraged to speak with the classroom teachers first (they have the closest relationship with the child), and then to one of our three Associate Principals:
Mr Trent Morley. Associate Principal. SENCO. Head of Junior School. tmorley@snellsbeach.school.nz
Mrs Erena Williamson. Associate Principal. Head of Middle School. Puriri 1.  ewilliamson@snellsbeach.school.nz
Miss Kerry Thomas. Associate Principal. Head of Senior School. Totara 2. kthomas@snellsbeach.school.nz
Keeping in touch
Speaking of communicating, please check that you received a digital version of this newsletter – we prefer NOT to do big paper runs, and generally only print newsletters for those who request them. If this newsletter was NOT emailed to you, please let us know, by contacting Miss Henry or Mrs Bale in the office admin@snellsbeach.school.nz or 09 425 6058.
Email database: reminders and updates are emailed to everyone in our newsletter database. If this was not emailed to you let us know!
Facebook Page: We have a school Facebook page which we use as a digital newsletter, and as a quick way of communicating information. We will not post a close up photo of a student with their full name, but parents are free to tag their own children for family members etc. (It's a great way of keeping Grandparents up to date). However, if you would prefer your child NOT to appear on any posts, just let us know. Look for the Facebook page with our school logo, not the generically produced one.
School App: Like Facebook, we post updates & reminders via our App. However, our App is also useful for completing permission slips online (where appropriate – Camp ones are too detailed), and advising us of absences. To download our App, go to App Store (Apple users) or Google Play (Android users), and install the Skool Loop App. Once installed, you simply use the drop box to select Snells Beach School.
Absences: Please let us know if your child is going to be away, or else we will check where they are by contacting you via the Text Stream service. You can report absences by phoning 09 425 6058 & following the prompts, messaging us via our App, clicking on the link on our website, or simply emailing the teacher before 8:00am.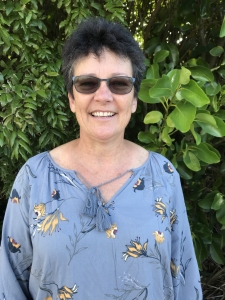 Welcome Mrs Davies (Daisies)
We have been blessed to have Mrs Bev Davies (who the kids call Mrs Daisies), join us in our New Entrants class, Kauri 1. We were struck by what a good match Bev felt for our team and community from the first time we met her, and she has certainly settled in quickly. Bev is a very experienced teacher of junior classes, who philosophically is a brilliant match for our junior team, while bringing her own new ideas and input. Many of you will have the opportunity to welcome her at junior swimming starting next week.
Beach Meet & Greet & Parent Homework
Hopefully this week you received information on the SBS Meet & Greet 2019, and your "Parent Homework". We do believe it takes a village to raise a child, and the stronger sense of community we can build, the better for all our children. The purpose of the Meet and Greet is to meet not only your child's teacher, but the families of other students in their class, so you can put a name to a face before you get asked about a playdate :-). The Parent Homework helps us to get to know your child better, faster, and also to pass on any important information you would like us to know.
This is a relaxed event. Bring a picnic, and your togs if you wish (the school will NOT be supervising swimming however), and come and hang out in our beautiful back yard.
Free juicies for all SBS kids. Extra juicies for siblings and sausages will be on sale on the night.
Mon 18.2 Beach Meet & Greet (7:00pm High Tide) 5:00pm start
Little Heart Mufti Day – supporting Heart Kids NZ
Every year as a school we support a charity to show the importance of considering others. We have tried to select charities who have a direct link to our school community. This year we would like to support Heart Kids NZ , who do their very best to help the 1 in 100 babies in NZ who are born with a heart defect. We send our love to our school families who have worked with Heart Kids, and hope that this gesture will help Heart Kids continue to do such good work with families during such difficult times.
Thurs 14.2 Little Heart Mufti Day – wear red if you can. Gold coin donation. ALL PROFITS TO HEART KIDS NZ.
Wheely Fun Break Times
We encourage kids to move and have fun at lunchtime. Students are allowed to use "small wheels" (Scooters, skateboards, roller blades etc) every morning tea and lunchtime & "big wheels" (bikes) as well, on Fridays. Students MUST have a helmet on, and either shoes or closed toe sandals. Wheels are just stored outside classes for easy access. Please note – students MUST NOT ride their wheels before or after school as there are too many pre-schoolers, pushchairs and people in general. Please WALK your wheels into, and out of school. Bikes can be ridden to and from school of course ANY day of the week, and stored in the bike rack in front of Totara block. 
Māori Word of the Week
Last year we had a hui with our Māori Whanau, and following some good kōrero, we established that in many cases we feel our children have a better understanding of the Māori language than we do as adults. For those you want to grow their understanding of Te Reo, each newsletter this year will include a "Māori Word of the Week". These will then be collated on our website, under "Tikanga Māori" for you to refer back to if and when you wish. This week, we thought we'd start nice and easy:
This week's "Māori Word of the Week" is: Āe (pronounced 'eye') meaning yes, yep.
Kua tae mai te manuhiri? Āe
Have the visitors arrived? Yep
Donations of Swimming Gear
If you happen to be having a clean out, we would love donations of togs, rash vests etc to lend as required, as our Junior School, and Senior School swim programmes kick off. Please deliver to classroom teachers, or the office – we would really appreciate it!
Kelly Club Before & After School Care – Year 7 & 8's too
We are delighted with the feedback we have received regarding our new Before & After School Care (& Holiday Programme Provider), Kelly Club. The varied programme includes Sports, Cooking, Art Science and more! There are flexible payment plans, WINZ subsidies, and an easy online booking system. Did you know Year 7 & 8 students of SBS families can also join the Kelly Club programme? They simply join in after busing back as usual. For more information, see our website, grab a flyer from the office, or contact:
Lauren Harvey
snellsbeach@kellyclub.co.nz
0211954227
Facebook: #KellyClubSnellsBeach
Local Pilates Classes
Mat classes. Adults and students. Snells Beach Baptist Church, Wednesdays at 6pm. $11 cash per class. Bring a mat Ph Sue 027 697 5921

Print or Save this Post