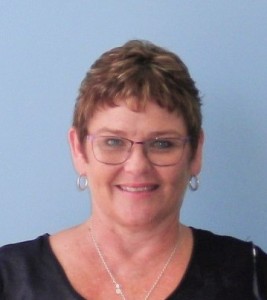 Tena Koutou, Talofa Lava, Malo e Lelei, Namaste, Ni sa bula, Noaia'e mauri, Fakalofa lahi atu, Kia Orana, Ni Hao, An Nyung Ha Sai Yo, Nay Ho. Greetings to our school families.
Our intrepid leader Miss Ramel, along with Mrs Williamson, Mr Chapman, our lovely Year 5 students and wonderful parent volunteers are all away camping at Mangawhai. We are very grateful that the weather has improved for them, and cannot wait to hear all the stories of their adventures when they return on Friday.
This time of the year is a very busy one, with assessments, report writing and end of year activities. I can't believe how quickly the end of the term and the school year is creeping up on us. Our Year 6 students have been visiting Mahurangi College for their orientation and enrolments, so excitement levels are high. Our Year 3 and 4 students are half way through their swimming lessons with Aquakidz, and thoroughly enjoying their time in the water. Mr Morley has once again been a whizz at organising our Athletics team for the Inter-school day, despite the weather and vandalism interfering. We look forward to seeing how well our students performed at Shoesmith. Thanks to all the lovely parents who helped with transport. we would be lost without you.
Following the stunning news that Donald Trump is the new President of the United States, I reflected how extremely lucky we are to live in New Zealand. We may complain about house prices, and road works, but at least we safe from the ravages of racism, inequality, pollution and terrorism. New Zealand is one of the best countries in the world to bring up children in, and I am proud to be a Kiwi. Who knows what this Presidency will bring so watch this space.
Nga mihi,
Cherylene Neels
Associate Principal
School Diary
Week 6: 14-18 Nov
Weds 16.11.16 Mahurangi College Year 6 enrolments 3:45pm
Fri 18.11.16 Choir at Warkworth Primary
SATURDAY 19.11.16 SNELLS TRAIL 10-2 p.m.
Week 7: 21-25 Nov
Fri 25.11.16 Whole school assembly
The Great Snells Trail is on SATURDAY THE 19TH….and all we need is an hour of your time!
The Great Snells Trail is taking place again this year on Saturday 19 November and festivities are taking place at the school from 10am-2pm. The PTA have put a roster list up in the school office and in the hall. Please, can you help for an hour?? Add your name to the list when you are at school, or email kramel@snellsbeach.school.nz. There are still spaces to fill.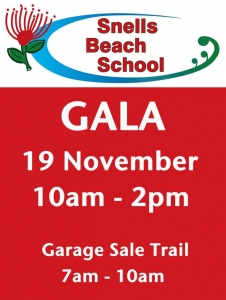 Little Doves Photography has delivered all of the Snells Beach School Photos to the school. If you believe you should have received one and it has not come home, please see your child's teacher or contact Tanja Dove.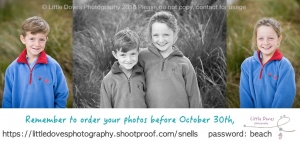 Many thanks to our new Washing Fairies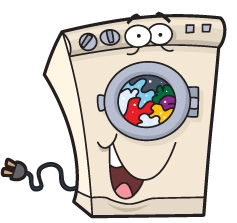 HUGE thanks to Destri Head and Jess Gibson who have offered to do our weekly washing for us . Your help is very much appreciated!
TRAVEL-WISE CELEBRATION
On Wednesday 9 November our Travel-wise team attended the Travel-wise celebration at The Cloud in Auckland City. Many many thanks to Angela Brangwynne who transported the students to and from the event. We really appreciate you giving up a day for us. The students took part in the Great Travel-wise Challenge through the Maritime Museum, and then they moved on to Wynyard Quarter. Lunch was a picnic at The Cloud followed by the Awards presentations. The guests Phil Goff the new Mayor of Auckland City and the Auckland Transport CEO. I am pleased to announce that once again Snells Beach School has retained the Gold award. This is due to the hard work put in by Mrs Gore and the Travel-wise team Congratulations and well done!!!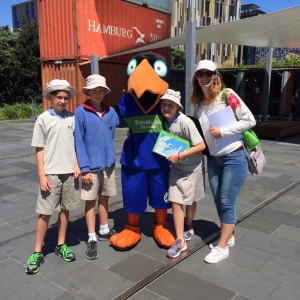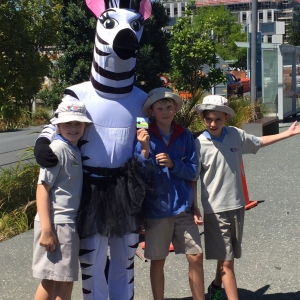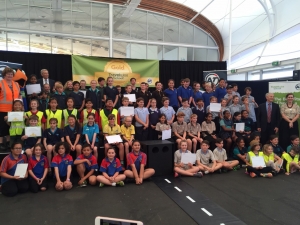 PURIRI 1'S THOUGHTS
Puriri 1 have done some writing about what they would do if they had power. Read what their thoughts were as future leaders…
If I was the President of America I would….
Change the colour of the White House
Make friendships with other countries so there would be no war
Invite Justin Beiber to my house
If I was the Prime Minister of NZ I would….
Build a Warehouse for myself
Change the flag to black and green
Make kids only go to school on Saturday and Sunday
Go to every theme park in NZ, travel all over NZ, and change the flag to one with the kiwi instead of the red and white cross
Get builders to make more hospitals so people can live longer
If I was the Mayor of Auckland I would……
Make more soccer fields and new goals so I could play on them.
Put money towards hospitals and school
Tell everyone they can have a day off work
If I was the Principal of SBS I would…….
Only have school on Tuesday, Wednesday and Friday, and have Wacky Wednesdays every Wednesday
Make students do timestables instead of art
Get a swimming pool so we could go swimming in it after school
If I was the boss of Apple I would …..
Make a device in your car that makes you fly
Make a phone that knows the future
Make an Ipad that can have a mouse plugged in and a keyboard
Puriri 1 have also been given the opportunity to design a mural for the new Community garden that The Warehouse are creating. Please take the time to fill in the surveys that have arrived at some of your houses. There are also copies at the office for you to fill in. Your suggestions will help them to decide what is important to include in the mural to represent Snells Beach.

Print or Save this Post