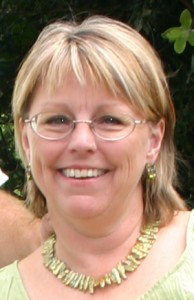 Tena Kotou Katoa, Talofa, Greetings to our school families,
It is the end of ten weeks of hard work and it would be fair to say that this term has taken its toll on all of us – parents, students and teachers alike  – with the amount of illness we have had.  I am sure you have had enough of it, as have we ! Here's hoping that a well deserved break for everyone over the next two weeks and some more spring sunshine (hopefully !) will put an end to the winter bugs once and for all. The children have completed some FANTASTIC art work this term in preparation for the Great Snells Trail (see below).  I am sure you will be amazed when you see it.  We have some very creative teachers and students, and of course our clever Mrs Lovegrove who has had a big hand in this as well.  Thank you everyone for your efforts this term!
Please return your 'Children Returning' Forms
We really appreciate you taking a minute to complete this form to let us know what your plans are for next year. If you have lost the form (or did not get it in the first place) please pop into the office and get a replacement from Miss Henry. Thank you.
The Great Snells Trail – Saturday 14 November
From the start of next term we will be very much involved in the events for the Trail. We will be collecting items for some special raffles –  and you will receive reminders about this each week leading up to the Trail.  If you would like to start planning for this over the holidays a schedule of collections is set out below.  This year we will also be offering parents and caregivers an advance opportunity to purchase children's work, with a special opening event for the art exhibition on Friday 13 November.  Entry to this will be via a purchased ticket, with complimentary refreshments available on entry.  If you buy a piece of your child's art work on this night outright, it will be unavailable for the silent auction which will follow on Saturday.  More details about this will follow next term.
There will be a full newsletter at the end of Week 1 of next term – on Friday 16 October.  This will include a full calendar for Term 4 with some important dates  for you to note.  I have included some of these for the first few weeks below, but when the next newsletter comes out remember to keep it in a safe place to refer to.  Remember also that all of our past newsletters are available on the website for your reference.
All the best for a happy and relaxing family time over the holidays.  I look forward to everyone's safe return for Term 4!
Jill Corkin
Principal
Welcome to Our New Student – we hope you enjoy your time at our school!
Zac Harper  – Kahikatea 2
SCHOOL NEWS
Important Dates at the start of Term 4 – Please note there will be a full calendar published with the newsletter on Friday 16 October.
 SCHOOL STARTS AGAIN FOR TERM 4 at 9am ON MONDAY 12 OCTOBER
Wednesday 14 October – Wacky Wednesday – fundraising for Y5 Camp; Tennis option for group of senior students starts
Thursday 15 October 9.15 am – Shakeout National Earthquake Exercise
Thursday 15 October 7 pm – Meeting for Year 5 & 6 parents re Pubertal Change Programme
Friday 16 October – Friday Fun Day Lunch; 2.10pm School Assembly
Wednesday 31 October 11.30 am – Special Values & Sports Awards Assembly.  All welcome.
Congratulations to our Speech Finalists!
On Friday 11th September, the school Speech Finals were held in our school hall.  It was a hugely successful event, which included recitals in the judging break by our Junior Poetry Recital winners.  Thanks to Ms Kate Leslie, Mrs Debbie Hamer and Mrs Jill Corkin who were our judges on the day.  We were treated to 10 great speeches from our finalists: Oliver Adams, Jessica Bettridge, Sila Colman, Alyssa Gore, Danielle Keats, Bella McCormick, Rachel McGuire, Lakshmi Ranju, Luka Vegar & Elyjah Wood. Congratulations to you all!
Our winners, who represented us so very well at the Inter-school Competition this week at Warkworth Primary were :
1st place – Sila Colman, 2nd place – Alyssa Gore, and 3rd place – Bella McCormick.
Unfortunately none of these girls were placed at the inter-school competition, but each one delivered a magnificent speech!  Well done to all three of you – you made us proud!
A Call for Budding Cricket Players
We are looking for Year 4, 5 and 6 students (girls and boys) who would be interested in playing cricket for the School in a competition to be held at Kaipara Flats on Friday evenings. The details are:
Days/Dates:        Friday evenings (November 6 to December 18).
Time:                        5:30pm – 7:30pm.
Venue:                     Kaipara Flats Cricket Club
Age:                          Year 5-8 (some dispensations can be made).
Teams:                    8 players per side.
If your child is interested in playing, please contact Kathryn Ramel at school, or email her at kramel@snellsbeach.school.nz. We will not be able to enter a team without parents to manage and assist . Please let us know if you can help! Miss Ramel will be running some lunchtime training sessions.
Snells Beach Sports Assembly – Netball and Hockey
In week 2 next term, on Wednesday 21 October 11:30 – 12:30 we will be having a special Sports Assembly to celebrate the achievements of both the Snells Beach Netball and Hockey Teams. Certificates and awards will be presented. Parents and supporters are welcome!
The Great Snells Trail Raffles
We will be collecting items to make up raffle baskets for The Great Snells Trail, with the following collection dates for different items:
Week 2 of T4 (19-23 October):  Grocery – any tins, packages and general grocery items
Week 3 of T4 (27-30 October): Chocolates and Sweets – includes single chocolate bars, blocks of chocolate, bags of lollies
Week 4 of T4 (2-6 November): Toiletries and cleaning products – includes soaps, toilet paper, cleaning cloths, cleaning products etc
Week 5 of T4 (9-13 November): Something for the bakers – flour, baking powder, cocoa, cupcake cases, chocolate chips etc
 We would be very grateful for any donations of any suitable items during these weeks.  You will receive reminders of this and a full notice about this will come home in the first week of Term 4.  Thank you in anticipation for your donations and assistance.
Reminders for Parents & Caregivers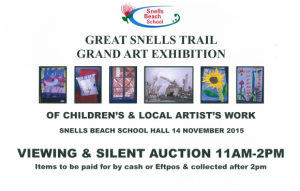 Community Notices
Aquakidz Learn to Swim Holiday Programme
Ages 4 years and up
Mahurangi College Pool:
5 days – $75 per swimmer
5th to 9th October – morning classes
Contact Cindy 4259924/ 0211635050
aquakidz@hotmail.com
Mahurangi East Library Holiday Programme
There are some amazing free activities on offer at our local library these holidays. This time there is a digital focus with opportunities to try: Coding games and digital app play , Stop-motion movie making, Squishy Circuits, Digital storytelling, Minecraft and 3D printing. See the attached flyer for details. What's on at Mahurangi East Library SHP
Kids Holiday Programme Mahurangi Presbyterian  –  October Monday  5 to Friday 9 from  9.15am -12.30pm.  The theme is  "POLAR EXPEDITIONS" . The venue is  Mahurangi  Presbyterian Church, 5 Pulham Rd, Warkworth.  Participation by donation eg  $2 per day.  Pre-enrolling is preferable. Forms  and  more  information are available from  Ann Cates  (425 0966).
Kip McGrath Warkworth – English and Maths tuition aligned to the NZ Curriculum. Programmes designed to suit individual learning styles for Years 1-12.  Phone Ann Cook on 09 422 2305 for a free assessment.

Print or Save this Post