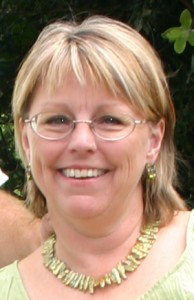 Tena Kotou Katoa, Talofa, Greetings to our school families,
A Personal Message
Thank you to all of the parents who have stopped in to see me in the last week to respond to the news in the last newsletter about me leaving at the end of the year. I really appreciate your kind words and thoughts.  There is still a whole term and a bit to go and much to do – I shall be putting every effort into making sure that everything is left ship shape and in order for the Board and the team here at school.
Staff News
Ms Pauline McDonald will be back with us next term and I would like to take this opportunity to thank Mrs Erica Mainwaring for stepping in and teaching Manawa 1 for this term. She has been very dedicated to the welfare of students in the class and has worked hard to keep the routines humming for Ms McDonald.  Thank you Mrs Mainwaring!
Planning for 2016
Part of that is to make sure that the planning for next year is complete, and a major task for us is to begin to plan for the organisation of teachers and classes for 2016.  To that end, PLEASE get your 'Children Returning Forms' back to us if you have not already done so, as this helps us know how many children we will have at each level. If you have lost the form (or did not get it in the first place) please pop into the office and get a replacement from Miss Henry. Thank you.
Welcome to our New Board Member
I would like to welcome Mr Jarrod Dove to the Board of Trustees.  Jarrod was selected and welcomed at the last Board meeting and we look forward to his participation in the governance of our school.
The Great Snells Trail
There is only one week left of school for this term – and when we return we will be fully involved in final preparations for   The Great Snells Trail which will be held on Saturday 14 November. This promises to be another fantastic event!  The children have completed some terrific art work – so this is a fundraiser you do not want to miss.  They will make fabulous Christmas presents.
Kind regards
Jill Corkin
Principal
SCHOOL NEWS
 School Diary
 Week 10, Term 3
Wednesday 23 Sept      Inter-school Speeches @ Warkworth Primary; 6.30pm BOT Meeting
Friday 25 Sept               2.10pm FULL SCHOOL ASSEMBLY – Kahikatea 2 sharing, Cutters House Captains hosting
                                        School finishes today for the term
SCHOOL STARTS AGAIN FOR TERM 4 ON MONDAY 12 OCTOBER
Congratulations to the Snells Beach Hockey teams!
One of the Snells Beach Senior Hockey Teams (The Strikers) won the Second Division MJHC Trophy on Saturday 12 September, with The Snapdragons coming 3rd.  This is a fantastic achievement and follows on from the success of the Snells Beach Goonies who came Second Equal (with the Leigh Lion Fish) the previous weekend on 5 September.  Congratulations to all of these hockey players, and a BIG thank you to Mr and Mrs Bettridge for the work they have put into hockey this season.
Stars Outside of School
A huge congratulations to our up and coming Squash Super Stars! Warkworth Junior Squash Club Girls 8yrs and under Champion 2015 – Tenika Tuakeu-Johns.  Warkworth Junior Squash Club Boys 8yrs and under Champion 2015 – Ethan Genet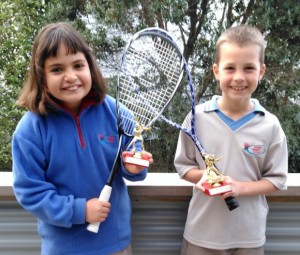 A fantastic effort by you both!
A Call for Budding Cricket Players
We are looking for Year 4, 5 and 6 students (girls and boys) who would be interested in playing cricket for the School in a competition to be held at Kaipara Flats on Friday evenings. The details are:
Days/Dates:          Friday evenings (November 6 to December 18).
Time:                        5:30pm – 7:30pm.
Venue:                     Kaipara Flats Cricket Club
Age:                          Year 5-8 (some dispensations can be made).
Teams:                    8 players per side.
If your child is interested in playing, please contact Kathryn Ramel at school, or email her at kramel@snellsbeach.school.nz. We will not be able to enter a team without parents to manage and assist . Please let us know if you can help! Miss Ramel will be running some lunchtime training sessions.
The end of a Successful Netball Season
Well done to the Snells Beach Senior Netball Team "The Waves". They came 2nd/Runners Up in the 2015 Kiwi Grade Netball for the Rodney Netball Competitions. A wonderful effort girls! A massive thank you to Carla Johanson and Lovetta Bayer for their amazing work in organizing Netball this year.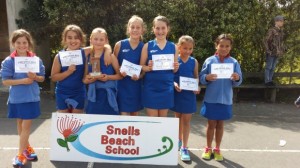 Reminders for Parents & Caregivers
 Please return your 'Children Returning Form'.  The due date was 14 September and we have had a very low return. Additional copies are available from the office.  Thank you.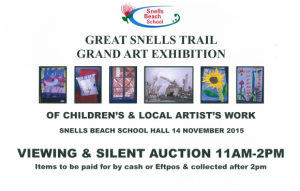 Community Notices
Aquakidz Learn to Swim Holiday Programme
Ages 4 years and up
Mahurangi College Pool
5 days – $75 per swimmer
5th to 9th October – morning classes
Contact Cindy 4259924/ 0211635050
aquakidz@hotmail.com
KIDS' HOLIDAY PROGRAMME  –  October Monday  5 to Friday 9 from  9.15am -12.30pm.  The theme is  "POLAR EXPEDITIONS" . The venue is  Mahurangi  Presbyterian Church, 5 Pulham Rd, Warkworth.  Participation by donation eg  $2 per day.  Pre-enrolling is preferable. Forms  and  more  information are available from  Ann Cates  (425 0966).
Kip McGrath Warkworth – English and Maths tuition aligned to the NZ Curriculum. Programmes designed to suit individual learning styles for Years 1-12.  Phone Ann Cook on 09 422 2305 for a free assessment.

Print or Save this Post