Tēnā Koutou, Talofa Lava, Malo e Lelei, Namaste, Ni sa bula, Noaia'e mauri, Fakalofa lahi atu, Kia Orana, Ni Hao, An Nyung Ha Sai Yo, Nay Ho, Hej, Hallo, Sawat Dee, Cześć, Goeie Dag, សួស្តី, Здравствуйте, hola, 안녕하세요Greetings to our school families.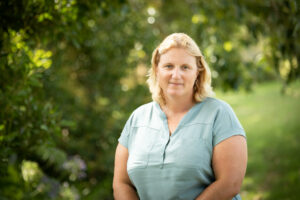 Earlier this week I headed down to Queenstown for the New Zealand Principals Federation Conference. It was a fantastic opportunity to meet with Principals from all over the country, and hear such quality speakers present. I particularly enjoyed listening to Pasi Sahlberg, a Finnish educator, teacher, and author, who left me with lots to think about. 
The Minister for Education spoke also, and while it was good to get information "direct from the source" it left me, and many others, hoping for the day that Education is left out of the political arena. With our current system, as a new party comes to office, the expectations on our schools completely change, and by the time that new philosophy is embedded, the government changes again. We seem to be stuck in a continuous loop of change – as the leader of this school, the question I constantly have to ask is how will we do this best for our school? There is finally talk between the major parties of this happening, so fingers crossed.
Wishing you all a great last week of term!
Ngā mihi nui,
Kathryn Ramel
Principal
School Diary
Week 10: Mon 18 Sept – Fri 22 Sept
Mon 18.09     

School Photos with Little Doves

Tues 19.09      School Photos with Little Doves
Wed 20.09     School Photos with Little Doves
Thur 21.09

     Walkathon 12 pm – 3pm – all welcome (details below)

Fri 22.09        Last Day Term 3, Mahurangi College Pre-Enrolments Close, End of Term Assembly – 2pm – all welcome
School holidays Saturday 23rd September – Sunday 8th October
Welcome to our new students – we hope you enjoy your time at our school!
River W
Walkathon – Next Thursday 21 September 12pm – 3pm
Fundraising focus: an asphalt pump & jump bike track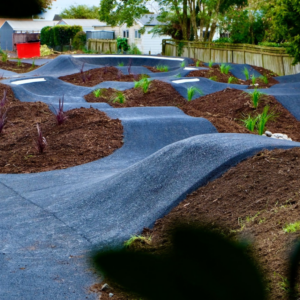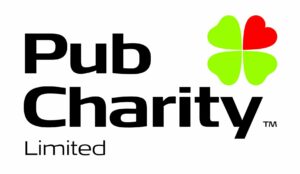 With all the rain we have had this year, and our increasing roll, we have been super aware of trying to create new "dry spaces" for our kids to be outside and active over the winter months when our field turns into a bog. Over the past few years we have significantly upgraded our Senior adventure playground, installed new basketball hoops and built a large sandpit/pond/play based learning area for our Junior School. Our Fundraising Queen Marissa has worked hard behind the scenes to make this happen – we are forever in her debt.
Recently, Marissa has secured a $59,100 grant from Pub Charity, which is the bulk of the cost covered. In addition, local legends ECM have put in $2000 as soon as they heard about the project. That leaves us with an achievable amount to fundraise to get this project off the mark. The Walkathon is held here at school, everyone walks together at their own pace, listening to music and it's a fun time. Our littlies do as much as they can, and always surprise us with how many laps they smash out! Parents and supporters are welcome!
Although this day is not a mufti day, children are encouraged to bring some gear to get changed into at lunchtime.  Support your House by dressing up in house colours!  Or get together with your friends and dress in theme!!
All students who are able to raise $50 or more, will go into a draw for a $100 Warehouse Voucher!
Walkathon Timetable:
12:00pm

Walkathon begins

12:45 – 1:15pm

 

Compulsory Lunch Break

1:15 – 2:20pm

   

Walkathon continues

2:20pm

     

Begin collation of tally marks (bus kids first)

2:45 – 3:00pm

 

Pack up – buses & Kelly Club as usual
Food & drink:
Students will need a big drink bottle and lots of food. In addition, our amazing PTA will be holding a sausage sizzle, & selling cold drinks and baking – cash only.
Pledges:
Students may start collecting pledges straight away.  (See pledge form sent home last week, or ask teachers for another.)

Each sponsor making a pledge should write their own name, pledge per lap, and maximum pledge.  Students may collect the pledge in advance but must keep pledges until all are collected.

The pledge form will need to be handed into the classroom teacher

before the day

of the Walk-a-thon

(Thursday 21 September)

, so that the total number of laps completed, on the day, can be tallied and written on the form.

 
Online Fundraising:
This allows our students to collect donations from family and friends who live out of our local area or even overseas; those who wouldn't normally be able to donate.
Sponsors can pay directly into the school bank account:
ASB 12-3095-0002327-00
Reference:  WALKATHON + name of student
NB:  If using this method of payment, please write 'Online Payment' on pledge form next to 'amount collected'.
Lost your full Walkathon info sheet? See here for PDF, or ask your teacher for a spare: WALKATHON PLEDGE SHEET + Information.docx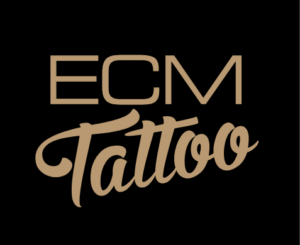 Year 4 – 6 Speech Finalists
Speaking in front of a group is something many adults struggle with. Supporting our kids to build the courage to have their voice heard is a great gift. We are super proud of all our Year 4-6 students who bravely delivered their speeches to their classmates. Those who made it to our school final provided the judges with a difficult task choosing between informative and fun speeches on a wide variety of topics. A big well done to:
1st Place: Kiki E, 2nd Place: Cora F, 3rd Place: Riley E
Highly Commended: Amelia C & Zahria B
Merit Awards: Etta S, Gwendolyn P-B, Kaelan N, Aston B, Alexandra B, Oscar B & Laelah I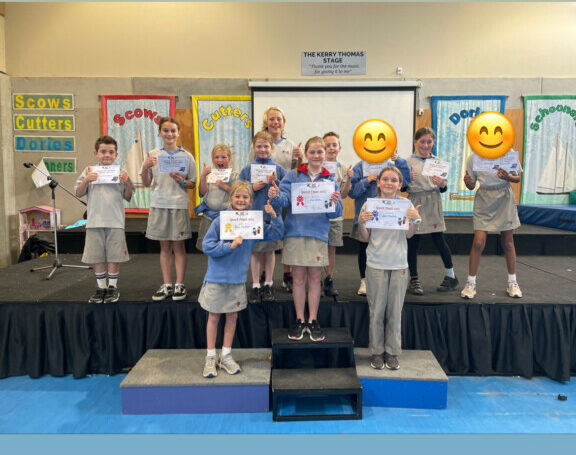 Te Whau Planting Day
As the sun shone down on a glorious spring day, the year 6s of Snells Beach School had the enviable task of planting at one of our local treasures: Te Whau Esplanade Walkway. In partnership with the Auckland Council Community Programmes and the Mahurangi Land Restoration Programme, 500+ plants were carefully and lovingly planted along the walkway to help finishing off this planting project along the walkway. Students will have the opportunity over the coming years to visit those trees, to see how they've grown and matured (the trees that is!) and to see the impact they've made on our community. (For more pics see our Facebook page/Insta)
Hockey winners!
Well done to the Snells Beach Fantails hockey team who went through the season undefeated, scoring a total of 75 goals across the season. What a bunch of little legends!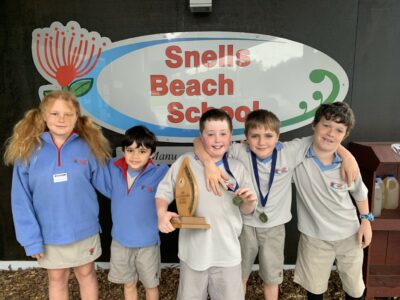 Walking Wednesday Lunch Winners
The Walking Wednesday pizza lunch winners were Kahikatea  1 and Manawa 1. Both classes managed to come to school  in a travelwise way, on Wednesdays in August, a massive 70% of the time!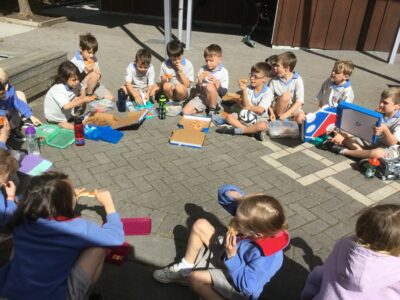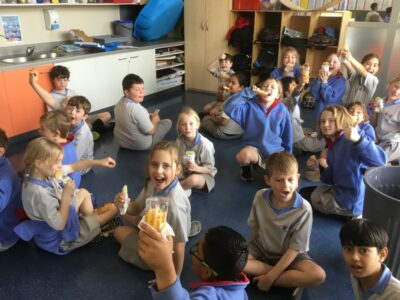 In-School Occupational Therapy Sessions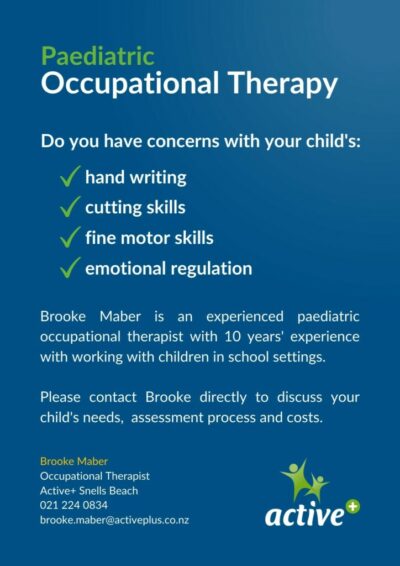 Click here for more information – ActivePlus OT in school pricing structure
FREE entry for kids at Brick Bay Sculpture Trail during the spring school holiday weekdays!
Explore incredible kauri forests, lakes and farmland abundant with native birds all while discovering over 60 sculptures from NZ's leading contemporary artists at Brick Bay. Every young explorer gets a Trail Map to learn about the artwork and nature they discover along the trail! 
Entry is FREE for up to 3 children with each paying adult($12), Monday–Friday through the Spring School Holidays.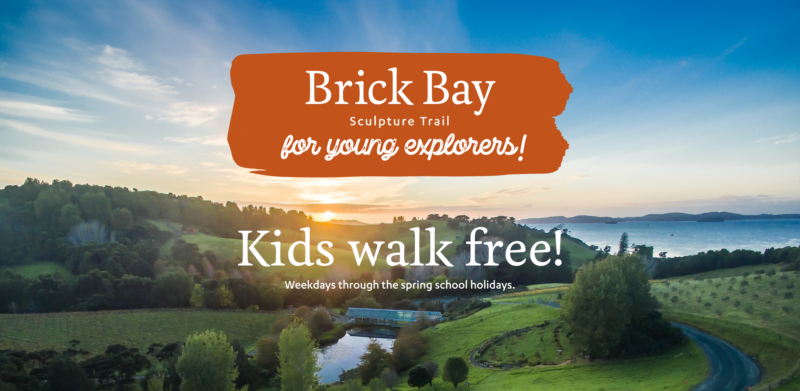 Muay Thai kickboxing for children
Muay Thai kickboxing is a fantastic way for kids to learn a martial arts discipline, embrace movement and get fit and strong through what feels like play. Mahurangi Muay Thai is a local family run club, offering the highest levels of coaching, and a safe, friendly environment. Kids classes (approx. 8-15yrs) are $12 casual or $80 for 10, and run during term time at the following times and venues:
Wednesday 5.30pm Springboard, 324 SH1 Dome Valley
Friday 4pm Horizon School Hall, 20 Goodall Road, Snells Beach
Saturday 8.30am Horizon School Hall (family class – all welcome)
For enquiries or to book, email krubennz@gmail.com. We look forward to seeing you!
Warkworth Taekwon-Do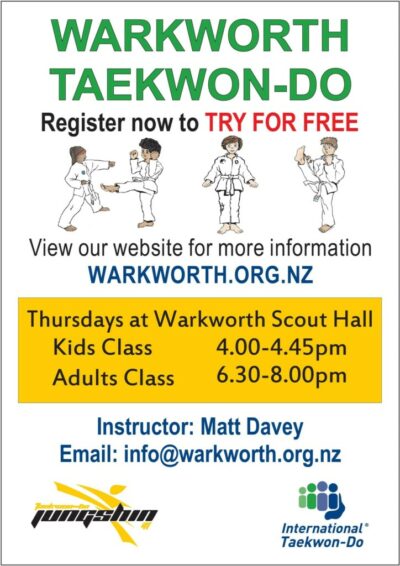 Holiday Surf Program at Orewa Beach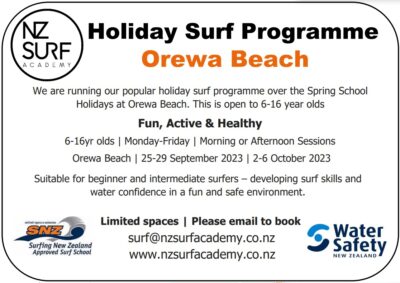 Beginner Learn to Sail (LTS1) Optimist class
Beginner Learn to Sail (LTS1) Optimist class
Where: Algies Bay
When: Starting Sunday 15th October (2023 term 4 and 2024 term 1)
Start time: 8.30am – 12pm
Youth: 9 to 15year olds
Teaching kids to sail; instilling the passion of sailing from the grassroots that's what we do.
At 
Sandspit Yacht Club
 we believe that lifelong sailing has huge benefits and we want as many kids as possible to have access to Yachting NZ's Learn to Sail program Sailing is more than a sport and contribute to physical and mental development.
Participation in sailing can help build self-esteem, confidence, and build social skills.
Participation teaches children the benefits of goal-setting and practice. It breaks down barriers, helps make new friends, kids have fun, learn to be a team member and learn about fair play.
We have passionate coaches, great equipment and one of the best bays in the world to learn to sail.
To register or for more Information: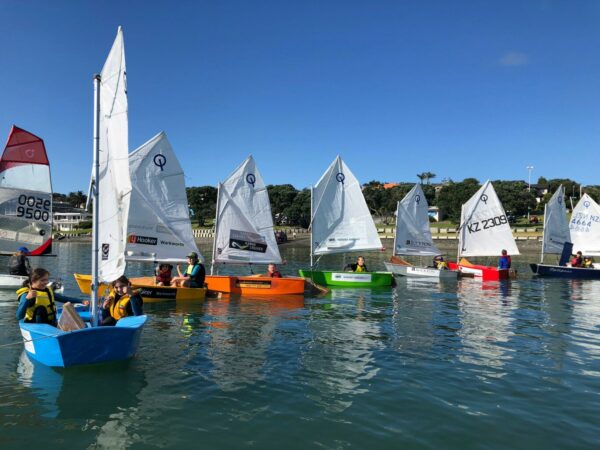 Warkworth Scout Group
If going on awesome adventures, playing heaps of games, learning life skills, doing arts and crafts, making lots of friends sounds like your child, Warkworth Scout Group is offering free taster sessions for Kea and Cubs.
When:           Friday -during term time
Where:          Warkworth Scout Den Hall, Shoesmith Road, Warkworth
Times:            Keas (5-8 Years)from 4:45 pm to 5:45pm,  Cubs from ( 8-11 Years) 6:00 pm to 7:30 pm
Contact         Group Leader – Ian Grant 021 755 667
https://scouts.nz/groups/warkworth-scout-group/
FrostFit Boot Camp
Every Saturday Morning, 8:30am in the SBS hall (undercover). All fitness levels.  $10 per class. Frost Fitness will be making a donation to SBS towards sports equipment and Education Outside the Classroom. Come along!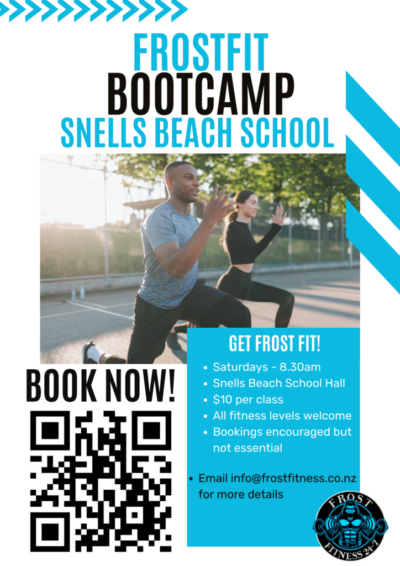 Keeping in touch
In current times more that ever, keeping in touch is important. We need to be able to contact whanau quickly and efficiently. If you have changed address or contact details, please let us know asap, either via email admin@snellsbeach.school.nz, or by calling the school office 09 425 6058. 
Following our school Facebook page or Instagram
"Snells Beach School", which operate as a digital newsletters. This is a great way to get quick updates and reminders
Downloading our School App
Simply download the "Skool Loop" app from either App Store or Play Store & select "Snells Beach School" from the drop down box to receive instant notifications & reminders.
Subscribing to our school email database
Please email us admin@snellsbeach.school.nz to be added to the list. If you do not receive this newsletter via email on Friday afternoon, you are NOT in our database. All new families should have been added – please check. You can unsubscribe at any time.

Print or Save this Post