Tēnā Koutou, Talofa Lava, Malo e Lelei, Namaste, Ni sa bula, Noaia'e mauri, Fakalofa lahi atu, Kia Orana, Ni Hao, An Nyung Ha Sai Yo, Nay Ho, Hej, Hallo, Sawat Dee, Cześć, Goeie Dag, សួស្តី, Здравствуйте, hola, 안녕하세요Greetings to our school families.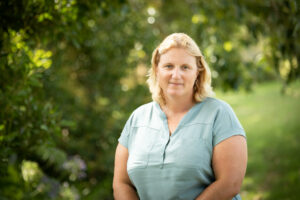 There is a lot going on at the moment – school seems busy, yet fun. I was really excited to receive the promotional information for the SBS PTA Quiz Night (see below for further info). This is always such a great night, where the adults get to know each other and lots of laughs are had. It's also a key fundraiser for us as a school, in a time when schools simply are not funded well enough to function as best they should. Thanks to our hard working PTA for putting this together for us.
With winter drawing closer we are starting to see more chills and ills creep in. Tummy bugs, a nasty flu and chicken pox are all doing the rounds, along with the odd case of Covid here or there. We do our best to stop these spreading through our school, and with the current shortage of relievers, to keep our staff healthy. Just a friendly reminder, that if your child is unwell enough to need pamol or ibuprofen in the morning, in most cases they should be staying home. As a working Mum, I am totally realistic about how challenging this is.
Take care out there!
Ngā mihi nui,
Kathryn Ramel
Principal
School Diary
Week 5: Mon 22 May – Fri 26 May
Weds 24.05

BOT meeting 6:30pm

Fri 26.05 

Whole School Assembly
Week 6: Mon 29 May – Fri 2 Jun
Tues 30.05

Trees for Survival Planting day Puriri 1 at Monarch Downs (Save Day Fri 2)

Tues 30.05

Inter School Soccer (Year 5 & 6)

Fri 2.05

 

Trees for Survival Planting day Puriri 1 (Save Day)
Week 7: Mon 5 Jun – Fri 9 Jun
Mon 05.06 King's Birthday Holiday

Tues 06.06

Year 6 Camp Tongariro

Weds 07.06

Year 6 Camp Tongariro

Thur  08.06

Year 6 Camp Tongariro

Fri 09.06

Year 6 Camp Tongariro
Welcome to our new students – we hope you enjoy your time at our school!
Maria A, Charlie E and Livi S
It's Baaaaaack – SBS PTA Quiz Night 2023 (thanks to Harcourts Cooper & Co)
Lock in the date – Friday 30th June 2023! Strictly adults only, so sort those baby sitters now! And get in quick – this sells out every year. 
Friday 30 June 2023 at the Mahurangi East Community Centre. 6pm doors open,  7pm start. $30/person includes a welcome drink
• Licensed Bar / R18
• Food available to pre-order
• BYO table snacks
Payments to: SBS PTA a/c 02-0480-0018268-000
Tables of 10. Register your team via the link below below or email pta@snellsbeach.school.nz for further information:
https://docs.google.com/forms/d/e/1FAIpQLSfDIS3jF-HLA6aY-_oeDCPeYQHcu-ULQY3zixCJtcn7crj_nw/viewform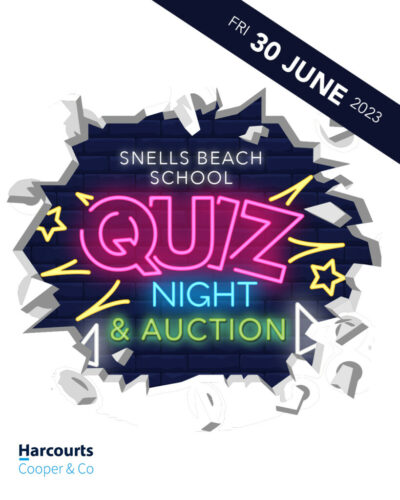 Parent Evening & Workshops on Structured Literacy
We had a great turnout to our Structured Literacy Information Evening this week – a huge thank you to everyone who came along, asked questions, and spent time with the teachers learning new tricks. A huge thank you to our teachers also for the work that they put in to classroom presentations. 
Mini Gala 2023 – a huge success
We were so lucky with the weather last week and delighted that our Mini Gala could go ahead. There are plenty of photos on our Facebook and Instagram pages, so check them out if you have time. Our Year 5 & 6 students came up with a really varied range of stalls and businesses this year – we were really proud of them! And a huge thank you to the parents who did so much to support as well. Our Mini Gala raised $5,803.60! Every cent will be split evenly to reduce the camp costs of our Year 6 campers to Tongariro – that's $111.60 per child! What a huge community effort, thank you.
Year 0/1 Visit to the Donkey Park 
Our littlest students in Rātā and Rimu classes headed off to the Donkey Park this week as part of their Inquiry learning. They were learning all about how to care for animals. We are so lucky to have this amazing place in our back yard, and a lovely day on which to enjoy it as well. A big thank you to our parent helpers and the amazing, knowledgeable volunteers who spent time with the children, sharing their knowledge on the day.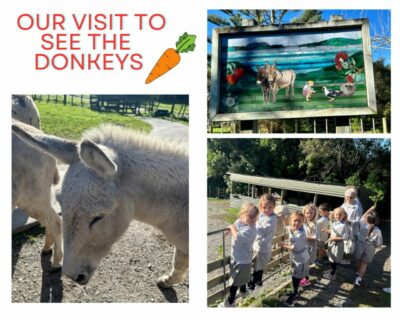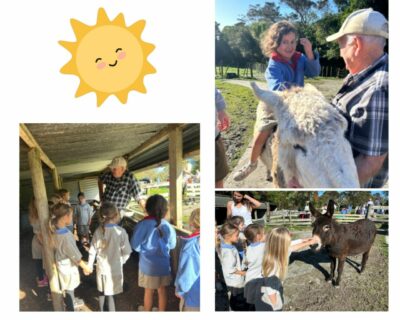 Year 2 Zoo Trip
Our Year 2 students, alongside Mrs Holland, Ms Wallis, Miss Waterhouse and a big contingent of parents, headed off to the Auckland Zoo this week as part of their Inquiry study about New Zealand animals. They were there to learn all about Awesome Aotearoa. Everyone had an incredible day and have been talking non-stop about their experiences ever since. We all learned lots, especially that Meerkats eat Lovebirds!! Who knew? A few of the parents have photographic evidence of this…….
EPro8 Challenge
The EPro8 Challenge is the inter-school science and engineering competition.  Every year over 25,000 students from throughout New Zealand take part.
Students participate in a series of events: firstly 
within their school
 and then 
inter-school
.  
These events are designed to promote science, engineering and problem solving. Our Year 5 & 6 students have all been taking part in the problem solving challenges this week, and using the specialist equipment, overseen by Mrs Young. Our top Enrichment students in this area will go on to compete at the Regional Inter School events, coming up later in the year.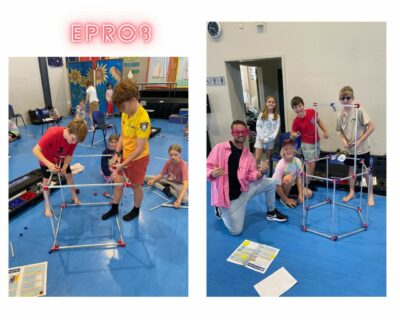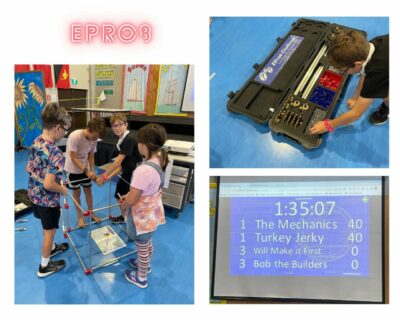 Thanks to Snells Beach Dairy
Huge thanks to Rohit and the Team from Snells Beach Dairy who just surprised us with a donation to the school of $500. Rohit didn't want anything in return but we wanted to acknowledge him because he has been a long term supporter of SBS. Much appreciated Rohit!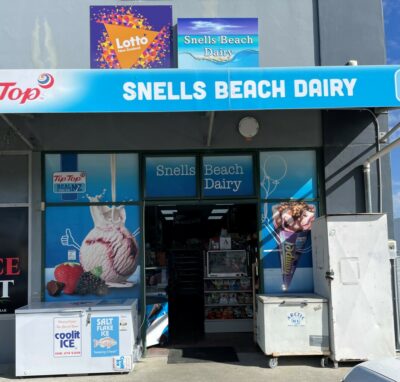 SBS PTA Movie Night
Join a Biking School Bus!
The Ariki Express Cycle Train is all set to start this term – students can ride to school supervised by a parent "Bus Driver". The Bus route will be:
ARIKI EXPRESS ROUTE – Biking School Bus
8am – Bottom of Ariki Drive by the beach
8.05am – Sunrise Boulevard Playground
8.10am – Dalton Road Playground
8.15am – Dalton Road/Mahurangi East Road Bus Stop
8.17am – Mahurangi East Road/Iris Street
8.19am – Iris Street/Foster Cres
For a permission slip and to enrol your child, please contact Miss Sarah Jolliffe in Rimu 2 or email sjolliffe@snellsbeach.school.n
Movement, Co-ordination & Fitness Classes adapted for Neurodiverse & Disabled Students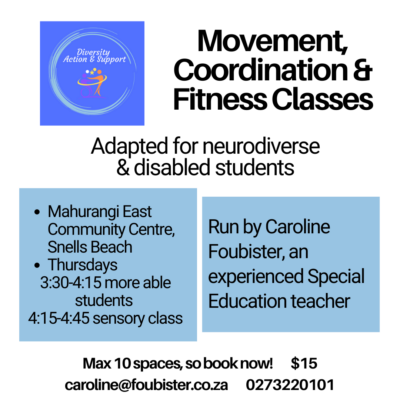 Active+ After School Club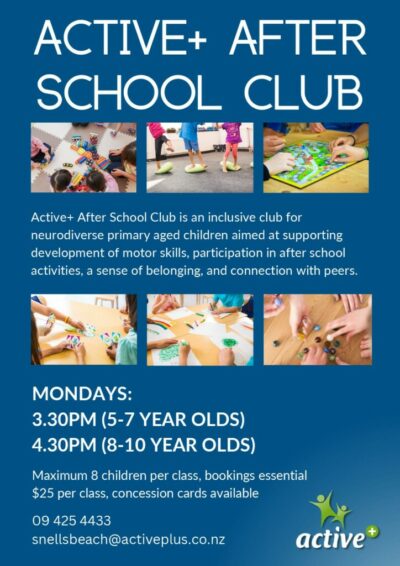 Speech Language Therapy Sessions Here At School
One of our parents, Kendall Stewart is a Speech Language Therapist.  She is running private therapy sessions every Wednesday at school. If you have any concerns regarding your child's pronunciation, language use, comprehension or stuttering then give her a call, text or email. Together you can discuss whether Speech Therapy could help. 0275888879
Reactor Drama – Term 2, 2023
Our classes are tailored to the capabilities and talents of the students in each class. Through games, skits, theater sports, script work, improvisation and more we work to encourage and nurture confidence and a love of performing.
Mondays (24th April start) at the Betty Paxton Room- Snells Beach
3:30-4:30 (recommended Year 4-6)
4:30-5:30 (recommended Year 7+)
Thursdays (27th April start) at the Matakana Hall- Matakana
3:15-4:15 (recommended Year 5-6) LIMITED SPACES AVAILABLE
4:20-5:20 (recommended Year 7+) LIMITED SPACES AVAILABLE
Limited spaces available in each class. Waitlist options available. Register your interest with Kendall on 0275888879 or reactorclass@gmail.com
Further information can be found on our facebook page: https://www.facebook.com/reactordrama
Dance Time Warkworth
Got a kid who loves to dance?
At Dance Time Warkworth, we offer kids a fun and enjoyable way to dance with different styles to offer including Littlies Ballet, Jazz classes and Hip Hop.
Established in 2022 we have gathered an amazing community of kids who love each class. Teachers Jess and Amali have a combined 20+ years of dance experience through all levels and have a passion for making dance a fun experience.
We are located just down the road from school at the Shoesmith Hall in Warkworth, with our timetable on Facebook – Dance Time Warkworth.
Or contact Jess at dancetimewarkworth@gmail.com
Keeping in touch
In current times more that ever, keeping in touch is important. We need to be able to contact whanau quickly and efficiently. If you have changed address or contact details, please let us know asap, either via email admin@snellsbeach.school.nz, or by calling the school office 09 425 6058. 
Following our school Facebook page or Instagram
"Snells Beach School", which operate as a digital newsletters. This is a great way to get quick updates and reminders
Downloading our School App
Simply download the "Skool Loop" app from either App Store or Play Store & select "Snells Beach School" from the drop down box to receive instant notifications & reminders.
Subscribing to our school email database
Please email us admin@snellsbeach.school.nz to be added to the list. If you do not receive this newsletter via email on Friday afternoon, you are NOT in our database. All new families should have been added – please check. You can unsubscribe at any time.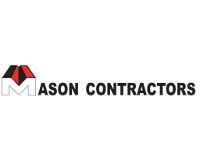 Print or Save this Post