Tēnā Koutou, Talofa Lava, Malo e Lelei, Namaste, Ni sa bula, Noaia'e mauri, Fakalofa lahi atu, Kia Orana, Ni Hao, An Nyung Ha Sai Yo, Nay Ho, Hej, Hallo, Sawat Dee, Cześć, Goeie Dag, សួស្តី, Здравствуйте, hola. Greetings to our school families.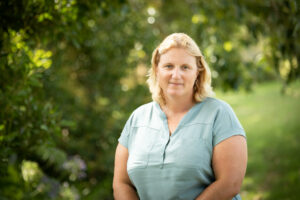 Welcome to 2023! Not the start we wanted but we got there in the end! One year I'm sure we will just have a "boring" start with no unexpected restrictions or changes.
A special welcome to our many new families who have joined our school. Please have a good read of the information below. There is always a great deal happening in schools, and keeping in touch and informed is important. We do not usually do a print run of our newsletter – please make sure you are connected online. There are a number of options described below.
You will see in the school diary that there is a "Meet and Greet" in week three. This is an opportunity for whanau to meet our teachers and SBS staff, as well as each other. As kids make friends at school, it's nice to meet their families also and make connections for out of school. More information will follow about this next week.
In terms of communication, we refer to our Year 0 – 2 classes as our "Junior School". Mrs Fiona Frost is the Team Leader of Year 0/1, and Mrs Nicki Holland is the Team Leader of Year 2. Our Year 3 – 4 classes are our "Middle School" with Ms Pauline McDonald as their Team Leader.  Finally, our Year 5 – 6 classes are our "Senior School" with Mr Kyle Port as Team Leader. Class teachers should always be the first point of contact, with Team Leaders available to support as well.
Fingers crossed that the sun may one day return to our skies. Keep safe out there with this latest bout of rain.
Ngā mihi nui,
Kathryn Ramel
Principal
School Diary
Week 2: Mon 6 Feb – Fri 10 Feb
Mon 6.2

Waitangi Day Holiday

Wed 8.2

Junior Swimming 9.00 – 11.30am

Thu 9.2

Junior/Senior Swimming 9.30 – 12.00pm

Fri 10.2

Junior/Senior Swimming 10.15 – 1.00pm. Full School Assembly.
Please note: the Middle School (Year 3/4) do swimming in Term 4
Week 3: Mon 13 Feb – Fri 17 Feb
Weds 15.2

Meet & Greet 5:00pm – 6:30pm Snells Beach,

Road Patrol Training with John Walker. Year 5 & 6. 9.00-11.00am

Fri 17.2

Full School Assembly 2:15pm
Week 4: Mon 20 Feb – Fri 24 Feb
Wed 22.2

Junior/Senior Swimming 9.00 – 11.30am

Thu 23.2

Junior/Senior Swimming 9.30 – 12.00pm

Fri 24.2

Junior/Senior Swimming 11.00 – 1.30pm (if necessary)
Welcome to our new students – we hope you enjoy your time at our school!
Kira A, Halle C, Cora F, Bella F, Clara G, Brody H, K-Lee H, Joshua J, Lucian K, Harry L, Alice M, Kayleigh M, Goldie N, Holly P, Nevah R, Kiera-Lee R, Ariana R, Ben S, Heidi S, Rocco S, Mia S, Luka S, Kyran S, Kaylee-Rose S, Azaria T, Baxter T, Harleigh W, Kase W, Charlie W
Keeping in touch
In current times more that ever, keeping in touch is important. We need to be able to contact whanau quickly and efficiently. If you have changed address or contact details, please let us know asap, either via email admin@snellsbeach.school.nz, or by calling the school office 09 425 6058. 
Following our school Facebook page
"Snells Beach School", which operates as a digital newsletter. This is a great way to get quick updates and reminders
Downloading our School App
Simply download the "Skool Loop" app from either App Store or Play Store & select "Snells Beach School" from the drop down box to receive instant notifications & reminders.
Subscribing to our school email database
Please email us admin@snellsbeach.school.nz to be added to the list. If you do not receive this newsletter via email on Friday afternoon, you are NOT in our database. All new families should have been added – please check. You can unsubscribe at any time.
What's new, who's who?
New Associate Principal
This year we congratulate Mr Port in becoming our second Associate Principal, along with Mr Morley. Mr Port will carry an overview of our Year 4 – 6 area of the school, as well as events specific to the senior school. This includes behaviour and pastoral care of our students, as well as oversight of learning programmes and management of school camps. We wish him all the best on this next step in his career. We can also confirm that while Mr Morley may have produced the biggest manu at the staff competition off the wharf at Kawau recently, Mr Port definitely took out the style and finesse points!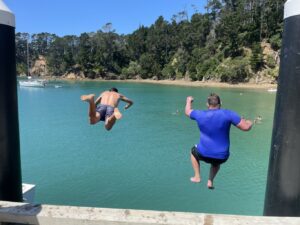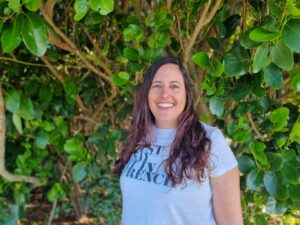 Laura Morley – Nikau 1
We are delighted to welcome Laura into a full time teaching position this year, in our Year 5 area of the school. Laura is a vastly experienced teacher, with a passion for special need support. She has worked fairly consistently in our school over the years, in a number of part time and relieving roles as her family has grown up. We know she is excited about being back to the class, as she has been triggering our security cameras, being onsite and preparing for the year, since the very beginning of January! Welcome to the team Laura!
New Specialist Teachers
We have had three new teachers join our crew, providing release for the two days per term that primary teachers are allocated for professional development, planning, preparation and assessment. These specialist teachers will all work in the school on a Monday, and with students in Years 2 – 6 only.
Karlie Stanbra – Specialist PE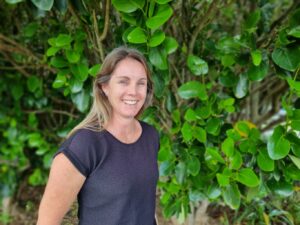 Many of you will know Karlie through her work at Mahurangi College, as a member of our parent community, or simply as a proud long time local! She brings a wealth of experience and knowledge in all things around physical education and education outside the classroom. We are lucky to have her in our school!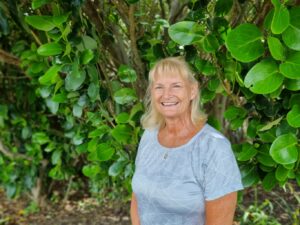 Tracey Hoffmann – Specialist Drama
Tracey has been relieving at SBS in recent times and has already built relationships with many of our students. She is passionate about teaching drama and is looking forward to sharing this with our children. We look forward to seeing more of Tracey and enjoying her enthusiasm for working with children.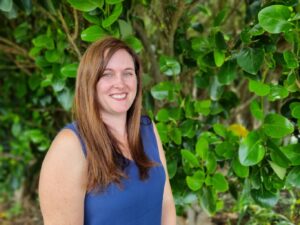 Jessica Supernault – Specialist French
There is significant evidence of the benefits to children being exposed to, and learning another language, particularly at an early age. Jessica has a wealth of experience with introducing the French language to learners, through fun activities, songs and a child centered approach. We think this is an amazing opportunity for our kids. Welcome Jessica!
Crossing Safety
Our pedestrian crossing makes a huge difference in terms of safety for our students and whanau. They can clearly be seen, and the raised design is making a big difference to traffic speeds in front of our school. Please, please, if you are crossing Dawson Rd with your child, use the crossing. It may be a few extra steps out of your way, but if you don't use the crossing, they won't when you are not with them, and other kids may well run across also, because they saw an adult doing that. It is so busy out there, particularly around pick up time, with the buses moving through and many cars – we need to work together to keep our kids safe.
Staff Carpark
Also, for safety reasons, please don't park in the staff carpark. They only way in and out is to drive directly over the path where the kids exit the school, which is incredibly dangerous. Kids are unpredictable – we would hate for one of our students to be injured by a car, which could have been prevented simply by the car not being there in the first place. 
Brain Food for Brain Break
To enable a longer block for Literacy Learning, we have moved the morning tea break to 11:00am. Because this is quite a late morning tea, classes will have a "brain break" to grab a drink and a quick snack around 10:00am. This snack should be simply a piece of fruit, veges (eg carrot sticks) or nuts. Students are allowed drink bottles in class – but please make sure these are named. 
Speech & Drama Lessons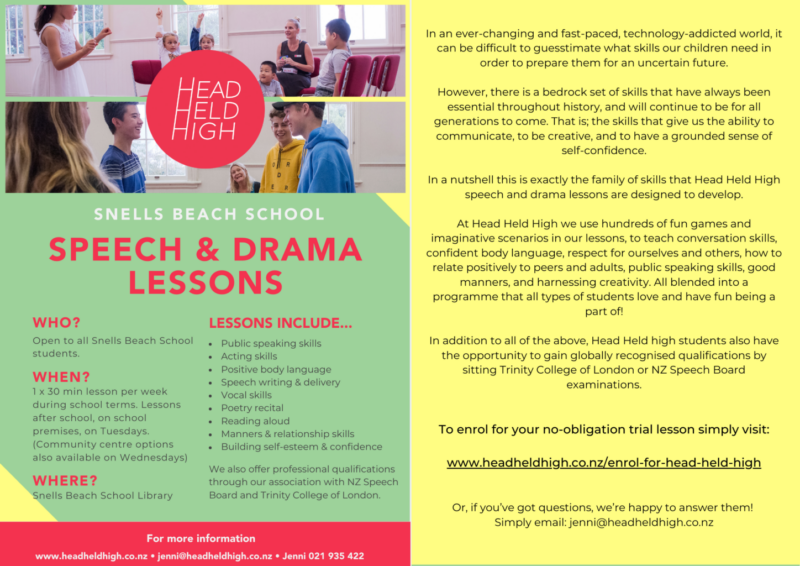 Totally Psyched Warkworth
We are a privately owned children's and adolescent's psychology clinic that offers a varied range of therapies to help families. The flyer attached is for a group therapy for children to help with socialising by collaborating with others to play with Lego.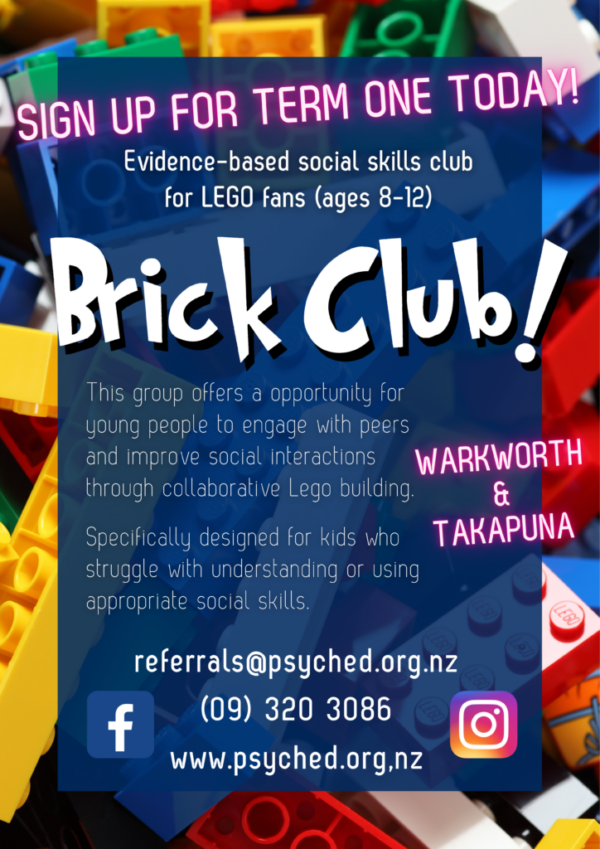 Print or Save this Post