Tena Koutou, Talofa Lava, Malo e Lelei, Namaste, Ni sa bula, Noaia'e mauri, Fakalofa lahi atu, Kia Orana, Ni Hao, An Nyung Ha Sai Yo, Nay Ho, Hej, Hallo, Sawat Dee. Greetings to our school families.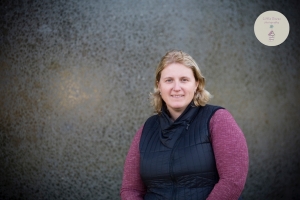 This year we are trying something a little different – our very own Carols in the Courtyard here at school. Previously, we have joined with the combined schools choir in Warkworth, but as our local community continues to grow, we felt we wanted to bring that community together for our own special event. There has been a wonderful atmosphere around the school as various groups prepare – it is a source of great pride to me that in a school our size, we have 55 students in our Kapa Haka Group, and almost 90 in our choir. See below for further details, and advertising over the next few weeks.
Nga mihi,
Kathryn Ramel
Principal
Weekly Diary
Week 8: 3 Dec – 7 Dec
Weds 5.12 Senior Monitors Trip to Parakai
Hui for Maori Whanau 6:30pm

Fri 7.12

Full School Assembly 2:10pm. Bell, Flag, Sports Shed, Milk Certificates. Class Kau 1
Week 9: 10 Dec – 14 Dec
Thurs 13.12   

School Picnic at Scandretts (12:30pm high tide)

Fri 14.12

Carols in the Courtyard (details below)
Week 10: 17 Dec – 21 Dec
Tues 18.12  

Prize Giving &

Reports Home

Weds 19.12

Year 6 Graduation (evening)

Thurs 20.12

Last Day Term 4!

2pm finish

. 
Day 1, 2019, will be Monday 4th February.
Welcome to our new students – we hope you enjoy your time at our school!
Carols in the Courtyard 
We will be holding our inaugural "Carols in the Courtyard" event this year on Friday 14 December. We welcome you all to attend, as well as the wider community. Bring a picnic blanket, or cushions, and enjoy entertainment, including:
a short welcome by the Kapa Haka Group
the Junior School Christmas Concert
a performance by our Pasifika Group
Christmas carols performed by our choir
Thanks to Terin Port, who has been co-ordinating some wonderful craft stalls (details to follow), and the PTA who will be selling light snacks on the night. Craft stalls open from 6:00pm, entertainment from 6:30pm. Please feel free to bring your own picnic baskets, but remember, as a school event, it must be alcohol free.
Puriri 1 MOTAT Trip
Pūriri 1 spent a fantastic day at MOTAT last week learning about Flight and the forces that combine to make this possible, through lots of hands-on experiences.  Huge thanks to Helen Bartrom, Jo Hathaway, Grace Ioramo, Joss Moore, Jean Vegar and Michail Wood for being wonderful parent helpers.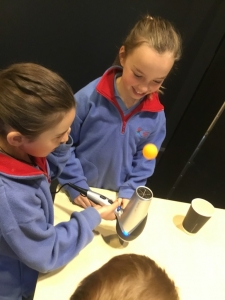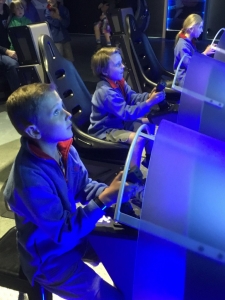 Working Bee – thank you so much!
We were blown away to have almost 120 helpers pop in for our Working Bee…..and what a difference you made! It felt like a real community effort, with such a big workforce, 4 truckloads of mulch donated, and a beautiful (& huge) new Nikau donated by Matakana Native Palms for our planter box outside Nikau block. Some of our senior students have been completing the last of the mulching this week to make sure that all the good work does not go to waste.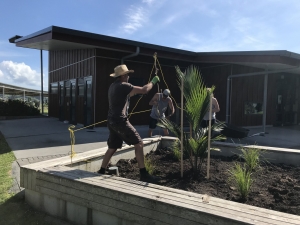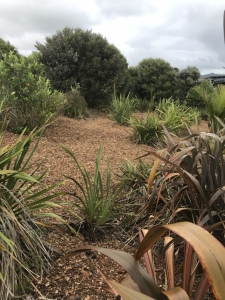 Book Fair – so many new library books
Huge thanks to Miss Jolliffe for organsing this year's Book Fair. $3,300 worth of books were sold, resulting in $1,100 worth of new books for our library. Exciting! We can't wait till they hit the shelves at he start of next year!
Hibiscus Coast Athletics
Huge congratulations to the following students who, due to their efforts in Inter School Athletics, qualified for the Hibiscus Coast event this week:
Juliette C, Jake McG, Seila F, Tegan S, Ethan G, James E, Zoe T, Jahlia E, Bella C, Alex H, Annika B
Special congratulations to the following placegetters:
James E & Annika B – 2nd in the relay team
Jahlia E – 1st in Shot Put
Seila F – 1st in Shot Put & 3rd in Discus
Annika B – 3rd in 800m, 1st in 80m & 1st in High Jump
Hui for our Maori Whanau
All our Maori Whanau should have received in invitation to our Hui at 6:30pm next Wednesday night. We would love you to attend, and give us your feedback, as we start to make plans for next year! Please RSVP by next Tuesday 4 December, for catering purposes.
Community Kapa Haka Group 
Practices are on Monday from 5.00pm in the Warkworth School Junior Hall.  All ages welcome.  All levels of experience, including beginners welcome.  Please bring a plate for shared kai.
Local Pilates Classes
Mat classes. Adults and students. Snells Beach Baptist Church, Wednesdays at 6pm. $11 cash per class. Bring a mat Ph Sue 027 697 5921


Print or Save this Post