Tena Koutou, Talofa Lava, Malo e Lelei, Namaste, Ni sa bula, Noaia'e mauri, Fakalofa lahi atu, Kia Orana, Ni Hao, An Nyung Ha Sai Yo, Nay Ho, Hej, Hallo, Sawat Dee. Greetings to our school families.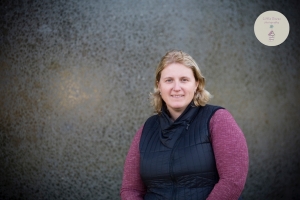 As you are probably aware, there is a lot of testing happening in the school at the moment, particularly in what we consider the "core" subject areas of reading, writing and maths. We value the progress of our students in these areas, but at the same time, it is always a nagging doubt for me at this time of the year that the focus leans too heavily to these subjects, at the expense of others.
Well, I can safely say I've had that fear allayed! In a 5min walk around our school just now I saw Athletics skills being mastered, singing, dancing and performance being perfected, students and teachers in the vege garden, children experimenting and problem solving through Play Based Learning, and twelve 5 year olds chasing bubbles from the Mr McGee's special bubble wand on the field. Thank you to our teachers for the fun, energy and wonder they bring – what a great day for it!
Nga mihi nui,
Kathryn Ramel
Principal
Check out our new App!
ALL FROM YOUR PHONE:
Receive instant notifications re school events
Advise of absences
Sign permission slips
Simply download "SKOOL LOOP" from the App or Play Store, and select Snells Beach School.
Weekly Diary
Week 4: 5 Nov – 9 Nov
Weds 7.11      

 

School Athletics Day

Thurs 15.11   

 

Year 3 & 4 Swimming at Mahurangi College

Fri 9.11           

 

School Athletics Save Day/Travelwise Monitors Celebration  9:45am- 2:00pm 

Fri 9.11            Pizza Lunch Day (Yr 5 Camp 2019 fundraiser)
Week 5: 12 Nov – 16 Nov
Mon 12.11     NZEI Teacher's Strike – School Closed for Instruction

Tues 13.11     

Mahurangi College Orientation Day

Weds 14.11   

Athletics Zone Day

Thurs 15.11   

Year 3 & 4 Swimming at Mahurangi College

Fri 16.11

         

Book Parade

Fri 16.11

         

Full School Assembly 2:10pm. Green Team Certificates. Class Nik 2

Fri 16.11         Pizza Lunch Day (Yr 5 Camp 2019 fundraiser)
Sat 17.11       Working Bee here at School
Week 6: 19 Nov – 23 Nov
Tues 6.11        

Pur 1 MOTAT Trip

Thurs 22.11   

Year 3 & 4 Swimming at Mahurangi College

Fri 23.11

         

Full School Assembly 2:10pm. Librarians Certificates. Class Nik 2

Fri 23.11         Pizza Lunch Day (Yr 5 Camp 2019 fundraiser)
Welcome to our new students – we hope you enjoy your time at our school!
Lottie Green
Reggie Green
Bobby Green
Tekaua Rangatao
Beau Kellington
Samantha Taylor
Ben Norrington
Senior Students Trap 'n Technology
Thank you to all the parents who came along to support the Year 5 & 6 Trap 'n Technology display this week. The challenge was to create a trap which would appropriately catch the predators students have been learning about, who pose such a threat to our native wildlife. Traps had to be humane, and created out of recycled materials. While was some good-natured debate over the "humane-ness" of all traps, there was no denying the creativity and innovation of design. Mr Morley particularly enjoyed the "Rat-a-pault". In other news, the students were delighted to catch a weasel on the school grounds, in one of our set traps over the last weekend. These are prolific predators who can range over 20kms, with catastrophic effect. Thanks to Mr Chapman for disposing of the body – Miss Ramel was sadly unavailable.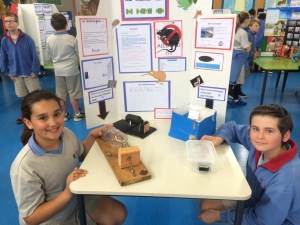 Athletics Day 2018
Athletics Day is next Wednesday – the timetable for the day has been posted on Facebook, our App, and emailed home. All supporters welcome! There will be a sausage sizzle on the day for $2.50 to support our Year 5 Camp at the start of 2019.
Whanake Students – Special Project
Our senior Maori students involved in our Whanake Programme with Mrs Williamson, have been hard at work on a top secret assignment, producing some special art work for our school. It is busy work fitting in extra sessions at this busy time of the year, but what an opportunity to leave their mark on our school with such special, and creative pieces. We look forward to the "big reveal" later this term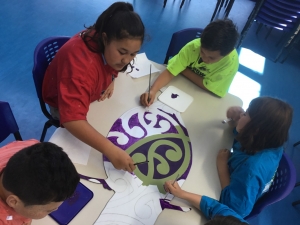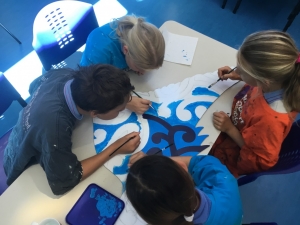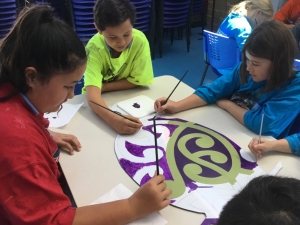 Teachers Strike – Monday 12th November
The NZEI, which is the teacher's union, has advised the Snells Beach School School Board of Trustees that teachers from our school will be taking strike action for a full day on Monday 12 November 2018.
We are  unable to provide enough teaching cover during the strike, so the school will therefore need to close for instruction for the day.
Please make alternative arrangements for the care of your child/children on the day of the strike.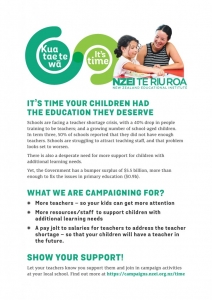 A reminder: Working Bee – Saturday 17 November
Please put aside Saturday 17 November, even for an hour or two! Instead of a Gala this year, we have decided, in conjunction with our PTA, to host a "Working Bee" here at school. There will be lots of "fun" activities for parents to get involved in: mainly weeding, planting and bark spreading. We could really use your help to get on top of our huge garden areas. There will be activities to keep children entertained, including the Book Fair, and refreshments available. Every little bit helps!
PTA Bake Sale – a great success!
A huge thank you from our PTA who were blown away by the home baking that was donated for their bake sale at the Kowhai Festival. This netted around $1500 for our school!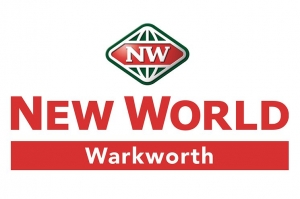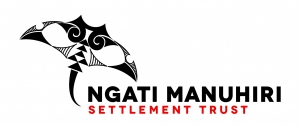 Print or Save this Post