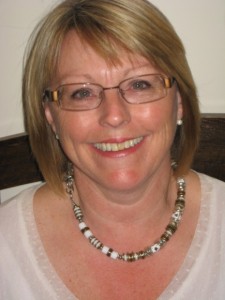 Tena Kotou Katoa, Talofa, Greetings to our school families
The end of another term and one that has been plagued by sickness in the form of all sorts of childhood 'nasties' – croup, whooping cough and yet another nasty viral flu.  Thank you to the parents and caregivers who have been extra cautious in recent weeks and kept children home – this is much appreciated.  I hope that next term starts with these bugs gone as we start to move towards spring!
Thank you to everyone who came out for interviews with classroom teachers last week – and to the wonderful Mums who cooked dinner for the staff – this was much appreciated.  I was impressed by the quality of learning evident in the reports for mid-year and will be doing some summary work on achievement levels over the holidays which will be shared with the Board and with you in the new term.  Thank you, parents, for supporting the learning that is going on in our classrooms.
Sadly, we are farewelling Mrs Amanda Bradshaw this week.  She is a much loved and valued member of the teaching staff and the Senior Leadership Team and we will miss her leadership and insights in these roles.  Go well Mrs Bradshaw !  We hope you enjoy your new career! Miss Ramel will replace Mrs Bradshaw as the teacher of Puriri 1 and as Middle School Team Leader for the remainder of the year.
Ms Pauline McDonald will be on leave for Term 3, travelling the world. And of course, Mrs Gore is currently away doing the same.  We wish Ms McDonald well on her travels and look forward to welcoming her back in Term 4 and Mrs Gore back in Week 2 of the new term.  I would like to express my thanks to the relievers who have helped us out this term, not only covering staff sickness, but also the multitude of other events we have had to release teachers for.  It has been a busy term!
I hope you have a restful break over the holidays if you are able to, and that there is some happy family time to be had.  Remember school starts again on Monday 20 July; we look forward to seeing you all back then!
Regards
Jill Corkin
Principal
Welcome to Our New Students – we hope you enjoy your time at our school!
Lani Hemana – Nikau 1, Reece Hamana – Puriri 1, Kayla Ritchie – Kahikatea 1
School Diary
Week 1 Term 3
Monday 20 July      First Day Term 3.
Wednesday 22 July      Parents Open Day Mahurangi College
Friday 24 July      Full School Assembly. Manawa 2 presenting
Week 2 Term 3
Tuesday 28 July     ICAS English
We'll miss you Mrs Bradshaw!
Thank you to those parents who came to Mrs Bradshaw's farewell assembly this Monday, or who have farewelled her in person. We were very proud of the sentiments that the children passed on from across the school and the way in which they spoke or performed in front of the school. Bella McCormick in particular was outstanding in her crazy scientist sketch. Amongst the staff, Amanda is world famous in Snells Beach for her poetry skills, and it was apt that she responded to her farewell in prose:
It was 2008 and time for a change
I saw the ad about Snells Beach School and thought well that's certainly within range
So I read more about the planned vision of this new school
Yep, I thought, that sounds pretty cool
I applied for the job and waited to hear
When I got an interview I was full of excitement and much fear
After the interview I wondered what I'd said
I hoped I hadn't completely lost my head
I waited to hear Mrs Corkin's decision
I was thrilled when I learned that I'd won a position
I remember clearly the day the staff all met
Mr Morley was cracking jokes and we hadn't been together 10 minutes yet
2009 I was in Manawa meeting my first class
And ever since then the time has moved so fast
There's been bird days, arbor days, discos and feasts
There's been dawg days, galas, book characters and fancy feet
Every day I go home with stories that make me smile
And although I won't see you all for a while
I have so many special memories to take with me
Of wonderful kids, the best there can be
You are funny and cheerful, curious and caring
You have values, you're responsible and yet you can be daring
But the thing about life is you gotta keep moving
Thanks for the memories Snells Beach School and keep on grooving!
Super Soccer Success!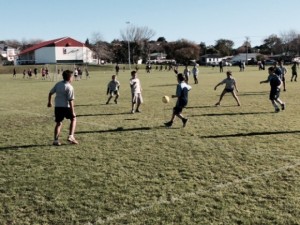 We were extremely proud of our Year 5 and 6 students who represented our school at the Inter School Zone Day last week, and also of Trent Morley who did an amazing job organizing a tournament for over 200 students. The Soccer Tournament is a little different from other "team sport" Zone Days in the sense that it has a competitive grade, as well as the usual social/have-a-go day type format. Our Social Grade Team played with great heart and enthusiasm winning three of their games, out of four. Jessica Bettridge, Ethan Bayer and Callum Hall were standout performers at this level. Our competitive team, for the first time ever, qualified for the final, before going on to win 3-0 vs Warkworth! This was an outstanding result, and we were proud of not only their win, but also the way they conducted themselves throughout the day. Special mention must go to Oliver Corteen, who scored a hatrick in the final, and came close to scoring on 2 other occasions. Also to Mathew Elder, who showed maturity and leadership captaining the team (while making some great saves in goal), and Gus Holland for his solid commitment in defence. 
We would also like to make mention of and thank Tanja Dove and Michelle Corringham for flying the flag for the PTA, selling sausages, baking and drinks. They were rushed off their feet all day, so it was a profitable wee fundraiser for our school. A big thank you to all parents who contributed baking for sale.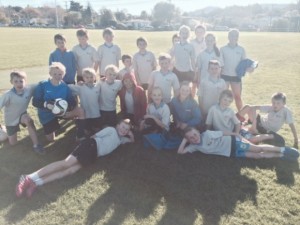 Wonderful Winter Writing
The Wind
The wind blows against my face. The wind it shakes the trees from side to side.
It speaks to me by howling and swishing around me.
It zooms past classrooms and houses.
It picks me up so I can fly with it.
It is so much fun.
By Zoe Turner
Manawa 2
Frozen Mid Winter Feast
Bellies were full, and smiles were everywhere at our annual Mid Winter feast, this time with a "Frozen" theme. Those of us who thought we had "Let it Go" were once again able to sing along with Anna and Elsa to the Disney Soundtrack, while feasting on a fantastic array of savoury food. Well done to Mrs Bradshaw and Puriri 1 for their impressive organisation, and yummy dessert. Also to the senior students who presented so well, and all the parents who supplied such delicious food for us to enjoy. Thank you to Mrs Young who organised the snow machine for the grand entrance. Also, our parent helpers, serving and in the kitchen were amazing. Last, but most definitely not least, we must congratulate our students on their brilliant behaviour on the day, which helped make it all the more enjoyable.
Thank you to our Super Chefs!
We were thoroughly spoiled during Parent Interviews by a number of parents who kindly dropped off food for snacks and dinner. It was humbling to see this come in, and we can not emphasize enough how much it was appreciated, by hungry teachers and staff. Yet another wonderful example of how our little community cares for and supports one another.
Year 4 Trees for Survival Planting
This week our Year 4 students from Puriri 1, accompanied by Amanda Bradshaw, Kathryn Ramel and Kate Jacques, traveled to the Solway Deer Farm on Sandspit Rd. There they worked alongside students from Mahurangi College, and volunteers from both Rotary and the Trees for Survival Trust, to plant hundreds of native trees grown in our Trees for Survival unit here at school. The seedlings are separated and replanted by students across the Middle and Senior School, under the guidance of Chris Mackay, before being grown to plantable size. Areas in our community are then targeted for replanting to help reduce run-off, or the prevalence of weeds and other noxious plants. A big thank you to parents who had to deal with some very muddy washing at the end of the day!
We would like to thank Mrs Marissa Bale for taking charge of our school washing this term. You have done an amazing job and this is such a great help to the school.
Each week there is a small amount of washing from the sickbay and the staffroom. We would be grateful if someone else would like to take on Term 3's washing to help share the load. Please contact Miss Henry in the office.
Community Notices
Mahurangi East Library These holidays our local library are offering a Matariki themed holiday programme for students of all ages. There are lots of fun looking practical activities, some of which require booking. See the flier attached for more information.
Matariki school holiday flier Mahu East Lib
Snells Beach Netball Club A tough few games over the past few weeks saw our Year 3 Ripples team lose 4-0 to Tomarata, with Aaliyah Philips, named Player of the Day, and then win 3-2 against Wellsford, with Macy Ramel-Spain Player of the Day last weekend. Our open grade team drew 6-6 against Kawakami, with Annika Bayer Player of the Day, and then defeated Maungaturoto 23 – 0, with Alice Brooker Player of the Day. Netball now takes a break until next term.
Snells Beach Hockey Club The Snells Beach Strikers lost a close tussle with the Warkworth Sharks 5-4, and the Snells Beach Snapdragons were defeated 5-0 by the Matakana Eagles.
Sandspit Yacht Club Centreboard Division Is running a family fun day on Saturday 11th July  11.30am—4.00pm at 30 Gordon Craig Drive, Algies Bay. For further information see the attachment below:
Kip McGrath Warkworth  English and maths tuition aligned to the NZ curriculum. Programmes designed to suit individual learning styles for Years 1-12.  Phone Ann Cook on 09 422 2305 for a free assessment.
School Holiday Programme available from  Monday,  July 13 to Friday 17 from  9.15am -12.30pm. The  theme is  "SAFARIS".  The venue is  Mahurangi  Presbyterian Church, 5 Pulham Rd., Warkworth. Participation by donation eg  $2 per day.  Pre-enrolling is preferable.  Forms  and  more  information are available from  Ann Cates  (425 0966).
 Masquerade Ball – 1 August @ The Leigh Sawmill Café  9-pm $30pp tickets available @ The Sawmill & Preschool   Proceeds to Leigh Preschool   –   White Chapel Jak playing @ 10-pm – Prizes for Best Mask.

Print or Save this Post