Tēnā Koutou, Talofa Lava, Malo e Lelei, Namaste, Ni sa bula, Noaia'e mauri, Fakalofa lahi atu, Kia Orana, Ni Hao, An Nyung Ha Sai Yo, Nay Ho, Hej, Hallo, Sawat Dee, Cześć, Goeie Dag, សួស្តី, Здравствуйте, hola, 안녕하세요Greetings to our school families.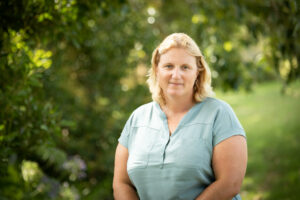 Next week is the final week of Term 2! Wow – it seems that the terms fly by.
We had a huge turnout for Dr Sarah Watson's presentation on anxiety and neurodiversity in the hall this week. There is so very little support through our current education system that we need to grow our understanding, skills and knowledge as parents, educators and "the village". We need to do better to support our tamariki and each other. We will continue to fight for better systems and structures of support through the Ministry of Education. Dr Sarah was interesting and informative – we are lucky to have her expertise in our community via Totally Psyched in Warkworth.
Keep an eye on the Diary – next week is a big week! Looking forward to catching up with many of you over the assemblies and interviews.
Ngā mihi nui,
Kathryn Ramel
Principal
School Diary
Week 10: Mon 26 Jun – Fri 30 Jun
Tues 27.06 Biking Bus celebration 3pm at senior playground, Board Meeting 6:30pm
Wed 28.06  Parent Interviews – 2:30pm – 8:00pm (online bookings), UOC Science Exam 9.15am-10.15am in the hall
Thurs 29.06 Parent Interviews 3:15pm – 5:00pm
Fri 30.6  Camp Assembly -9:10am, End of Term Assembly 2:00pm
Fri 30.6 PTA QUIZ NIGHT – 6PM
REPORTS ARE IN BAGS TODAY!
Welcome to our new students – we hope you enjoy your time at our school!
Harley H, Arlo M, Ngakau M, Nua M, Rafe S, Joseph V
Quiz Night is one week away! Check out the awesome auctions:
Quiz is one week away.  The drinks are chilling, the food is prepping, the last details are being added to costumes.  A BIG thank you to Harcourts for making this night possible.
Also to The Salty dog, Dominator Garages, Morris and Co, ECM Tattoo and Body piercing, Deep Creek Brewery, Homestyle Catering, Frost Fitness, Silverdale Medical, Mahu Express for coming to the party and making this quiz the best in all the important ways.
Get together with some mates and put in some bids for these brilliant live auctions on the night:
1. BIRTHDAY PARTY PACK – Got a "big birthday" coming up? Anniversary? Celebration? Family Gathering? Just need a reason to party? Provide the best food to make your event super special. The SBS Crew can confirm that Homestyle Catering provide delicious and fresh seasonal food, beautifully presented. This auction is for:
2 x Grazing Boxes and 1 x Beautiful Dark Chocolate cake with Ganache topping (value $550) Supplied by Homestyle catering
2. DINNER EXPERIENCE FOR 6 in the comfort of your home. Who wouldn't want to live like a celebrity and have your own private chef for the night? The amazing Rohan Horner, former Brick Bay chef supported by a waitress serving for the evening. A 5 course meal served to you and your guests in your home. Perfect!
3. A BABYSITTER – Babysitter available from 9.00am – 12.00pm the morning after the quiz to give you a few much needed hours of sleep. You may not realise until it's too late, just how much you need this. Safety first, be prepared. Better living everybody.
4. PRINCIPAL FOR THE DAY AND ARRIVAL IN STYLE WITH LIGHTS AND SIRENS. An opportunity for your budding young Principal to arrive at the school in style courtesy of the Mahurangi East Fire Brigade before running the school for the day, with a Deputy Principal of their choice. What new rules would your young leader bring in for the day?
5. FROST FITNESS 6 MONTH MEMBERSHIP
This includes 24/7 access to the gym, free wifi, showers, parking, free initial consultation and a personalised program plus we will include with this a free Fit3d BodyScan (Click here for more details https://www.fit3d.com/). Frost Fitness rock! https://frostfitness.co.nz/
6. VASECTOMY – A QUICK SNIP  
The average child costs around half a million dollars to raise to the age of 21. Why take the risk of being too randy for your own good after a few too many pints at your mates 40th. Do you really want to find out the real meaning of the word surprise?
Why not bid for a
vasectomy
at Silverdale Medical Centre? Silverdale medical has plenty of experience in vasectomies so can be relied on for quality and safety.  The procedure is straight forward and most blokes are in and out in under an hour and back at work by Monday with just a bit of bruising (definitely not 500k of bruising)
Ladies are you tired of your man putting it off and putting it off? Why not raise some money for SBS and put a rubber stamp on the that period in your life for good.
Remember the withdrawal method of contraception will fail for three out of every ten couples per year – a
vasectomy
 fails only one per two thousand per year.
So what are you waiting for? Bid your heart out!
Actual Information:
op done by Dr Andrew Webster
cost included pre op review and operation
needs to used within 12 m 
ring Silverdale Medical for appt 094279997
usual cost over $500 
7. MAHU EXPRESS LUXURY COACH CHARTER
A 6 hour private charter on a 40 seat fully electric luxury coach with drive. A maximum of 150 km journey. With this you could shuttle 40 of your closest friends to a local event; go on a local winery tour; a brewery tour out west; or head into the CBD for a night out – just have a chat with us and we can make your ideas come to life. Valued at $1130.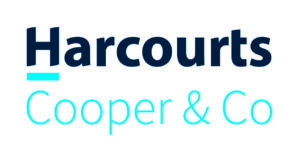 Best Fertiliser for your Gardens (especially raised beds) – available now
Our awesome gardener, Mr Hardey, has been working with a group of keen young gardeners to revitalise our school vege gardens. Mr Hardey has been sharing his knowledge to help the kids produce bottles of finest quality "SBS Worm Wee" fertiliser all ready to go directly on to your gardens (no need to dilute). Bottles available for $5 from the stand outside the office. We would love any 2ltr milk bottles to re-stock our supplies! Please place used bottles on the bottom shelf of the stand.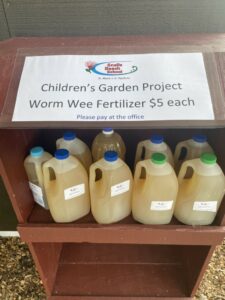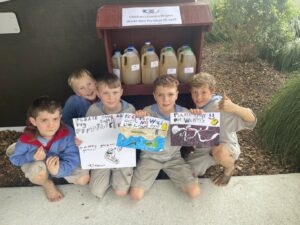 Kahikatea 1 and Mrs Holland went to the Auckland Museum
Many thanks to the parents and whanau that helped take Kahikatea 1 students down to the Auckland Museum last week. They had a brilliant time and the trip really supported the inquiry learning that they have been doing in class. 
Great news – Subsidies increased to help more families access Before/After School Care and Holiday Programmes with Kelly Club
Great news! More families will now qualify for Childcare Assistance and the rate will increase for those already qualified.
From 1st April income thresholds for Out of School Care and Recreation (OSCAR) Subsidy will increase following a policy change by the Government. The highest rate for Childcare Assistance increases to $6.10 an hour per child.  Families with a gross weekly income of $2,755.99 are eligible to apply. The new income thresholds and hourly rates from 1st April 2023 can be found 
here
.
Already receive Childcare Assistance?
You don't have to do anything! Your Childcare Assistance will automatically be reviewed from Monday 3 April 2023 and Kelly Club will apply the new rate.
You don't need to contact Work and Income unless you have a change in your personal circumstances.
If you don't currently have Childcare Assistance and wish to apply?
Firstly, request a client number from Work and Income (How to get a client number)
Then apply online through MyMSD. Work and Income will also check to see if you can get any other help from them based on the answers you give in your application.
 Or
Download or ask your local Kelly Club for an application form. Kelly Club can assist with completing your application by filling in the childcare provider section. Once the form is complete it can be sent to Centralised_Childcare_Reviews@msd.govt.nz.
Need more information: Contact Lauren snellsbeach@kellyclub.co.nz or 021 195 4227
Join a Biking School Bus!
The Ariki Express Cycle Train is all set to start this term – students can ride to school supervised by a parent "Bus Driver". The Bus route will be:
ARIKI EXPRESS ROUTE – Biking School Bus
8am – Bottom of Ariki Drive by the beach
8.05am – Sunrise Boulevard Playground
8.10am – Dalton Road Playground
8.15am – Dalton Road/Mahurangi East Road Bus Stop
8.17am – Mahurangi East Road/Iris Street
8.19am – Iris Street/Foster Cres
For a permission slip and to enrol your child, please contact Miss Sarah Jolliffe in Rimu 2 or email sjolliffe@snellsbeach.school.nz
The Biking Bus group are having an afternoon tea next Tuesday 27th June at 3pm at the senior playground.  Come along and meet the kids and volunteers who run the Ariki express. Find out what it takes to be a part of a Travelwise walking or biking group.
Watercare Open Day
On "that day with no power", our tamariki thoroughly enjoyed the chance to pop next door and check out the Water Care Open Day. (And the staff may have enjoyed the opportunity for a free coffee given we were unable to make anything at school!). A follow up from Watercare:
What a successful day! Thanks to the everyone from the Snells Beach area who came along to enjoy the three 'S's' – Sunshine, Sausages (and sauce!) and Starlight Piper – at our Open Day last week! We had over 500 visitors come through to learn all about the Warkworth to Snells Beach wastewater pipeline project, which is set to enter its Tunnel Boring Machine (TBM) phase. We had guests of all ages who popped along to learn more about Starlight Piper (Piper for short), the tunnel boring machine before she dives headfirst underground, reaching depths varying between 5 and 61 metres to construct the 5km wastewater pipeline between the Snells Beach Wastewater Treatment Plant and Lucy Moore Park Wastewater Pump Station.
The Warkworth to Snells Beach pipeline is one of the key infrastructure projects in our $300m+ investment programme to support growth as well as improve environmental outcomes in Auckland's Northeast region. Piper is expected to take roughly 16 months to complete her journey as she drills and pulls the pipeline's 423 steel pipes, weighing around 7.5 ton each.
Overall, the project is on track to be completed in early 2025.
Active+ After School Club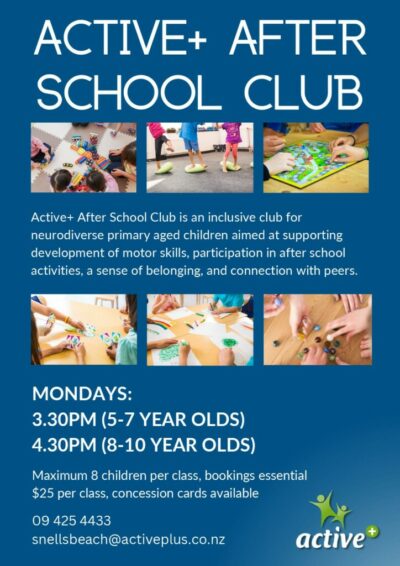 School Holiday activities – Rippa Rugby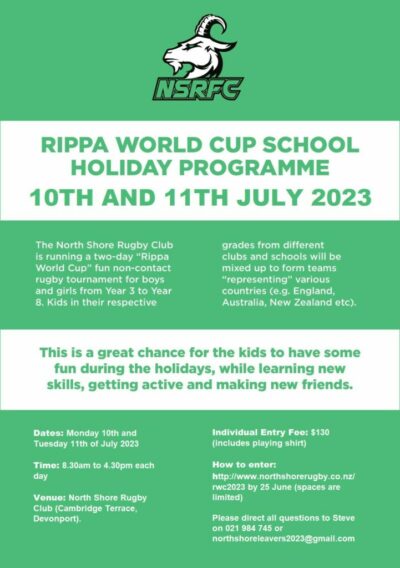 Speech Language Therapy Sessions Here At School
One of our parents, Kendall Stewart is a Speech Language Therapist.  She is running private therapy sessions every Wednesday at school. If you have any concerns regarding your child's pronunciation, language use, comprehension or stuttering then give her a call, text or email. Together you can discuss whether Speech Therapy could help. 0275888879
Keeping in touch
In current times more that ever, keeping in touch is important. We need to be able to contact whanau quickly and efficiently. If you have changed address or contact details, please let us know asap, either via email admin@snellsbeach.school.nz, or by calling the school office 09 425 6058. 
Following our school Facebook page or Instagram
"Snells Beach School", which operate as a digital newsletters. This is a great way to get quick updates and reminders
Downloading our School App
Simply download the "Skool Loop" app from either App Store or Play Store & select "Snells Beach School" from the drop down box to receive instant notifications & reminders.
Subscribing to our school email database
Please email us admin@snellsbeach.school.nz to be added to the list. If you do not receive this newsletter via email on Friday afternoon, you are NOT in our database. All new families should have been added – please check. You can unsubscribe at any time.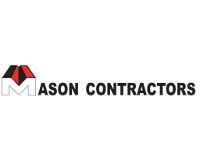 Print or Save this Post