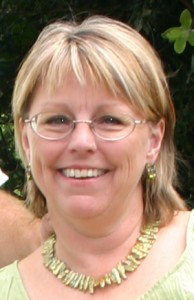 Tena Kotou Katoa, Talofa, Mauri, Greetings to our school families,
The end of the year is coming up very, very quickly!  It is frightening to realize how fast the term has gone! Only 2 weeks and 2 days to go!
I want to use this newsletter to thank everyone in general terms for your support of The Great Snells Trail held two weekends ago.  Initial feedback has been very positive and it was a thoroughly enjoyable day from our point of view. Next week, following the PTA meeting, we will put out a 'Trail Special' Newsletter to thank all those involved specifically and also to let you know how much was raised by the event.
Our PTA did a fabulous job.  I would like to thank the whole committee and all their helpers so much for the planning and execution that went in to the day.  In particular I would like to thank Kylie Ryan and Bridget Farmiloe who co-ordinated everything and did a great job organizing everyone (not an easy task!).  Our current PTA is a very, very hard working bunch and they are full of enthusiasm, great ideas and a willingness to get stuck in and do the work.  They make a great team – thanks everyone!
I would also like to acknowledge the Board of Trustees, as this event is a joint effort, with Board members taking a portfolio each and working to organize that aspect of the event. Thank you all for your hard work and support – and also to Joss Shurey, a former trustee who swung back in behind the event again this year.
We could not have staged this event without the support of a number of local businesses and sponsors who donated goods and gave us a share of their profits on the day.  These will all be acknowledged in the newsletter to come – please make a note and be sure you support them in future to show our thanks.  Thank you also to the parents who sent along cans and boxes of food for our food and grocery raffles.  These were a great success on the day!
On the school side, ALL of our staff (the teachers & support staff, Miss Henry and Mr Outwin) all worked extremely hard to make the event a success.  Throughout Term 3, classes worked very hard as part of their inquiry to produce art and craft works for the Trail, and even before then, Mrs Lovegrove was working with them to produce the beautiful Modigliani works and Turner watercolours that were displayed in the art exhibition.  I think everyone would agree that this art was of an exceptionally high standard, as were the other art pieces produced in class.  There was an amazing range of talent on show!
There is one person who deserves a high level of thanks – and that is Mrs Neels.  She worked her fingers to the bone to display the art works and ensure that they were  shown off beautifully.  She was also helped by a number of parents who gave up time to come in and arrange art work. Thank you Mrs Neels, and your helpers!
The Year 5's are off at camp this week and Mrs Neels and I visited Mangawhai yesterday to see them.  What a lovely day!  And what a tired bunch of students (and adults!) after their long walk.  However, there was enough energy left after the walk to roll down some sand hills and then put on a lovely concert after dinner.  Thank s to the parents who have helped on Y5 Camp this year and to our fabulous Year 5 teachers – Mrs Gore, Mrs Williamson and Mrs Bishop for their hard work and commitment.
I have included an updated diary for the remaining few weeks below and the term dates for 2016.  Please make a note of these important dates.
Kind regards
Jill Corkin
Principal
Congratulations to the following students who did so well in last term's ICAS Maths exams!
ICAS Maths
Distinction – Elyjah Wood (Year 4), Thomas Vegar (Year 5)
Credit – Tabitha Gleeson (Y6), Bastian Harris (Y6), James McMurtrie (Y6), Oliver Adams (Y5), Samantha Le Bas (Y5),
Merit – Jessica Bettridge (Y6), Sophie Joblin (Y6), Kyron Smith (Y5)
Well done everyone!
Welcome to Our New Students – we hope you enjoy your time at our school!
 Kauri 1 – Lachlan Dove, Zara Turner, Isabelle Trout, Charlotte Addison
 TERM 4 2015 DIARY
Week 8 
Monday 30 November     Waiwera trip for Monitors and Responsibility-Holders
Thursday 3 December      Hibiscus Coast Athletics Competition
Friday 4 December           1.30 pm Junior Christmas Assembly. Parents and family welcome.
Friday 4 December           END OF YEAR REPORTS GO HOME
Friday 4 December            7.30 pm Carols By Candlelight, Lucy Moore Park Warkworth (Choir performing). This is a community event – all welcome.
Week 9
Wednesday 9 Dec             School Picnic at Scandrett Bay (all day) Children to be delivered to Scandrett Bay and Collected from there. Parents and family welcome.
Friday 11 December         1 pm Awards Ceremony. Parents and family welcome.
Week 10
Monday 14 December     1.30 pm Special Leaving Assembly for Mrs Corkin. All welcome.
Monday 14 December     Year 6 Graduation Evening
Tuesday 15 December     3 pm Term Finishes
Wed 16 December             6.30 pm BOT Meeting
School Holidays:  Wednesday 16 December – Friday 29 January
Term 1 2016 starts at 9 am on Tuesday 2 February 2016 (after Auckland Anniversary Weekend)
 2016 SCHOOL TERM DATES
Term 1 – Tuesday 2 February (after Auckland Anniversary Weekend) – Friday 15 April. Note that Easter falls in term time and school will be closed on Friday 25 March, Monday 28 March & Tuesday 29 March.
Term 2 – Monday 2 May – Friday 8 July
Term 3 – Monday 25 July – Friday 23 September
Term 4 – Monday 10 October – Thursday 15 December. Note that Monday 24 October is the Labour Day holiday.
COMMUNITY NOTICES
 Kip McGrath Warkworth – English and Maths tuition aligned to the NZ Curriculum. Programmes designed to suit individual learning styles for Years 1-12.  Phone Ann Cook on 09 422 2305 for a free assessment.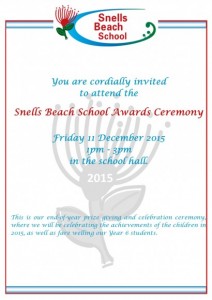 Print or Save this Post